Katibawasan Falls is located 5 kilometers away from the town center of Mambajao and sits at the foot of Mount Timpoong, the highest peak in Camiguin Island. It measures 250 ft. (76 meters) and plummets to a pool surrounded with lush greeneries.
We headed to the falls after dipping for almost two hours in the waters around the White Island. It was a long steep travel for a 5-kilometer distance.
We noticed that the surrounding of the falls were already developed for tourists. We found a lot of souvenir shops along the entrance. There were also small stores that sell snacks. One of them caught our attention when we saw thin circles with some "caramelly" toppings displayed on their stall. The call it kiping – a dried mashed casava, quick pan fried, and topped with latik (caramelized coconut cream). Everybody wanted to experience a bite and since it was cheap, just ₱10.00, we all grabbed a piece and savored every crunch.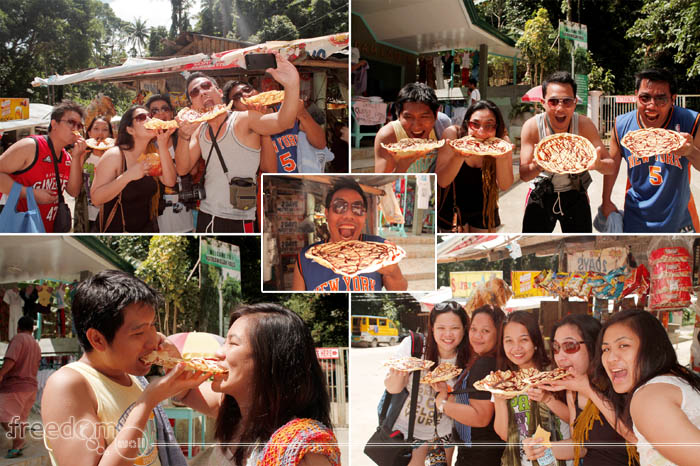 The local government collected ₱20.00/pax environmental fee and we payed it at the entrance. It seemed that the money was well spent since they construct a safe concrete trail down to the pool.
Upon seeing the falls, we were marveled and awed by its surprising beauty. We all wanted to dive but there was a little problem – which made most of us hesitate – the water was so damn cold.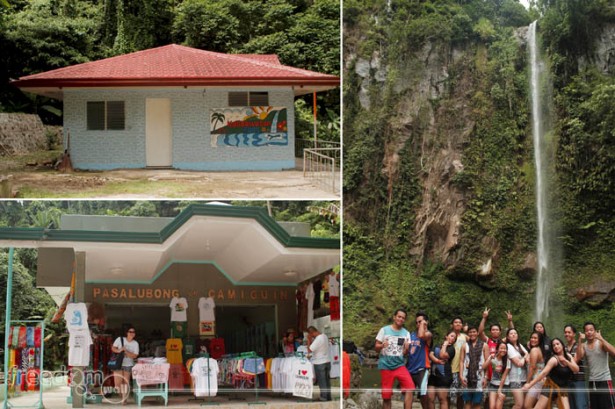 When a friend bravely plunged to the liquid ice – we followed one-by-one – but we hadn't able to convince everybody wherein Jo Anne, Aaron, and Karen decided to stay dry. Though thrilled and chilled, we were able to endure it.
Swimming buoys (made from wheel interior) were also available for rent ( ₱20.00/hour).
After the freezing dip, we proceed to 4R's Foodhaus to take our awesome lunch.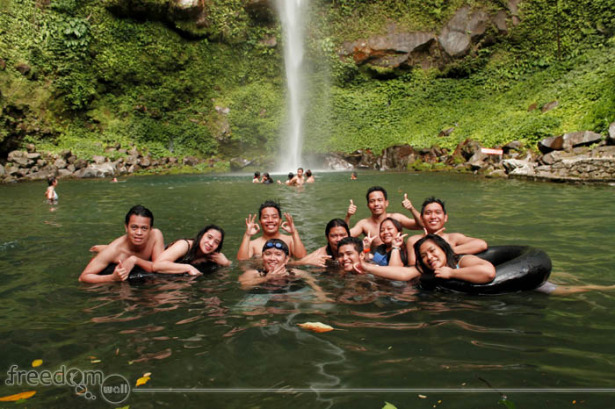 Click on the photo to zoom.
[one_half]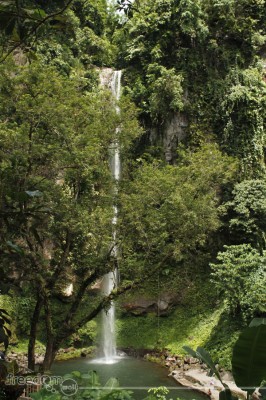 [/one_half] [one_half_last]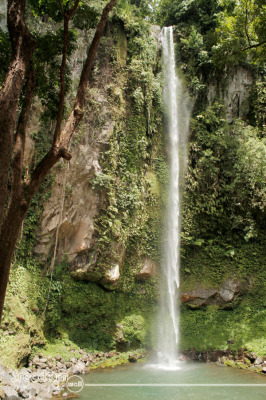 [/one_half_last]