As Islas de Gigantes rises to popularity, you may be curious and would like to set foot to these island groups. So, to ease the pesky travel preparations, I have prepared a quick guide on how to get to Isla de Gigantes.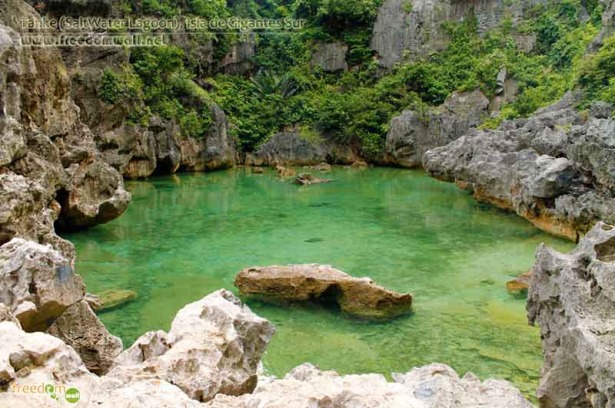 The main gateway to Islas de Gigantes is the town of Estancia and you can get to Estancia via the following:
Via Iloilo City
Take any Philippine major airline to Iloilo International Airport.
From the Airport, take a van to SM City Iloilo. The fare is ₱50.00 and the travel time is 30-45 minutes.
From SM City Iloilo, take a cab to Tagbak terminal and look for public transport bound for Estancia. You have two options here; you can ride a van, which usually travels for 2 to 2.5 hours or a Ceres bus, which may cost up to 4 hours. The fare for the non-AC van is ₱150.00 while the bus is ₱170++.
Tricycles are available at Estancia transport terminal to convey you to Estancia Feeder Port, where the boat to Islas de Gigantes is located.
[infopane color="4″ icon="0049.png"]
Must-remember:
Unless you have a chartered boat from Estancia to Brgy. Asluman in Islas de Gigantes Norte, plan your schedule well with enough time buffer so that you can catch the only boat schedule to Islas de Gigantes that leaves Estancia Feeder Port at 2PM (daily).[/infopane]
Via Boracay (Caticlan)
From Caticlan, take a van to Kalibo (2 hours, ₱100++)
Transfer to a van bound for Roxas City (2 hours, ₱100++)
From Roxas City, read the guide that follows.
Via Roxas City
PAL Express flies from Manila to Roxas City, Capiz daily at 5:20AM while Cebu Pacific leaves Manila at 10:00AM. So if you do not want to cram, PAL Express is the most convenient flight.
From the Airport, take a cab to Lawaan Ceres terminal.
Travel time from Lawaan Ceres terminal in Roxas City to Estancia is 2 hours and costs ₱80++.
2017 Updates:
You can also take a bus or van from Roxas or Iloilo City to Carles, and then rent a boat from there.
If you are coming from Estancia, you need to make a stop at Carles tourism office to secure your permit. You need to show the permit when making stops to popular Islas de Gigantes destinations.
Boat Transfer to Islas de Gigantes
The boat that will get you to Islas de Gigantes is docked at Estancia Feeder Port. This leaves Estancia at exactly 2:00PM (daily). Travel time is 2 hours. When returning from Islas de Gegantes, take the same boat that leaves Pasil, Brgy. Granada in Islas de Gigantes Norte at 09:00AM (daily). One-way fare is ₱80++.
If you are a big group and the boat schedule is not amenable to you, you can rent or charter a boat to the island. For ₱5,000.00, the boat can accommodate 8-10 persons, convey you to your resort, and carry you for island hopping. You can contact Mr. Joel B. Decano at +63 918 468 5006 or +63 915 579 6612 for more details.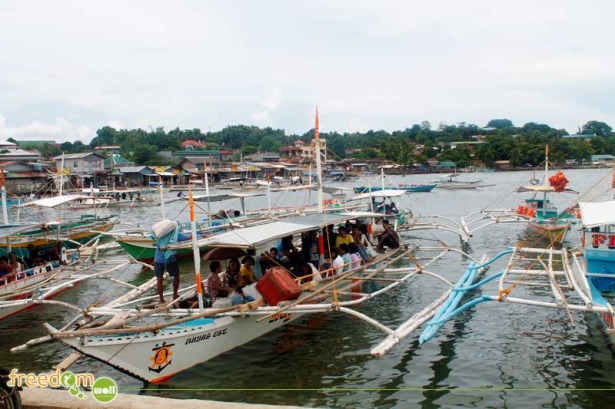 Accommodation
There are few fan room accommodations in the island. When we visited Islas de Gigantes, we stayed at Gigantes Hideaway Resort in Brgy. Asluman in Islas de Gigantes Norte. We paid only ₱200.00 per day. Contact them through the following:
Joel Decano: +63 918 468 5006 or +63 915 579 6612
Joefer Decano: +63 919 973 9477
email: isla.gigantes@yahoo.com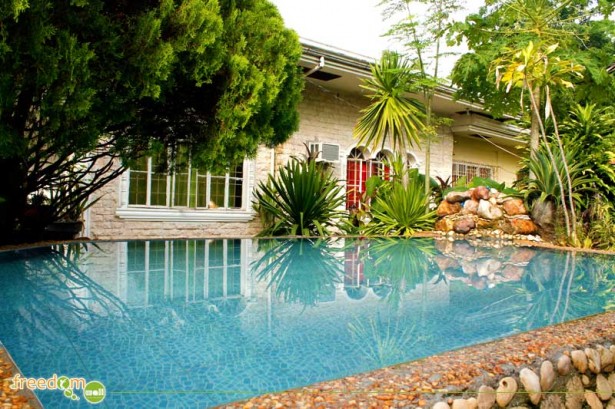 Food
The main dishes are usually made from scallops. So, if you have seafood allergy, please tell the resort ahead so that they can prepare another dish for you. Check my article on how we feasted on seafood during our stay in Gigantes Hideaway Resort.
Things to do
Check my blog on how you will enjoy your stay in the island.