As I always share, I find peace on three things. Those are: listening to a favorite country music while seated next to a window during long bus rides; gazing at a sunset or a starry night as the cold, gentle breeze gives me a comforting chill; and staring through the horizon with a white beach on the foreground and green massifs with a blue sky on the backdrop.

With my unending search for peace, I found Concepcion, a small town in Iloilo that hides a beautiful gem. The Bulobadiangan, Agho, and Pan de Azucar Islands are the town's precious possessions. While looking at the photos on the web, I can say that the three islands would perfectly fit the two of my requirements. That, however, still depends on the vantage point and the weather conditions.
Upon hearing about Concepcion, it suddenly rose to my long list of places to visit within 2017.
How to Get There
From Manila, take a flight to Iloilo City and hop a bus bound for Concepcion at the North Bus Terminal. Bus to Concepcion is not that frequent, so as an option, you may take a bus to Estancia, Sara, or Balasan and alight at Sara terminal. From Sara, transfer to a Concepcion-bound jeepney or bus.
If you are coming from Bacolod, take a ferry to Iloilo City and follow the preceding instructions.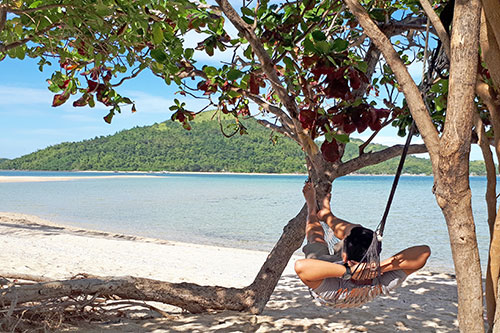 If you are coming from Cebu City, the fastest way is to take a bus to Tabuelan. OceanJet has daily trips from Tabuelan to Estancia, Iloilo. The fast craft leaves Tabuelan at 06:30AM. From Estancia, board on a bus to Sara and then transfer to a bus or jeepney bound for Concepcion.
From Islas de Gigantes, return to Estancia, and then board a bus to Sara. Transfer to a Concepcion-bound bus or Jeepney from Sara.
Concepcion Island Fees
You must coordinate with the Tourism Office located at Conception's fish port to book your boat transfer to any of the Islands.
A boat that accommodate up to 10 person costs you ₱2,000. This covers the round trip fare to an island of choice only. You have add ₱500 if you want to visit another island. Previously, fishermen were allowed to convey tourists to any of the islands for a lower price, but the practice has been recently discouraged by the local government. Thus, as of this writing, all guests must register and book their trip at the tourism office.
The tourism office collect ₱30 for the environmental fee. The island caretakers also collect ₱25 entrance fee on top of the environmental fee collected by the tourism office.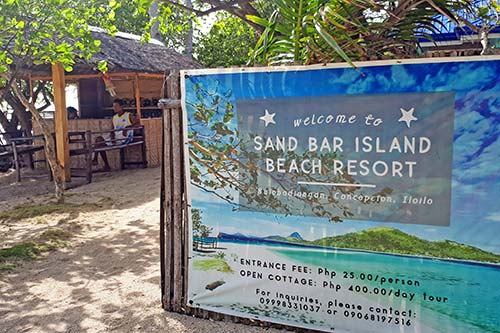 You may contact the tourism office at +63 917 590 0499 or +63 (033) 396 7731 if you have inquiries.
Where to Stay in Concepcion
There are a lot of spot in the island for you to pitch your tent. You just need to pay and overnight fee of ₱300 per tent.
If you need a more comfortable stay, you can rent a semi-open cottage at Sand Bar Island Beach Resort in Bulobadiangan Island for ₱1,500 per night. The cottage can accommodate up to 10 persons.
The closed cottage is also for rent for ₱2,000 per night. But the closed type can accommodate up to 4 individuals only.
Electric fan is provided but can only be used when the generator set is on, which is around 9PM to 5AM.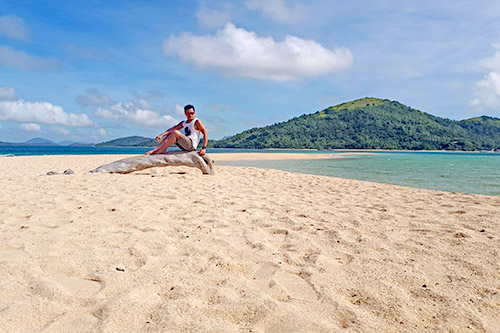 Comfort rooms are available but only seawater is running out of the faucet. Fresh water is available for ₱30 per container.
You are also allowed to cook and use their utensils.
If you have questions, you can contact the resort directly through these mobile numbers: +63 906 819 7516 | +63 999 833 1037
Island Hopping in Concepcion
There are three islands of interest when you visit Concepcion Iloilo. The three standouts (out of 17) do have similarities of sort but their distinctiveness make the visit a lot noteworthy.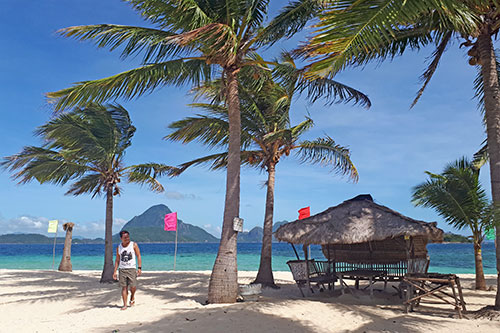 Bulobadiangan Island
Bulobadiangan Island [also spelled as Bulubadiangan] is one of the three spectacular islands off the coast of Concepcion. A long white sandbar stretches from the northern end of the island. The mix of pulverized corals and powdery sand blends well with the gorgeous natural greens of the island. It is surrounded with shallow waters so swimming is relatively safe. The island also gives a perfect display of sunrise and sundown.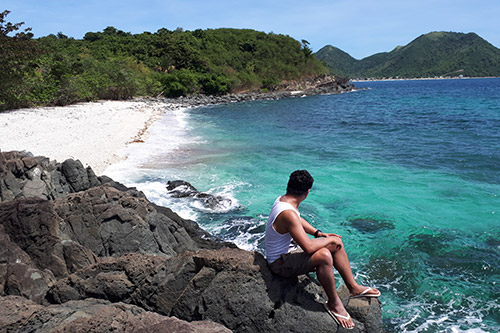 Agho Island
Agho Island is also a stunner. Like Bulobadiangan, it has its own sandbar, equally exquisite and stunning. But if you explore further, especially on the other side of the island, you'll find interesting rock formations.

Pan de Azucar
Pan de Azucar is the host of Concepcion's famous landmark—Mt Manaphag. Its height and distinct steepness creates a stunning backdrop.
Things to Note
Mobile signal is pretty decent within the islands.
No ATM is available at Concepcion town proper. You have to travel to Sara, which is 30 minutes away, for your withdrawals.
Bring enough food and drinking water for your stay.
For you to enjoy the sun with a cold breeze, visit during the dry, Amihan Season (late January to mid-March)
BE A RESPONSIBLE TRAVELER OR TOURIST. Always remember to follow and internalize the "traveler's creed": Leave nothing but footprints, take nothing but pictures, and kill nothing but time.