If there is a continent across the globe that is meant for all the travelers, then it is definitely the African continent. Starting from the best experiences, African wonders span from stunning safaris to enchanting blue waters. It is the home of the planets few remaining frontiers that you should be visit once in your lifetime.
Africa is a continent that attracts a lot of tourists every single year from all the nations across the world because of its natural beauty, tropical flora and fauna, and culture.
Africa is known to be the second largest and populated continent in the world. It covers almost 6 percent of the entire land surface area of Earth, and has more than 1.2 billion people living on it.
According to a report, about 30 million people visit the continent every single year. Most of them are international tourists who visit Africa mostly for business purposes.
About 15 percent of the 30 million people visit the continent for tourism purposes alone, while the 30 percent visit the continent along with their families and friends to spend some quality time.
If you are looking forward to visiting Africa on a business trip or for making memories with your family, you may look out for Faremart – An online platform that offers exclusive deals on air ticket booking services, with access to more than 450 airlines. You may be able to book your tickets at the best price via this platform.
Here are some of the best things that you should do in Africa:
1 Experience the Wildlife Safari
If you are planning a trip to the continent, you cannot afford to miss adding Wildlife Safari in your bucket list.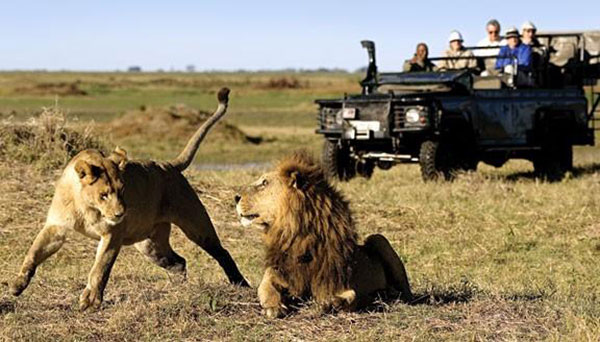 The wildlife safari in Africa is a popular event that is famous all over the world.
You will get a chance to see wild elephants, leopards, and other wild animals under a single shelter. It will be the best experience in your life.
Some famous wildlife safaris in the continent are as follows:
Bwindi Impenetrable Forest Reserve – located in Uganda
Etosha National Park – located in Namibia
Chobe National Park – located in Botswana
Masai Mara National Reserve – located in Kenya
2 Satiate Your Thirst for Adventure
As you must be knowing that fun shouldn't end in your lives, Africa is just the place where the fun factor in your lives will never end.
If you are an ardent adventure lover, then you can enjoy the experience of some of the largest waterfall diving within the country.
Places like Morocco attract a lot of tourists every year because of the adventurous activities it offers.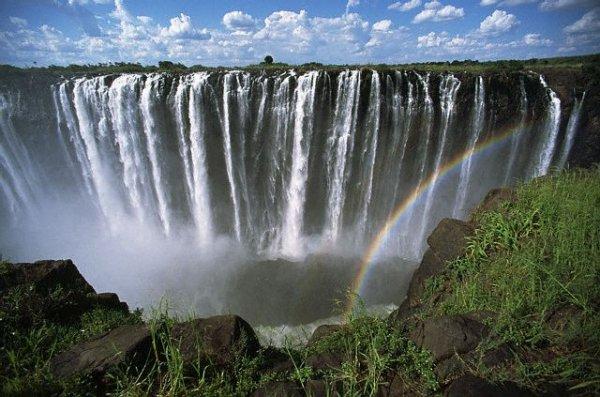 Some of the best waterfalls to add in your travel bucket list are as follows:
Victoria Falls – white river rafting is quite famous in this place
Uganda – famous for river rafting and water sports
Ethiopia – also famous for river rafting
Namibia – famous for sand boarding
3 Have Fun Shopping for the Best Souvenirs
When you visit a place like Africa, and you don't shop, then you are definitely missing the fun factor in your trip.
Africa has some amazing local bazaars, markets, and shopping complexes that you wouldn't have come across previously.
If you want to purchase souvenirs, handicrafts, and other items, you will get all these things at cheaper rates because of the presence of cheap fare mart, many travelers stop by the local shops and shop for hours altogether.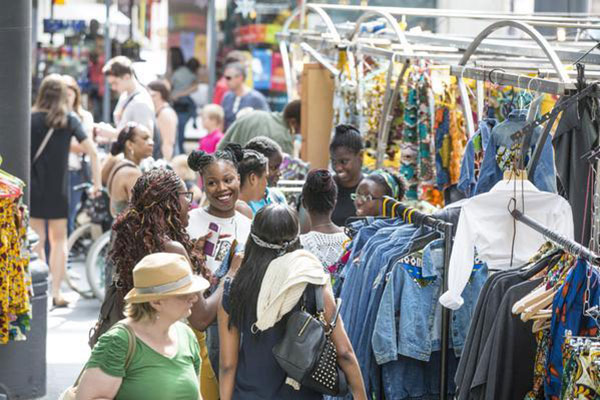 Some best places to consider shopping on the continent are as follows:
Accra – known for its lowest price and quality items
Maasai – famous for its wide range of products and items
Durban – a well-known place for all solo travelers
4 Visit the Continent's Most Promising Spots
Africa is not only famous for adventurous activities or blue water bodies, but it is also famous across the globe for its beautifully maintained tourist places.
The continent features some of the best natural, ancient, and cultural goodness which you cannot skip at any given time. Starting from the exotic waterfalls to pyramids, it has everything that you would want to see.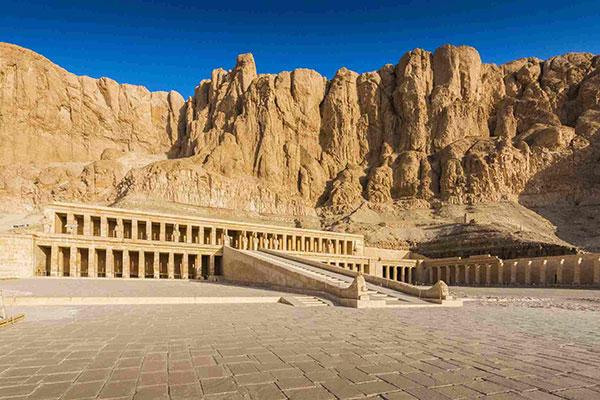 Some of the best places to visit in Africa are listed below:
Victoria Falls – located between the Zambia and Zimbabwe border
Mount Kilimanjaro – located in Tanzania
Valley of the kings – located in Egypt
The Great Pyramids at Giza – located in Egypt
Okavango Delta – located in Botswana
5 Travel Back in Time with Africa's Long History
If you want to do something in Africa, then definitely explore its history. You can get to see some interesting and thrilling infrastructures that have evolved since civilizations and evolution.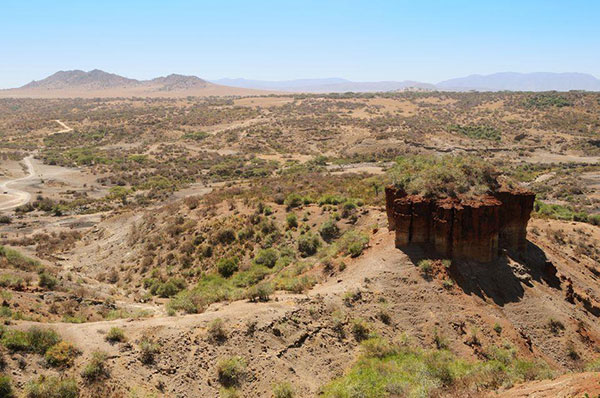 Some of the prominent places to explore the continent's history are as follows:
Olduvai Gorge – Located in Tanzania, The Olduvai Gorge is a famous paleo-anthropological site.
Thebes – Located in Egypt, this prominent place has all the important places to explore within the continent, such as the Valley of the Kings, Luxor, etc.
Great Zimbabwe – It is the ancient country within the continent that is known for its thriving culture because of trading activities.
6 Get Acquainted with African Night Life
If you love nightlife parties and culture, then you should plan your trip to the continent right now.
Africa is a common-place for all party lovers who are known for their incredible nightlife activities. There are a plethora of options for you if you want to indulge yourselves in the nightlife of Africa and make the most out of your trip.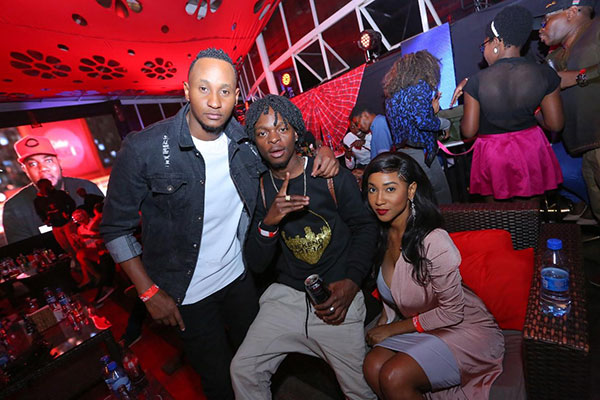 Some of the best-known places within the continent are:
Johannesburg, South Africa
Cape Town, South Africa
Addis Ababa, Ethiopia
Kampala, Uganda
Kigali, Rwanda
7 Get Immersed in an African Culture
Exploring the continent's rich culture will be the best thing to do for you. If you are someone who loves to live within the ground rules, then explore the authentic culture of Africa.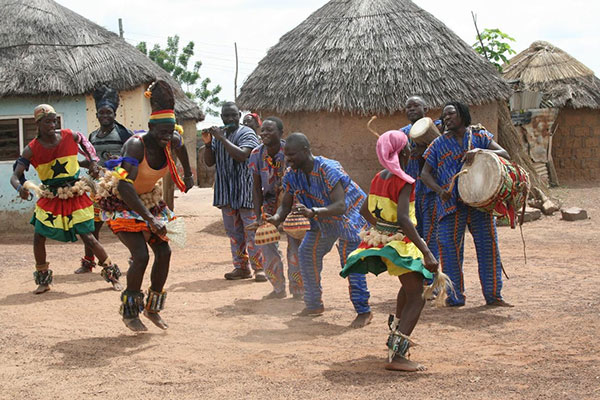 You will come across some of the beautifully made handicrafts that are available at cheaper rates in the market. There are numerous heritage sites opened to you in order to enjoy their culture and inherit the positives.
8 Participate in the Enriching Festivals
Africa is a place that is rich in culture and has millions of ethnic groups who have continued their legacies since ages.
When you are visiting Africa, you will find thousands of tribes celebrating their customs and performing activities that are part of their religion on the streets throughout the entire year.
Although it will be difficult for you to gain access to meet them personally or understand their concepts of cultures, you can definitely have a good time enjoying dancing or singing along with them on the streets.
9 Have a Sun-kissed Tan at African Beaches
The beaches in this continent are considered to be the best ones to visit across the world. There are perfectly maintained and complemented beaches by the Indian Ocean that you cannot afford to skip.
10 Savor the Flavor of Africa
Finally, food in Africa is not only considered as a part of their traditions but also is famous for its taste. You can try Zucchini, Ugali, Peanut Casserole stuffed with chicken and other famous dishes that are made by the chefs of Africa.
You can also get in touch with the locals to determine the best restaurants to try the best foods.
By the way, check the 5 Tips to Maintain Your Business While Travelling article for tips on managing your business remotely, especially if you travel for a long period. You'll definitely get in love with Africa, so you might extend your stay.