Angkor Wat is one of the destinations you must see before you die. December 2 this year, I crossed out one of the entries in my bucket list and saw it from the moment it was pitch black until it slowly revealed itself as the sun lit the surroundings. Seeing the world's largest religious monument was truly hair-raising and exhilarating experience.
I wasn't alone but with a mob who were also waiting for the one of the most anticipated sunrise ever.
The Angkor Wat deserves a good space in this blog that is why I feature it in Freedom Wall Shutter.
The stories about the second leg of our Indochina tour (days 4 and 5) will be coming soon.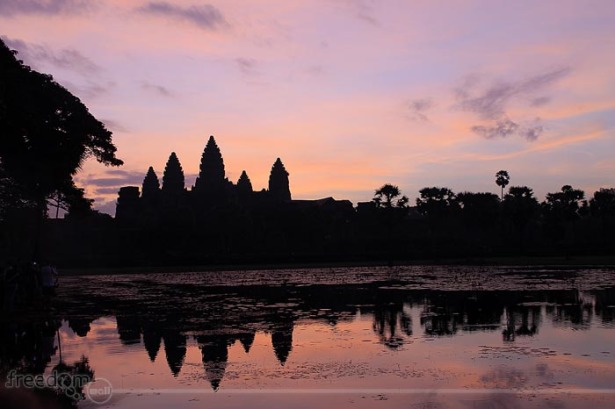 The photo doesn't seem to be part of the feature but this is included to show how overwhelming the spectators are and I was one of them all vying for the glimpse of Angkor dressed in a colorful sunshine.