Travel + Leisure Magazine enlists the Pinoy favorite, Jollibee, as one of the World's Best fast-food chain. Travel + Leisure Magazine is the same entity that named Boracay as the World's 4th Best Island.
Jollibee is listed along with 20 other fast food chains in the world that offer travelers a local taste at a great convenience and economy.
"Fast food gets a Filipino twist at this quick-serve chain, which is so beloved that its mascots star in their own children's television show." the magazine stated in its website.
On its menu are fried chicken, hotdog sandwiches, and hamburgers to local favorites like fried bangus, local sausages or longaniza, palabok, rice noodles with meat sauce, shrimp, and hard-boiled egg.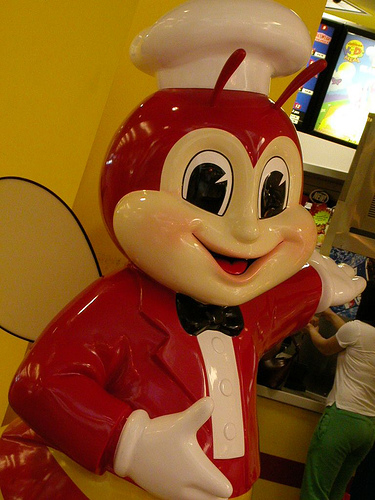 Jollibee begun as two-branch ice cream parlor in 1975 offering hot meals and sandwiches. At present, it has more than 700 branches across the country and a number of international locations such as in China, Middle East, and the US.