The Philippines' oldest and most successful variety show, Eat Bulga, which airs Mondays through Saturdays at noontime is now shown in Indonesia. Surya Citra Televisi (SCTV), an Indonesian TV Network, obtained a franchise from TAPE Inc. (Eat Bulaga's Producer) through a deal last month to produce their own version of the show bearing the same title and format.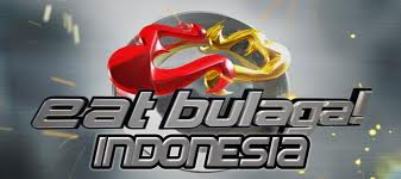 The Indonesian version will also be filled with entertainment, fun, games, prizes, and inspirations. There will be versions for Pinoy Henyo ("Indonesia Pintar"), Juan For All, All For Juan ("One For All, All For One"), Bulagaan ("Bolagaan"), and Karaoke Stud.
Eat Bulaga's host, "Bossing" Vic, will also have his own counterpart in the Indonesian version called Uya Kuya, literally, Boss Uya. The
Dabarkads
(the term Eat Bulaga use for the hosts and fans alike), on the other hand, is translated as "Bulagang".
Eat Bulaga in Indonesia premiered last July 16.