A college friend, Mico, and his girlfriend, Jessica, visited Cebu for a job-related event. It wasn't really his trip but Jessica's and he just tagged along, with explicit permission, I guess. Anyway, being based in Cebu, I was tasked to show them around and have them try a Cebuano feast.
That time, I was fairly new in Cebu, so I asked my current officemates for recommendations. "STK ta Bay! Paolito's Seafood House" was among the list. We decided to try it on our day 2 dinner.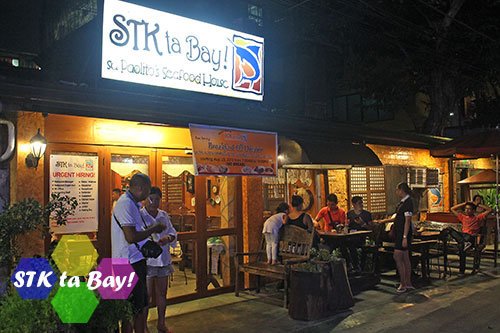 What greeted us was a gallery of distinguished guests – photos of the owner with various Philippine TV and movie personalities, political figures, and the US Ambassador himself were displayed opposite the counter – a proof that the restaurant is one of the city's best.
The antique collection of figures, swords, tools, paintings, and other memorabilia adorned the restaurant and perfectly matched the gently illuminated interior. The yellow lights bring out the elegance of the fine hardwood furniture and walls, giving a comforting feel to every guests.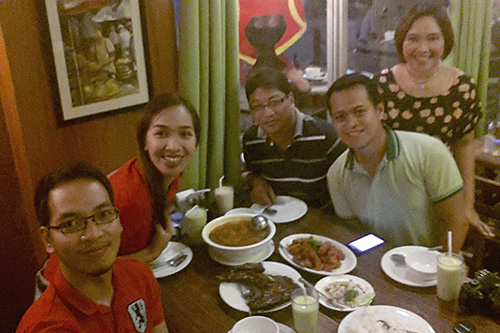 When we were settled and were waiting for an available crew to take our order, a well-mannered lady approached us and introduced us the house specialties and must-try. Ms Karen Leslie Cabahug, one of the owners, personally took our orders and enthusiastically answered our questions. Not to mention, she was game with a groupie. The photo above could be a good addition to their counter gallery.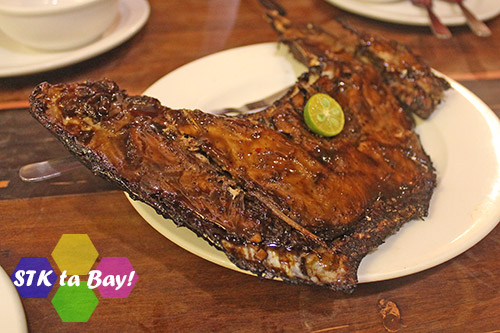 As recommended, we got grilled tuna panga, sweet and sour calamares, sinuglaw with gata, Thai soup, and a glass of avocado shake each.
The tuna panga, the restaurant's specialty, was grilled fresh, and it tasted much better when dipped with soy sauce and kalamansi extract. I'm not sure if they have special preparation or marinade before they grill that big tuna jaw chunk. If there is, that is probably a trade secret.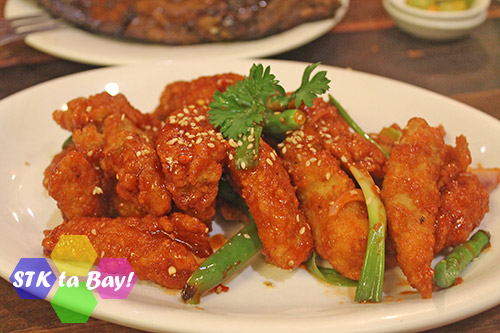 Their version of calamares is not ringed but strips of squid meat coated with breading, dipped in sweet and sour sauce, topped with sesame seeds, and then garnished with scallion, green cayenne peppers, and celery. Ummmm, delicioso!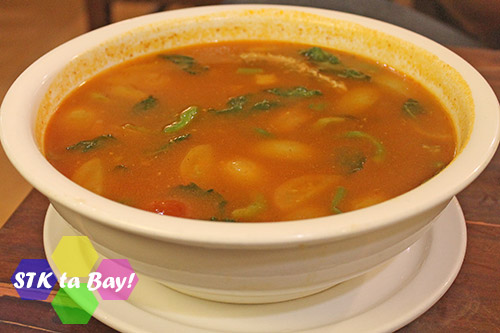 The Thai soup also tasted good. The soup was very similar to Thailand's tomyam – sour, spicy, and flavorful. I liked it!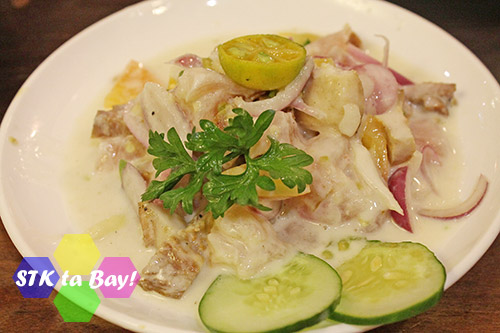 The group agreed that sinuglaw was the winner. The tender sinugbang pork (grilled pork) complimented well with the freshness of fish kinilaw, the cream of coconut milk and the rest of the spices.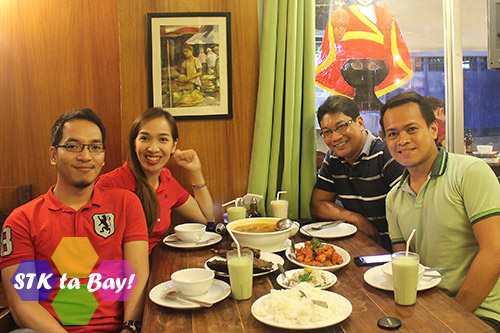 We only expected great food, however, we got more than that. We were impressed with the kind of dining experience they offered and the hospitality of the owners. It took sometime to get our bill though.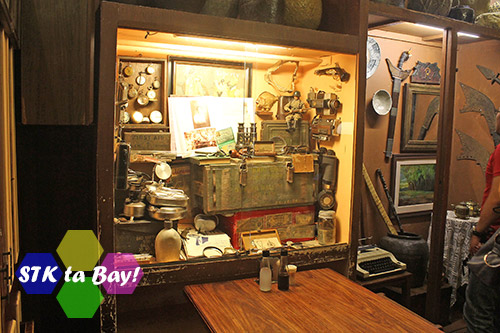 STK, by the way, stands for Sugba (grilled), Tuwa (or Tinola, a stew), and Kilaw (or Kilawin, a raw meat seasoned with lime, onions, and pepper). In other parts of Cebu, STK is also SuTuKil.
"STK ta Bay!" thus means "Let's have STK, buddy!".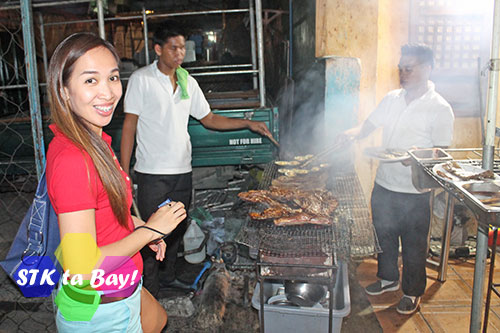 STK Ta Bay
You can visit STK ta Bay! Paolito's Seafood House at #6 A. Climaco Street (former Orchid Street), Cebu City from 8AM to 10PM. The place is just a walking distance away from Fuente Osmeña Circle or Cebu Provincial Capitol.