I posted an instructions before on how to customize your Gmail using your own domain. Gmail is one of the services offered by Google App. Unfortunately, Google App is no longer available for free for the public since December 6, 2012 (though educational institutions can still signup without fees through Google Apps for Education). But it doesn't mean that those who signup before December 6, 2012 will pay. They can still use Google App for free (at least for now).
This article will tell you how to get another professional yet free alternative to Gmail wherein you can personalize the domain. Window Live offers a free email service (Outlook.com) and you have the option to customize your address using your own domain. That means that instead of having email@outlook.com, you can customize your address to email@yourdomain.com.
Below will walk you through the instructions. I will use my spare domain (freedomwall.net) for purpose of illustrating the process.
1. Visit Windows Live admin center. Under custom domains, click Get started.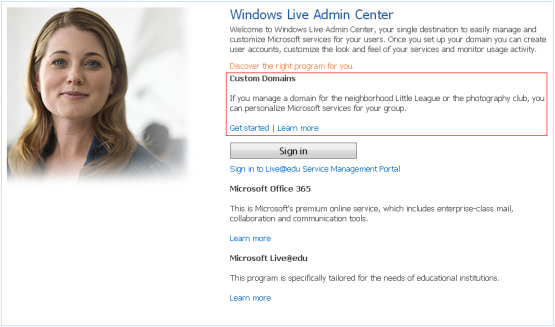 2. Enter your domain in the field, tick or select setup Outlook.com for my domain, and then click continue.
3. In the Assign domain administrator window, you can choose signin with existing Microsoft account or create a new Microsoft account with your domain. In my case I singed in using my existing account.
4 . Complete the Review setting and accept agreement window. A new window containing the records you will used for updating your DNS records will be shown.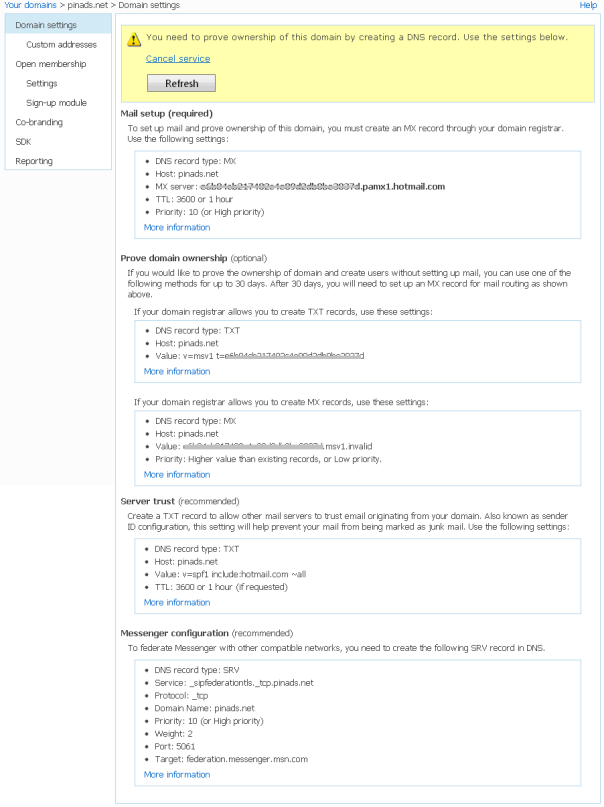 5. Go to your DNS Manager. You find it either from your domain registrar or from your hosting control panel.
6. Using the information or records provided by Window Live after completeing step 4, create or add new MX Record (for mail setup), TXT records (to confirm domain ownership and server trust), and SRV record (for live messenger configuration).
Your DNS records should look like the records below.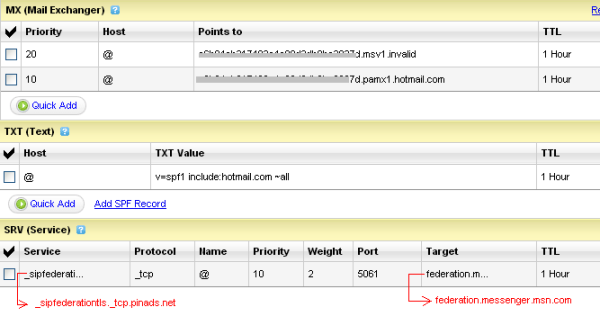 7. Go back to Windows Live and click refresh. Please note that changes to your DNS records may propagate for up to 48 hours.
Once completed, you can now add or create up to 50 users.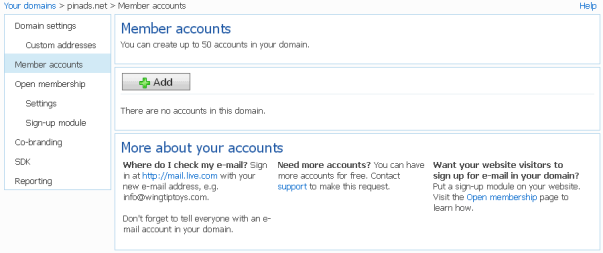 Visit mail.live.com to login using your newly created email address.