Freedom Wall time stamp is based on GMT+8:00 (Manila, Singapore) time zone.
Starting February 12, 2012, Freedom Wall will be peeking worldwide trends or the most talked about topic in twitter and the most searched information in Yahoo!. Posted screenshots are randomly taken at anytime of the day covered.
On the pilot launch of Freedom Wall's Trending Today, the sad news about the death of Whitney Houston is the hottest topic on the cyberspace. Twitter trends changes from time to time but "R.I.P Whitney Houston"  is the mainstay on the list. Whitney's song, I will always love you, is also making a great wave through #iWillAlwaysLoveYou hashtag.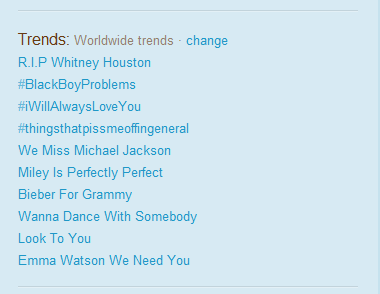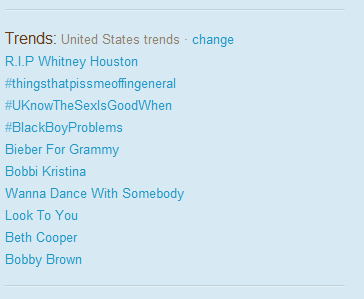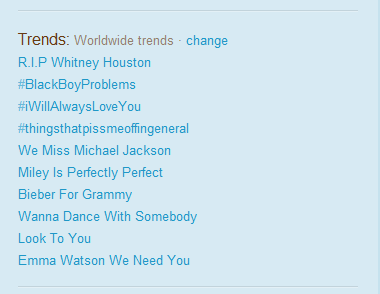 Whitney is also the most search in Yahoo!.