Whether you're a casual traveler or an adventure-seeking globetrotter, Thailand awaits you with unforgettable experiences and beautiful settings. The country is considered heaven on earth by many, and the following destination ideas will help you understand why.
Krabi
It become popular for being the location of Leonardo DiCaprio's 1999 film, The Beach. Aside from that, the region also boasts cave formations and an island conglomeration, making it an unbeatable spot for caving, island hopping, and snorkeling opportunities.
Serene, turquoise water laps over the white sands, and as the sun sets, the sky is illuminated in red and orange hue.
Krabi is also host to the world's oldest evergreen rainforests that are free for you to explore.
Ayutthaya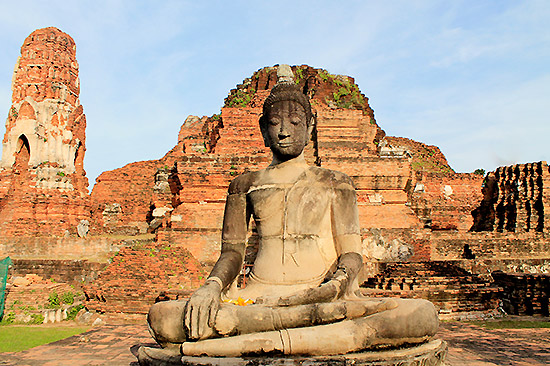 Ayutthaya is used to be a home to over a million Thai before the Burmese invasion of 1767. At present, all that remains in Ayutthaya are ruins that become sacred attractions. It offers one of the most beautiful sights in Thailand.
The city is a home to glorious temple ruins that still stand tall and magnificent. Some are even reinforced and reconstructed.  The intricate details carved into these stone edifices pose a stunning contrast against the greenery where they stand.
The best part? It is one of the many serene tourist hotspot in the whole country. That means you can freely explore the place  at your own pace. Since it is not that far from Bangkok, you can do a day trip without racing against time.
Phang Nga Bay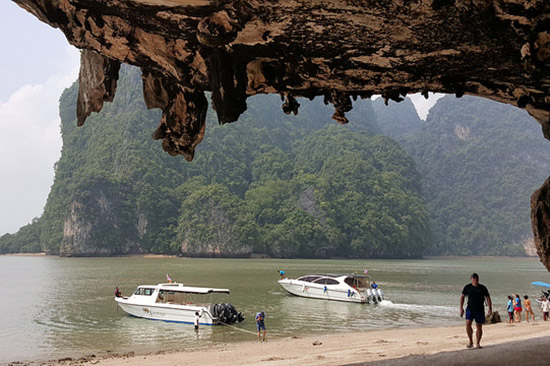 Located just an hour from Phuket, Phang Nga is an absolute utopia. You will feel that you are worlds away from the civilization.
The mountainous islands of Pha Nga are surrounded by reefs and rivers. Jungles and lush forests blanket the plains. The bay area, on the other hand, is also a popular destination. Massive limestone formations jut to the calm waters.
The are also some natural parks in the area that you can explore. Being a province that is not frequented by tourists, Phang Nga's hushed atmosphere is appealing to those who are looking for a great escape.
But the fun doesn't end there. With the welcoming and accommodating locals, you will surely feel at home. By the way, if you are a fan of James Bond, you will definitely recognize the town because of its appearance in the movie entitled, The Man with The Golden Gun!
Ko Pha Ngan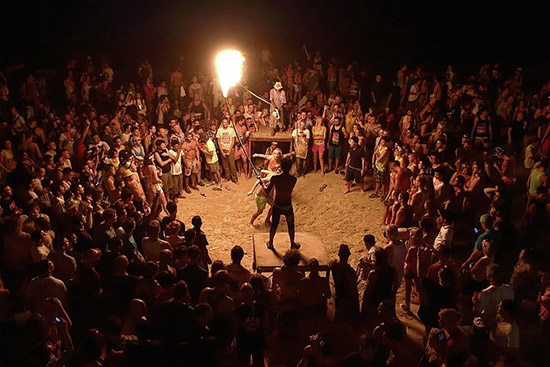 Being Thailand's fifth largest island, Ko Pha Ngan offers a long list to-dos.
Ko Pha Ngan is a famous location of the Full Moon Party. Every month, nearly 30,000 locals and visitors alike head to the island's beaches to party from twilight to dawn. Though, it is quite sad that the island is overshadowed by the popularity of the event. There is actually more to Ko Pha Ngan than that festivity, such as its gorgeous white strips backdropped with karst massifs.
The west coast, however, is more developed, but it doesn't mean it becomes less stunning. Modern buildings and resorts dot the beachfront, and they blend with Ko Pha Ngan's contemporary, zen atmosphere.
An airport is currently being built within the island premises. Meaning, it will be much easier to visit in the future.
Bangkok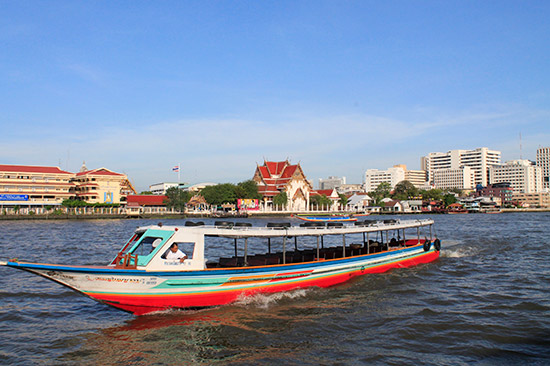 Your visit to Thailand is never complete without spending a day or two in the country's capital. Bangkok, despite the modern urban sprawl, retains its historical architecture, traditional practices, and cultural heritage. On the list of must-visit are: the Grand Palace, former residence of the King; Wat Pho; Emerald Buddha Temple; Wat Saket; Wat Suthat; among others.
The Chao Phraya River, which juxtaposes its bustling surroundings with floating markets drifting peacefully, is one of the exceptional destinations on earth.
The street food of Bangkok is also a must-try. You can grab some of the most delicious fresh Thai delicacies at ridiculous prices. If you prefer a high-end vacation, luxurious accommodations and towering rooftop bars are available to serve you.
Bangkok exhibits an extraordinary contrast of classic and modern living. Thus, whatever you're looking for, you can find it all in Thailand.