The Island Garden City of Samal or IGaCoS is city that floats off the Davao Gulf. It is composed of the islands of Samal and Talikud including the surrounding islets. Though classified as a city and despite being part of Davao Metropolitan Area, most of IGaCos' territories are rural. This isn't a downside though – perhaps a good thing – for the natural habitat is not threatened from rapid urbanization. Nature is safe in IGaCoS.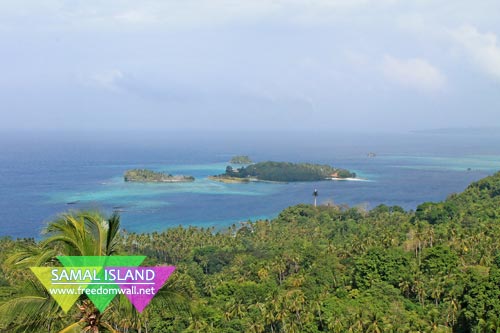 However, we couldn't tell if the situation will remain the same in the future, thus you have to experience what Samal has to offer now while its gems are still safeguarded.
Things to Do
Here is the list of the areas of interests in Samal Island:
Monfort Bat Cave – Home of over 2 million Geoffrey's Rousette Fruit Bats that travel all the way to Davao City to pollinate the durian flowers that only bloom at night, making Davao the Durian capital and these bats as the world's largest pollinators. The entrance fee is ₱100.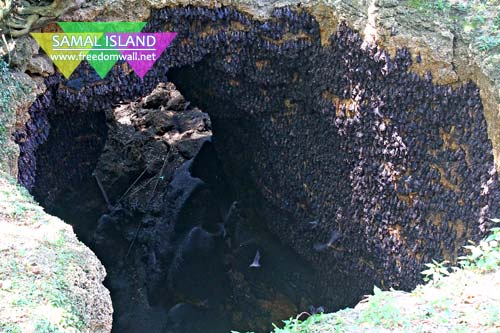 Hagimit Falls – Plunge into the cools waters of Hagimit with low height cascades and natural pools. Cottages and accommodation are available for rent. Day tour entrance costs ₱40 for adults.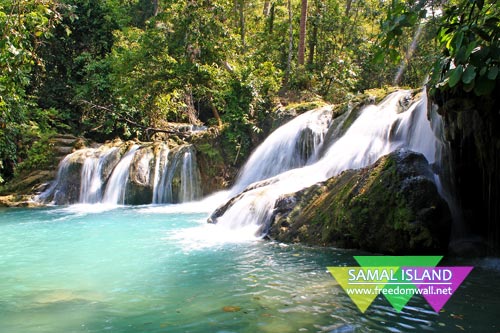 Maxima Aquafun – For water sports adventures
Vanishing Island – For diving and snorkeling
Spelunking at Kimoko Cave, Mangongaong Cave, and Simbahan Dako Cave
Island Hopping (Talikud Island, Malipano Island, Ligid Island)
Pawikan and Dugong Santuaries
How to get There
Take any flight from Manila (MNL) to Davao City (DVO). From Davao City you can take a jeep or taxi to either SaSa or Santa Ana Wharf. If you are going directly to Monfort Bat Cave, Hagimit, or Samal's town center (Babak), take SaSa Wharf. However, if your accommodation is located in Kaputian, proceed to Santa Ana Wharf where you can find ferries with direct trip to Kaputian.  Boats to Talikud Island are also waiting at Santa Ana Wharf. The fare is below ₱50.
Another option is to take the non-aircon bus "Island City Express" from Magsaysay Park that will take you to Peñaplata in Samal via IGaCoS Ferry Terminal and Kinawitnon Wharf.
Where to Stay in Samal