For stunning and creative pieces of jewelry, many bead enthusiasts and jewelry-makers love to use spring beads in their designs. Ranging from sterling silver vase shapes to gold-plated bugles, spring beads add a touch of elegance to any piece of jewelry. You can pair spring beads with other beads such as glass, crystal, acrylic, Pandora or Murano-style, gemstone, pearls, seed, pony beads, and many more.
Spring beads are available in a large variety of shapes and colors, including: nickel, sterling silver, golden, antique bronze, black iron, platinum, antique silver, and red copper; and shapes including bugles, "cage", "cucurbit" shaped, case, round and oval.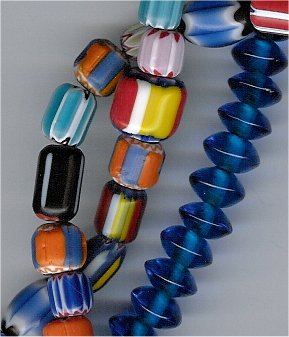 To create a dazzling charm bracelet, you will need the following: approximately 20 medium-sized spring beads (bugle-shaped or classic oval work well), glass spacers, five or so assorted charms (Pandora ones are popular), and a length of memory wire (measure the wrist for the best measurements). To put it together, simply layer the spring beads, spacers and charms on the length of wire, then loop the ends to secure and for easy fastening. This makes a stunning charm bracelet, perfect for gift-giving. To create a pretty, unusual necklace, use 20guage jeweler's wire and add on around 20-30 medium-sized golden spring beads (bugle shaped would be perfect for a necklace), with spacers in between, and a large filigree pendant in the middle. Create a matching bracelet using the same method for a stunning jewelry set. Or, for a pair of stunning drop earrings, place 2 spring beads in golden or sterling silver onto French hooks for a simple, yet elegant pair of earrings for any outfit, day or night.