Getting a smartphone is essential nowadays, most especially if your work and daily life demands more connectivity and social engagement. Every smartphone should come with excellent data connection to meet your internet requirement. However, if your smartphone always lag and your mobile internet is slower than molasses in January, you couldn't keep up with the fast-paced world of social media.
To maintain a constant interaction to the mainstream media, getting a reliable data plan bundled with a fast-performing smartphone would be a practical option. This would come a great price, nonetheless.
An iPhone is a way too expensive for a cash purchase. The reliable and steady data network is another money story. But, I believe you will agree with me that everyone is willing to spend money for internet, as long as it is dependable wherever you are and whenever you wanted to.
Smart's iPhone 6s Plan 2000 Fits the Need of a Travel Blogger
That is why, I am very glad when I hear that Smart offers an iPhone 6s for its Plan 2000 without any cash out, just exactly what I need. The iPhone with Smart connectivity fits a travel blogger like me. It will serve as my camera on-the-go, a travel companion, a note keeper, my GPS, my organizer, and even a tool for me to publish my blog articles. With Smart's excellent data services, I could easily connect to the internet to share my experiences, interact with my readers, research on "what to dos" in every place I go, and even contact my family and friends in case of emergency.
When I get an iPhone 6s Plan at Smart, I can save as much as 40,000 pesos (the device's price if bought without a plan). I only need to pay the monthly fee of 2,000 pesos, which is a very cheap price for the 10GB of data per month and the All-Month Surf package.
The All-Month Surf offer allows me to connect to social media apps like Instagram, Facebook, and Twitter; accommodation and transport booking apps like AirBnB and Uber; email services; and messaging apps like Viber, Whatsapp, Line, and Messenger without eating up the 10GB data allocation for my streaming and browsing needs. What does that mean? Just in case I used up my 10GB before the end of the month, I can still connect to Facebook and other social media outlets via the All-Month Surf. Awesome! That means that I will never get disconnected.
When talking merely about the savings from getting an iPhone 6s from Smart's no cash out plan, you can still pocket a lot of savings compared to the competition.
My savings plan and what I want to do from the savings
With the money I save from Smart plus the additional cash I got from work, I could gift my parents a humble yet unforgettable Christmas vacation. But thinking about their nature, they'll probably decline. They don't travel unless we are with them, especially their favorite grandchildren. So, I'll skip that for now and will talk to my siblings on a certain savings plan that could bring the big family to a long holiday trip.
So instead of a family vacation, I plan to host a noteworthy Christmas Eve dinner with all the family members at home including my grandma (my only living grandparent), my aunts, uncles, and cousins.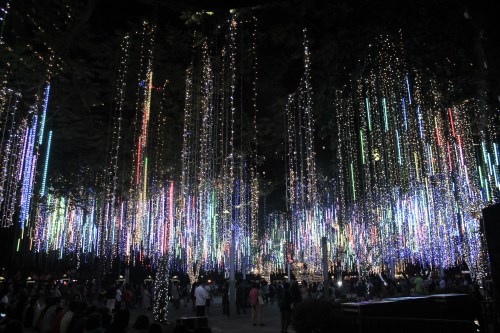 Our previous Christmas Eves had been really sentimental. If not because of a scarce fund or misunderstanding, there was passing of a relative and any other untoward difficulties.
I have no idea why when holiday season approaches, we are bombarded with a lot of life challenges.
This year, I would like to change that Christmas Eve trend. I want it to be all about fun, sharing, love, and forgiveness. And, I won't let any obstacle to stop us doing it.
I will use everything that I save from Smart's iPhone 6s plan to fulfill that plan of mine. I want the family to experience a Smart Life this December.