Travel, for me, is a major stress reliever. That scene with a blue sky reflected on the sea beneath, which gentle ripples broke towards the white sand strips that freckles the edges of the island back dropped with verdant massifs is a pure bliss. Then at night, you can see the stars flecking in the sky, while you are comfortably lounging on your hammock with both ends fastened on steadfast beach trees.
Travel allows you to gaze at awesome amalgamation of greens, get pampered below the draping waters of majestic cascades, stride through vast prairies and lush fields, paddle across translucent seas, grace vibrant sunrises, witness vivid sunsets, and a lot more.
While I experience a lot on my jaunts, there's one thing I really need to cross out from my bucket list—toppling the summits of at least three of the Philippines highest peaks.
Mount Pulag's summit is always a dream for me. I look forward of seeing that sunburst piercing through the thick cloud beds rolling out at summit-level like futon.
The view at the top of Mount Apo is a lot stunning too, and experiencing it personally is a fulfillment. The interesting flora along the way adds an element of belonging to nature.
Unlike any other travels, mountain climbing is a lot more challenging. It requires careful preparation. Aside from strengthening your physical stamina, you also need to invest on important gears that will help you sustain and survive the extremes you encounter during the climb and while at the summit.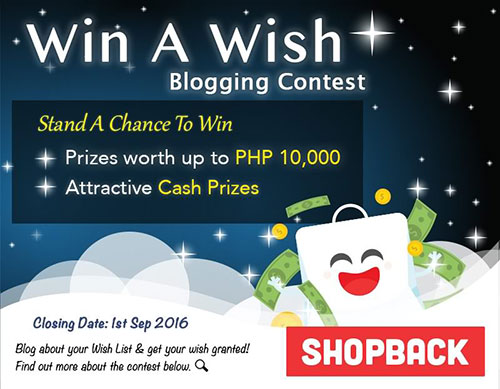 That's is why I am joining Shopback's Win a Wish Contest. I wish that with this promotion, I can start with my first major ascent. I am listing the items I need on my mountaineering stint. These items are available from Shopback's partner merchants.
List of my Shopback Wishes
Jack Wolfskin Highland Trail XT 50-Liter Backpack is durable, lightweight, and waterproof, which is perfect for overnight climbs. Its breathable mesh pads and adjustable frames makes every hike comfortable. Jack Wolfskin Highland Trail XT 50-Liter Backpack is available at Sierra Trading Post, one of Shopback's partner merchants that specialize in outdoor gears and sporting goods.
Marmot Ajax 3 Tent features Lightweight DAC® aluminum Press-Fit poles which is both durable and lightweight. Climbing would be easier if the loads you carry will not drag you down. Marmot Ajax 3 Tent is also available at Sierra Trading Post.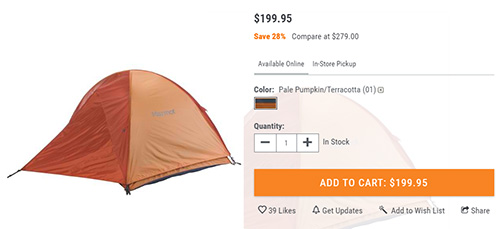 Marmot Cornice Gore-Tex® Jacket is an excellent protection for night chills at the summit. Since the jacket is water-tight, the rainforest humidity will not be a problem. The medium-sized, dark rust color version is a good fit for me. This nice jacket is available at Sierra Trading Post.
Merrell Capra Bolt Hiking Shoes – Hiking wouldn't be safe without wearing an appropriate and comfortable hiking shoes. Merrell's Capra Bolt Hiking shoes have soles that would surely hold on the most slippery surface and sustain the most challenging trails. This pair is available a Zalora, Shopback's partner for fashion wears as well as sports items.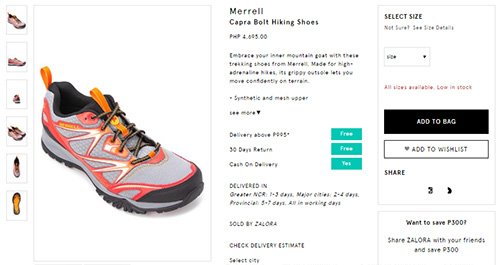 Walkera iLook+ Cam Set – Of course, to capture the memories of the climb, the sceneries along the trails, and the rest of the actions, a well-performing action camera would be a nice partner. Walkera iLook+ camera comes with a 12MP sensor capable of capturing ultra-wide photos and 1080p videos. The Walkera iLook+ 12MP Cam Set could be bought at Gearbest, also a Shopback partner merchant.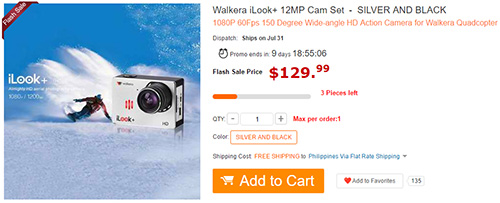 About Shopback
Shopback rewards you with cash whenever you purchase to their online merchants.In order for your to get the cashback reward, you must course your purchases through the shopback website. Shopback also lists the existing promotions and sales of their partners. The most popular are the Payday and End of Season Sales. Shopback actually makes online shopping rewarding.
To make a purchase and earn a cashback, you must visit Shopback.ph. Select among the 500 merchants listed. Click the shop now button and make sure you read and understood the "few things to note" stated on the pop-up window. The website of the partner merchant will open, and from there, you can shop worry-free.
Every successful purchase entitles you a cashback of up to 12%, depending on the online merchant.
If you have questions about Shopback, visit https://www.shopback.ph/faq or email them at help@shopback.ph.