If you are going to take a break, then you want to do it in luxurious style. Today we look at some top tips for travelling in luxury and how you can make any trip feel more luxurious. Relaxation and inspiration are key on any trip and making the best of your circumstances is the perfect way to ensure that your investment in a top-notch holiday pays off.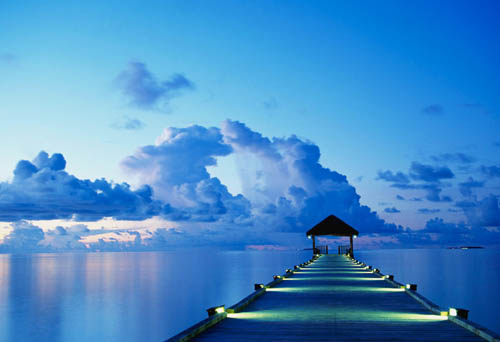 Fly first class
Flying first class is the perfect way to make any trip feel luxurious from the very start. If you can afford to, flying first class will make you feel much more relaxed and means that you'll be able to spread out with additional legroom and comfortable seating. Some airlines will often upgrade you to first-class seating if they have the room, or for a special occasion such as a honeymoon or birthday trip. It is always worth enquiring about upgrades on the day. Sometimes they may be free and other times you might be able to purchase an upgrade at a bargain price. Luxurious travel at budget prices. What's not to love? Now all you have to do is sit back, grab some champagne and enjoy a comfortable flight to the destination of your choice.
Take a cruise
Places such as Cruise1st will often prove to be a good starting point for planning your trip. A luxurious cruise is the next en vogue way of travelling. Not just for retired couples and older people, cruises now appeal to a much younger audience. They come complete with a range of onboard entertainment and activities to suit every age range.
Hire a driver
Hiring a driver can be beneficial if you don't drive yourself or if you just want to avoid driving on this trip. Maybe you want to be able to sample the wines from each destination without having to worry. Or maybe you're just not confident about driving abroad. Either way, having your driver at your beck and call can be the ultimate luxurious experience for any trip. Ensure that you choose someone with the correct qualifications and someone with a patient attitude. It will also help if you have a good rapport with them yourself. Spending lots of time with your driver will make for lots of uncomfortable and awkward silences if you don't get on well!
Get adventurous
Think outside the box and book a luxurious speed boat adventure or some summer sports. Get your bikini on and enjoy the sun while getting a fun and active workout at the same time. Paragliding, kayaking and many more options are available to those with an adventurous spirit.
Go all-inclusive
Making your break all inclusive is a great way to break free of cooking and housework for the duration of your vacation. You have a variety of options here, and food and drink will be in abundance whenever you want it.
Employ a chef
If you are feeling particularly extravagant then why not employ a chef to cater for your meals while you relax? You can specify your preferred meals and dietary requirements. This will ensure that you can eat your favourite meals from the comfort of your room every day. Perfect for fussy eaters or those who just want a little extra personal touch.