Do you ever feel a sudden urge to grab your passport and catch the next plane, wherever it happens to be heading? The question is, what's stopping you? Even if you can't be as spontaneous as this, why not book some time off work and head to a destination you've always dreamed of exploring?
Traveling through foreign lands and experiencing different cultures is incredible. It provides memorable, and often life-changing experiences, for many. And, they provide a much-needed break from the stress and strains of modern day life.
So, whether you are taking a hiatus from work, a series of short breaks or a one-off trip, this faithful guide will ensure your travel adventures are exciting and rewarding. All you need to bring to the table is an organized mindset and plenty of wanderlust.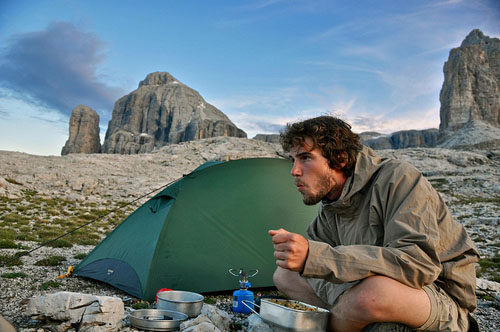 What is your budget?
Establish how much you can afford to spend on your travel experience, including travel, accommodation, activities, food and drink. Don't be disheartened if you can only afford a little.
There are many ways to cut costs and have an exciting travel experience on a budget. For example, there may be many wonderful experiences right on your doorstep.
Traveling to areas of your own country that you've never been before could be just as exciting as voyaging to foreign countries. Not doubt, you'll want to do something adventurous on your trip so make sure you budget for this or research cost-free adventures you could take part in.
When, and for how long will go?
First things first, you must decide when you can go and for how long. If you have work and family commitments, think about when would be the most convenient and least disruptive time to take a break. If you can't take much time off, don't worry, with a little investigation you'll be amazed at how much you can experience in even just a couple of days.
Once you've decided on an appropriate time and duration of the holiday, book the time off, and then tell anyone who needs to know. If you are accustomed to day dreaming about traveling but never getting around to making these dreams come true, locking in your trip like this will ensure you commit to it.
Who will you travel with?
Do you want to do this alone or with family and friends? If you intend to travel with companions, ensure that everyone is involved in the planning process. Make sure your friends or family have booked time off in their lives for the holiday. Remember; you are looking for an unforgettable experience, so make sure they are on the same page.
Traveling with others will mean you have people to share the experience and create life-long memories with. However, traveling alone can be just as enjoyable. Many people who want to clear their heads or improve their confidence choose to go alone. Others simply find it more thrilling to be a solo globetrotter.
Where will you go?
Are you struggling to choose between items on your personal lists of must-see destinations?
Use your budget, and time constraints and ask your travel companions to help you narrow down your options. Remember, if you are organized, there will be plenty of other opportunities in your life to visit the locations on your list. Otherwise, look online for inspiration.
If you want an active experience, check out recommendations for the best sporting holidays. If you wish to travel through some of the most beautiful parts of the world, you may like the sound of backpacking in Asia. Or perhaps you want to get back to basics on a camping trip. A visit to an indoor playground in Avondale, AZ could be noteworthy trip as well.
If you have the time, you may want to visit more than one destination. This could be multiple cities within a country or more than one country.
How will you travel?
How will you travel? The transport you use to get around and from your destination is part of the excitement of traveling. You may have limited options for your journey out and back home, but you can choose from trains, buses, cars, bikes, etc. while you are there. For example, spending a week cycling through mountain ranges, vineyards or next to the ocean could be the exciting travel experience you are looking for. If so, you may wish to check out the chain gang for more information on cycling tours. Or, perhaps a road trip in America takes your fancy? You could choose to cruise the roads in a vintage vehicle, a sports car or a campervan, for example.
What will you do?
Granted sitting on a beach, sipping a cocktail and reading a book for your entire holiday is a relaxing experience. But it won't be the unforgettable trip you are aiming for. Decide what would make your travel experience exciting and memorable. Have you got a bucket list you can start working your way through? Perhaps basing your holiday on an adventure like bungee jumping, shipwreck diving or mountain climbing would work for you. Or maybe swimming with dolphins, taking part in a festival or seeing a natural wonder would make this a vacation of a lifetime.
How will you remember it?
Before you set off on your trip, one thing you should consider is how you plan to remember the journey. Documenting your experiences will provide a more personal and accurate account of your travels. A good camera is an essential on any holiday. However, you may also want to keep a journal, whether in a notebook or online, that can record the thoughts, communications with others and situations that a camera can not. Video cameras are also a great way to capture your adventure if you can afford one. These images and notes will prompt many fond memories for years to come.
So, what are you waiting for? Consider 2015 as the year when you fullfil your traveling dreams once and for all. This guide is here to help you get committed and organized. Use it is a template for your own exciting and unforgettable travel experiences. Bon voyage!