Philips Monitors, a global leader in innovative displays, partners with Twentieth Century Fox to promote the release of X-Men: Dark Phoenix in the Philippines. Select members of the traditional and digital media were invited to watch the fascinating movie.
As the official monitor display of the film, Philips Monitors held a special screening of the movie, the latest installment of the X-Men franchise.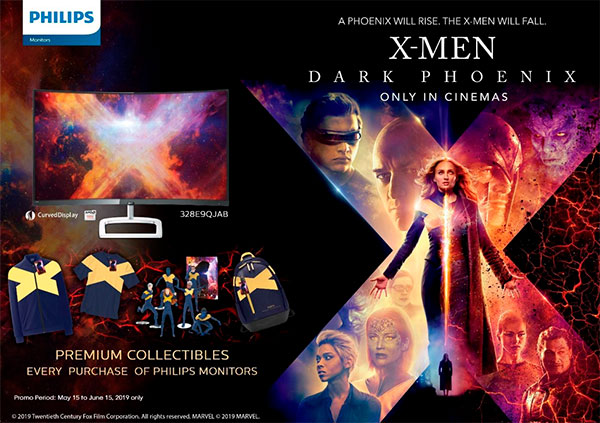 Philips Monitors has been focusing on total entertainment experience. It dedicates its business in delivering the best displays for home buds, hobbyists, and professionals. With Twentieth Century Fox, Philips Monitors continues to bring technology and people together through entertainment and film-viewing. The exciting new film, X-Men: Dark Phoenix, is perfect not only for the big screen, but in Philips displays as well. The film's special effects are fully realized in Philips high-definition monitors.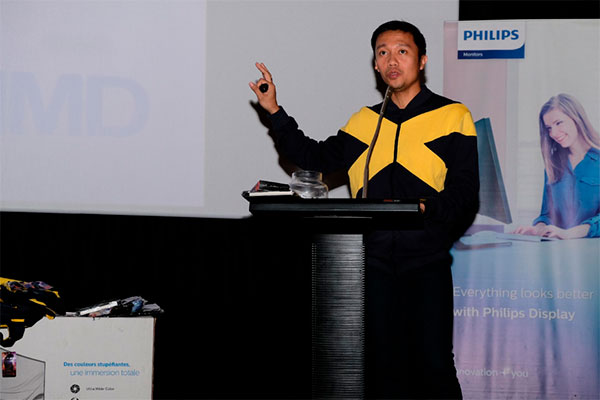 Jack Salamia, Philips Monitors Marketing Manager for the Philippines, talked about the growing partnership between Philips and Twentieth Century Fox. He then unveiled the display units, the E9 curved monitor series. The 32-inch version of the E9 was being raffled off to the media partners who attended.
About X-Men Dark Phoenix
X-Men: Dark Phoenix follows the story of the X-Men, a group of mutants with superpowers, specifically one of their members, the telepathic Jean Grey. During a mission in outer space, Jean absorbs a mysterious cosmic force that amplifies her mutant powers. Her newfound strength leads her to lose control and become an entity known as the Dark Phoenix. Her growing power posed a threat not only to the X-Men, but also to the world. Now the X-Men has to stop their friend and former teammate from unleashing chaos – but with it comes a heavy price.
X-Men: Dark Phoenix continues the story of X-Men: Days of Future Past and X-Men: Apocalypse. Written and directed by Simon Kinberg, it features an ensemble cast featuring James McAvoy, Michael Fassbender, Jennifer Lawrence, Nicholas Hoult, Tye Sheridan, Alexandra Shipp, Jessica Chastain and Sophie Turner in the titular role.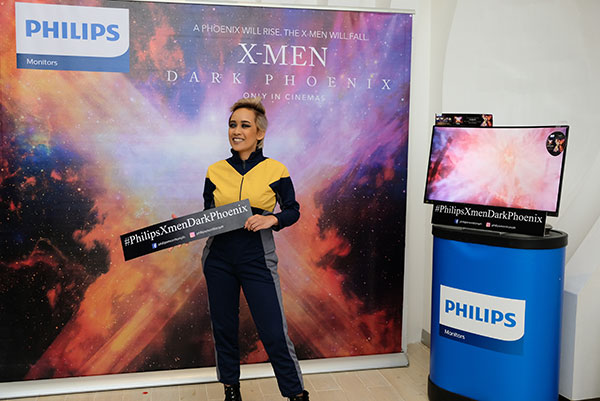 Philips Monitors Promotions
Aside from the movie screening, Philips Monitors also have nationwide cross-promotional activities for consumers. Customers who would purchase any of the participating models of monitors will receive a premium item. Such items include premium X-MEN: Dark Phoenix themed jackets, backpacks, suit shirts and collectible figurines.
| | | |
| --- | --- | --- |
| Model | Specifications | Premium items |
| BDM435OUC | 4K Ultra HD, IPS, Built-in speakers, SmartConnect | X-Men Dark Phoenix jacket |
| 328E9QQJAB | Curved, AMD Free-Sync, LowBlue mode, Built-in speakers | X-Men Dark Phoenix backpack |
| 278E9QHSB | Curved, AMD Free-Sync, LowBlue mode, VA | X-Men Dark Phoenix suit T-shirt |
| BDM3201FD | ADS-IPS, Full HD, Built-in speakers, HDMI | X-Men Dark Phoenix suit T-shirt |
| 248E9QHSB | Curved, AMD Free-Sync, LowBlue mode, Ultra-wide color | X-Men Dark Phoenix figurine |
| 243E9QHSW | VA, AMD Free-Sync, Full HD, Ultra narrow bezel | X-Men Dark Phoenix figurine |
| 243V5QHS8A | MVA, Wide viewing angle, HDMI | X-Men Dark Phoenix figurine |
Following its mantra of "Innovation and You," Philips Monitors develops displays that bring only the best viewing experience. Showcased in the premiere was the Philips 328E9QJAB, a 31.5" Curved Monitor with AMD Free-Sync and sleek, narrow bezels. Its ultra-wide display allows for comfortable viewing at any angle. It also uses advanced technology that lessens the strain it may cause the viewer's eyes, letting you extend your Sunday night movie marathons.
The 328E9QJAB is part of Philips E9 series of monitors, which is available in 24-inch, 28-inch and 31.5-inch models.
About Twentieth Century Fox
One of the world's largest producers and distributors of motion pictures, Twentieth Century Fox Film produces, acquires and distributes motion pictures throughout the world. These motion pictures are produced or acquired by the following units of Twentieth Century Fox Film: Twentieth Century Fox, Fox 2000 Pictures, Fox Searchlight Pictures, Twentieth Century Fox Animation and Fox Family.
About Philips
Philips was founded as far back as 1891 in the Netherlands, and has since engaged in more than a century of innovation and entrepreneurship.
Thanks to the company developing timeless business values, Philips has become one of the most highly recognized and trusted brands in the world today. This comes from a tradition of caring about people's needs, innovating based on ever-changing insights, and working to make a positive change in people's lives – traditions as meaningful now as they were in the company beginnings.
Philips Monitors stand for excellent picture quality, and providing innovative solutions to problems people really care about. To reflect this Philips commitment, Philips has created the slogan, "Innovation and You."
Learn more about Philips Monitors at facebook.com/philipsmonitorsph.