Last July 28, I was one of the select Cebu Bloggers who were invited to join the Spider-Man: Far From Home screening at the Director's Club Cinema in SM City Seaside Cebu. The Philips Monitor's sponsored event started with fun poses with the Spider-Man cosplayer, followed by a humble dinner served at the cinema lobby.
The leading display brand, Philips Monitors, partnered with Sony Pictures Entertainment in bringing the web-slinging superhero to the big screen here in Cebu. Select bloggers get to enjoy the continuation of Peter Parker's journey in Philips Monitors's exclusive media screening.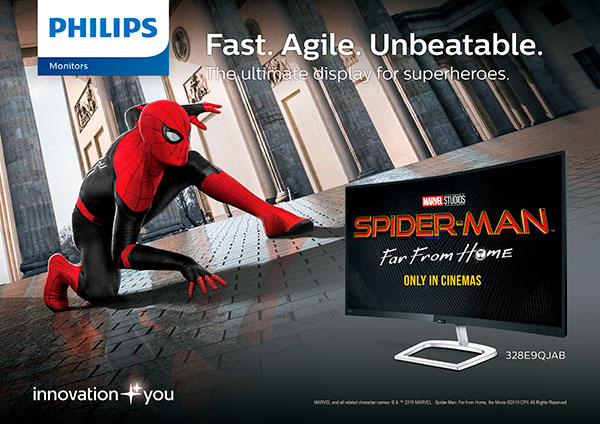 The media screening is part of the promotional partnership that marks the first-ever collaboration between the two historic brands. In the weeks ahead, fans can look forward to special collaborations, including an interactive social media campaign to be held throughout the Asia Pacific region.
From July 1 to 31, Philips will present exclusive promotional Spider-Man: Far From Home branding and imagery at in-store displays, and across digital channels and social media platforms. Customers could look forward to premium Spider-Man: Far From Home items like mini drones, travel neck pillows, mini-figurines, and more when they buy participating Philips Monitors products in select dealers and outlets.
The Return of Spider-Man on Big Screen
Spider-Man returns after a blockbuster release in 2017, continuing the adventures of Peter Parker and his teenage friends. Even though the movie has a light-hearted tone, the film still packs quite a punch with exciting action scenes and awe-inspiring special effects. A superb movie to be experienced in the cinema, Spider-Man: Far From Home is also a great movie to watch on weekend stay-ins with family, friends, and loved ones.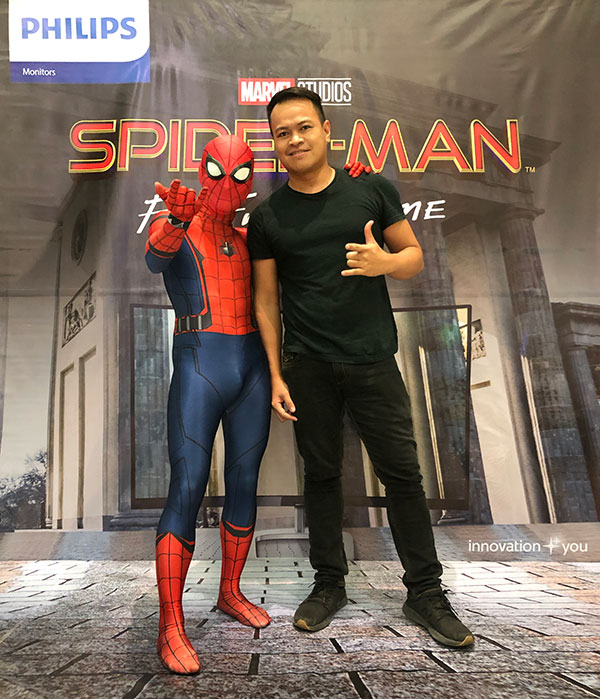 You could catch all the action specially with Philips Monitors 328E9QJAB Curved LCD Monitor with Ultra Wide-Color. Experience real immersion Philips Curved Monitors. Its 32-inch display completely captures all of Spidey's amazing maneuvers and bad-guy butt-kicking stunts. Spider-Man's flashy moves come fully alive with the monitor's vivid color imagery, giving the teenage superhero a refined look that only the best monitors could provide. Just like Spider-Man, the 328E9QJAB is fast, agile and unbeatable.
Spider-Man: Far From Home opened in theaters on July 3, 2019 worldwide.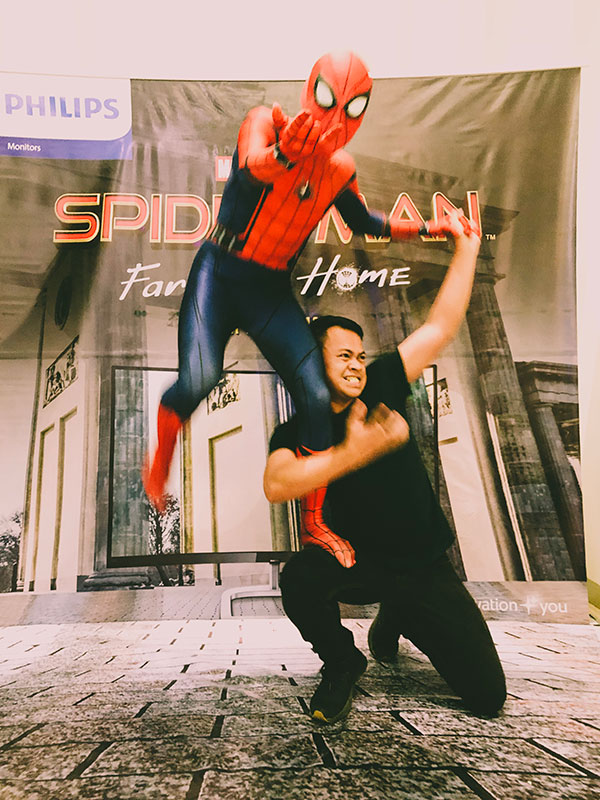 About Philips Monitors 328E9QJAB Curved LCD Monitor
Get the best in curved monitors with Philips monitors 328E9QJAB Curved LCD Monitor. Sporting a full HD display for its whole 32" screen, the 328E9QJAB offers a very immersive experience for both gaming and watching movies. An ultra wide color range gives the most accurate representation of colors in display monitors. Its LowBlue Mode and FlickerFree features protects your eyes from strain, allowing for a healthier entertainment lifestyle.
Shoppers who would purchase participating Philips Monitors products within the time period of July 1 to 31 will be eligible for the promotion. The collectibles for this promotion include the following items:
Spider-Man Far From Home Mini Drone
Spider-Man Far From Home Location Device
Spider-Man Far From Home Travel Neck Pillow
Spider-Man Far From Home Luggage Tag
Spider-Man Passport Cover
Spider-Man Mini Figurine
For more information, see the Philips Monitors Facebook page.
About Spider-Man: Far From Home
Tom Holland reprises his role as The Amazing Spider-Man in the Marvel Cinematic Universe's most recent film. Directed by Jon Watts and written by Chris McKenna and Erik Sommers, and starring Samuel L. Jackson, Zendaya, Cobie Smulders, Jon Favreau, JB Smoove, Jacob; Batalon, Martin Starr, with Marisa Tomei and Jake Gyllenhaal, the movie follows Peter Parker as he goes on a school trip with his friends on Europe.
Unfortunately, superheroes can't go on vacations, and trouble follows Peter throughout the continent. As elemental threats from another dimension appeared to sow chaos, Spider-Man gets recruited by both Nick Fury and; Mysterio ;for a rollercoaster ride of a field trip.
About Sony Pictures Entertainment
Sony Pictures Entertainment (SPE) is a subsidiary of Tokyo-based Sony Corporation. SPE's global operations encompass motion picture production, acquisition, and distribution; television production, acquisition, and distribution; television networks; digital content creation and distribution; operation of studio facilities; and development of new entertainment products, services and technologies.
SPE's Motion Picture Group production organizations include Columbia Pictures, Screen Gems, TriStar Pictures, Sony Pictures Animation, Stage 6 Films, AFFIRM Films, and Sony Pictures Classics.
For additional information, visit Sony Pictures Entertainment corporate website.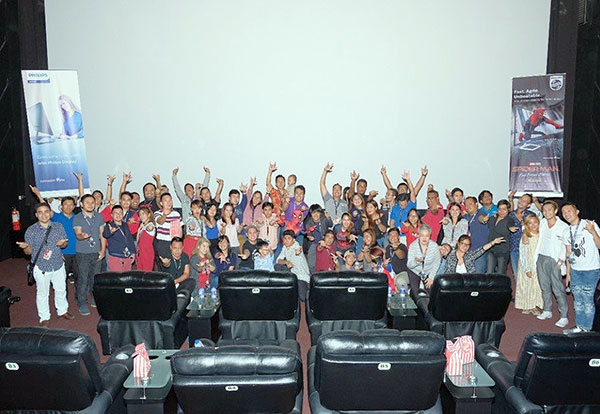 About Philips Monitors
Philips was founded as far back as 1891 in the Netherlands, and has since engaged in more than a century of innovation and entrepreneurship.
Thanks to the company developing timeless business values, Philips has become one of the most highly recognized and trusted brands in the world today. This comes from a tradition of caring about people's needs, innovating based on ever-changing insights, and working to make a positive change in people's lives – traditions as meaningful now as they were in the company's beginnings.
Philips Monitors stand for excellent picture quality and providing innovative solutions to problems people really care about. To reflect this Philips commitment, Philips has created the slogan: 'Innovation and You'.
Learn more about Philips Monitors at Facebook.com/philipsmonitorsph.