Singapore is a cosmopolitan island city-state in the region of South East Asia. It is widely considered as one of the most renowned cities in the world. Aside from being a major economic and commercial hub, the city-state is also a booming tourist destination with a range of fun attractions, historical landmarks, delectable local cuisine, and cultural institutions.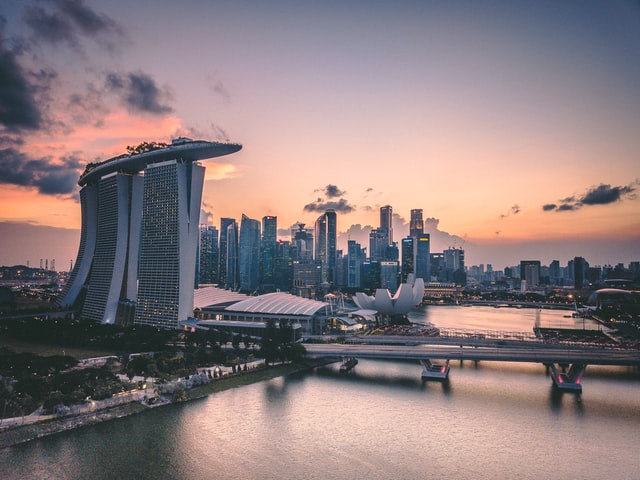 Despite of being geographically small, Singapore has a rich and colorful history that transpired due to its diverse culture and heritage. This is why the city has an array of museums and galleries that help share the city's colorful past and promote amazing art. If you want to take a break from all the eating, shopping, and sightseeing, one of the fun activities you can do is to go museum hopping in Singapore.
Top Singapore Museums You Shouldn't Miss
Unsure of where to start? Do not fret; we've curated a list of the top museums in Singapore you should definitely visit during your trip. This selection includes everything from traditional cultural-centric museums and art galleries to institutions with rare and obscure collections. 
Note that the majority of the museums on this list do not allow visitors to bring large bags, backpacks, and luggage inside. Instead, store your items at a luggage locker in the city.
Located in the Civic District in downtown Singapore, housed within the former City Hall and Supreme Court building, the National Gallery Singapore is one of the most significant art institutions in the city. With a permanent collection consisting of nearly 10,000 pieces of artwork, the museum has the biggest permanent collection of Singaporean and Southeast Asian modern art in the region.
Some of the highlights at the National Gallery Singapore include the works of local artists such as Liu Kang, Cheong Soo Pieng, and Georgette Chen, all of whom are considered pioneers of the Nanyang art style.
If you are looking to get in-depth knowledge about Singapore's history, you should definitely make a stop at the oldest and biggest museum in the city – the National Museum of Singapore.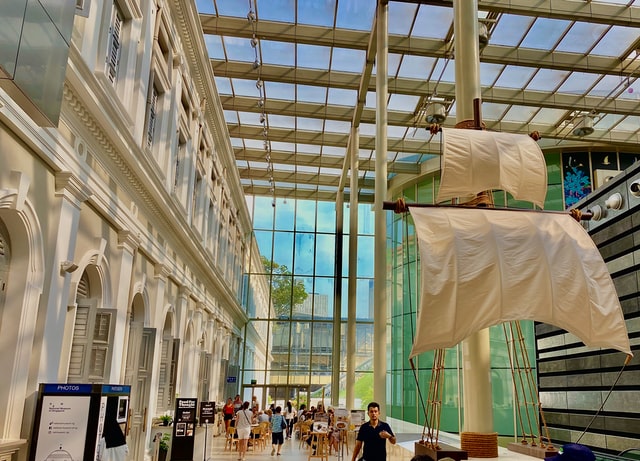 Housed in a colonial-style building, the museum was founded in 1887 and is dedicated to tracing the country's development from being a British colony to the independent, powerhouse nation that it is today. Some key exhibitions and galleries include the Modern Colony Exhibit and the Singapore History Gallery.
One of the most acclaimed national museums in Singapore, the Asian Civilisations Museum (ACM) is an interesting way to learn about the various cultural influences that make Singapore what it is today. Situated on the banks of the Singapore River, ACM has 11 galleries where visitors can view over 1000 artifacts from different cultures, such as West Asian, Southeast Asian, Islamic, and Chinese.
Housed inside a restored 19th century Catholic school for boys along Bras Basah Road, the Singapore Art Museum (SAM) is one of the best places in the city for viewing contemporary art. Opened in 1996, the museum's collection focuses on modern art from Singaporean and Southeast Asian artists but also covering art from other Asian regions such as Korea, Japan, and China. SAM's collection spans various disciplines such as photography, sculpture, paintings, and videos.
One of the most visited cultural institutions in Singapore, the Lee Kong Chian Natural History Museum is dedicated to exploring environmental issues, biodiversity, and scientific research in Singapore and Southeast Asia.
The museum has seven stories featuring a gallery separated into 15 zones as well as zoological and botany collections that contain over a million specimens from the region. Additionally, the facility also hosts a range of educational programs and workshops in various fields such as ecology, marine biology, and conservation.
It would be hard to miss the lotus-shaped building located within the Marina Bay Sands complex that houses one of Singapore's most unique and cutting-edge museums – the ArtScience Museum. Bringing together art and science, the facility is known for its acclaimed touring exhibitions in partnership with a range of world-class art institutions – from Smithsonian Institute to DreamWorks Animation.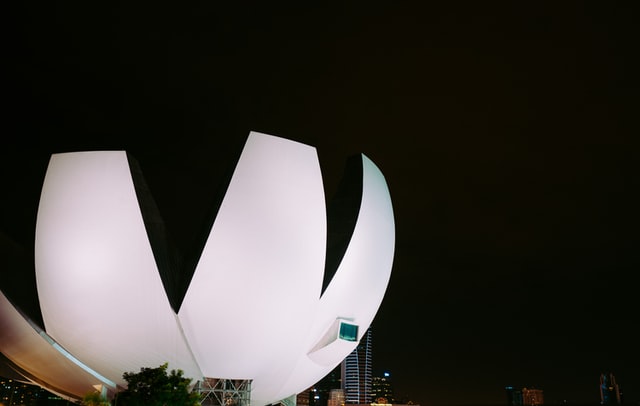 ArtScience Museum also has a permanent exhibition called FutureWorld: The Intersection of Art and Science, where visitors get to go on an interactive journey of digital and multimedia art.
If you want to travel back in time and relive your childhood, then you should definitely visit the MINT (Moment of Imagination and Nostalgia with Toys) Museum of Toys. Located a few steps away from the iconic Raffles Hotel, MINT is a purpose-built museum that boasts a private toy collection of over 50,000 pieces owned by local engineer Chang Yang Fa. These toys and items date as far back as 1840 and were curated from 40 different countries, ranging from Japan to Bulgaria.
The sister facility of the Asian Civilisations Museum, Peranakan Museum is devoted to the unique Peranakan culture, which has been around for hundreds of years and resulted in the intermarrying of Chinese and Malay communities. The museum aims to share and highlight the Peranakan culture, history and art through its exhibitions.
The permanent collection includes over 1200 Peranakan artifacts, including porcelain, jewelry, silver, textiles, and religious relics. Additionally, guests can also learn more about the culture's traditions and practices through the museum's interactive multimedia exhibits.
Stamps are not usually the first thing that comes to mind when it comes to museum displays but you might change your mind after visiting the Singapore Philatelic Museum. This quirky and eccentric museum, which is located inside a 1908 building, is a must-visit for both stamp enthusiasts and non-collectors.
The Singapore Philatelic Museum has a massive collection of local and international stamps (and other related material) that date back from the 1830s until present day. Additionally, the museum regularly hosts educational programs and events where visitors can learn about Singapore's heritage through philately.
The Singapore branch of the original museum in the German city of Essen, the Red Dot Design Museum is dedicated to presenting the latest works in the field of contemporary and industrial design, all of which have been awarded the coveted Red Dot Design Award. Located in the famous Marina Bay district, the museum's collection includes works from Red Dot recipients such as Nur Faranismah Binte Rusni and Jonathan Saphiro Salim.