The Caxton FXcurrency card is accepted at over 31 million outlets and ATMs worldwide – just look for the Visa sign. That opens up a whole planet of restaurants for you to dine at, safe in the knowledge that paying won't be an issue.
Furthermore, while selected eateries may add their own charges for credit card payments there are no hidden charges for using the currency card. Now it's just a case of getting some food and drink themed travel inspiration.
Tokyo loves its food. The Japanese capital has more than 80,000 restaurants and is one of the world's hotspots for Michelin starred establishments. The best known dish export from Japan is sushi, but nowhere else in the world does sushi quite like its homeland.
One of Tokyo's highest regarded sushi establishments is Sushi Shin in Nishi-Azabu, where the seafood is masterfully prepared and presented and can be accompanied by one of the restaurant's rare selection of sakes. Yakitori – grilled, skewered chicken – is another Japanese speciality. Toritama is said to have the best yakitori in the capital and, combined with friendly staff, this is a selling point that makes the restaurant a must visit.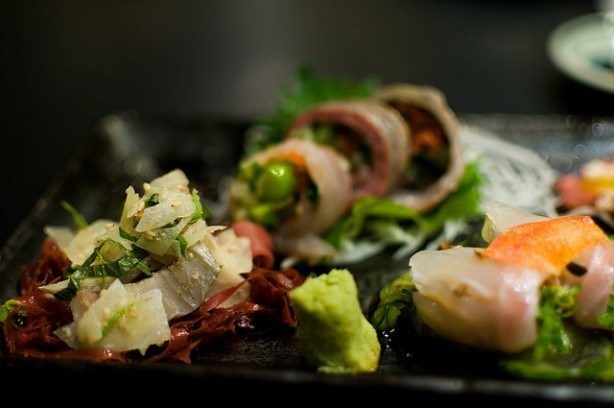 There is something romantic about Katz's Delicatessen in Manhattan's Lower East Side and it has nothing to do with that scene in When Harry Met Sally… that happened to be filmed there. It's that the sit-in deli sums up all that we love about New York City.
"It would not have been possible for Katz's Delicatessen to survive three depressions, numerous recessions and two World Wars if we weren't the best in NYC" is the opening gambit on the deli's website, channeling the confidence and resilience that the city is known for. But Katz's is known for much more than its spirit – it's those pastrami sandwiches and hot dogs that have been driving the traffic through its doors since 1888.
For a taste of another all-American dish done to perfection, try the Corner Bistro in the West Village. Quality over quantity is the order of the day here – a relatively small menu with relatively small prices presents a selection of burgers with a big reputation.
While New York's menus excel in simplicity, many Parisian chefs lean towards complexity – fusing a spectacular array of ingredients to serve up tasty works of art in the French capital. Once again merely scratching the surface of a big city, take the Brasserie de l'Ile St-Louis as an example of an eatery that thinks outside the box.
The brasserie claims that vegetables are centre stage here and that is evident on the menu, with entries such as "Potatoes, Lemon & Tomatoes" with a footnote of "braised, roasted guinea fowl supreme". At Guy Martin's Le Grand Véfour on Rue de Beaujolais the menu descriptions will have you salivating – how about roasted lamb filet, eggplants and fresh goats cheese nougat seasoned with grilled pistachio nuts and piquillos?
Lots of difficult decisions – Which city to visit? Which restaurant to dine in? Which dish to eat? At least, thankfully, the choice of travel money card is an easy one to make.