We took our phones out from their shelters, connected to the WiFi, opened our respective Facebook apps, and started broadcasting the event via Facebook live. With the 100 Mbps internet speed, the 25 participants of Cebu Food Crawl 2016 simultaneously aired live videos from Cebu Marriott without interruption. The organizers even promised additional bandwidth to desaturate the data demand.
Upon entering Gumamela function room, everybody noticed the delectable centerpiece of healthy sweets. The carrot cake slices and the whisky tumblers half-filled with banana chips, sweetened nuts, and yogurt were slavering.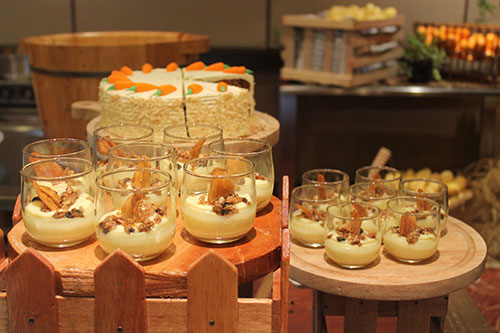 At one corner were fresh picks. Crates of carrots, mangoes, pineapples, oranges, and watermelons were displayed as if they perform specific purpose for that day's activity.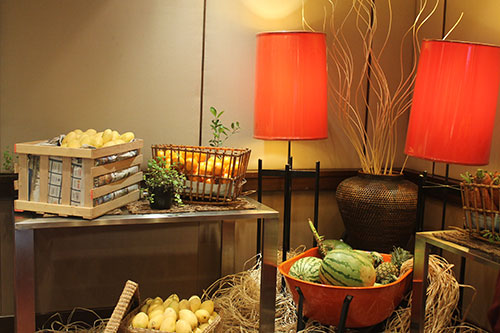 We also noticed the makeshift smoothie bar set up at one side of the room. Each table has one blender, a set of sherry and lowball glasses, saucers, cutting board, and other utensils.
Healthy Meetings at Cebu Marriott
The curious commotion came to a halt when Ivan officially opened the event.
The gathering started with the launch of Cebu Marriott's healthy meetings. For a minimum of 10 persons in a group, your team can enjoy the featured healthy snacks or meals plus an exclusive board room for your close-door meetings.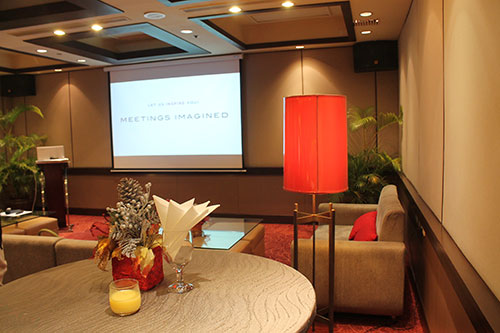 The board room also comes with all the basic meeting necessities, such as high-speed internet access, complimentary pads and pens, and free use of LCD TV for audio-visual presentations.
The Smoothie Challenge
The second part of the event was a smoothie challenge. The Cebu Food Crawl attendees were divided into five groups. And then, each group was tasked to create their own version of smoothie. To enthuse additional excitement, Cebu Marriott promised to award the creators of the winning masterpiece with a token that is hard to resist.
But before we were allowed to position behind the smoothie bar and start our fruit blend, Marriott showed us the basics. We were taught on how to properly estimate the ratio and proportion of the ingredients and the techniques to make a suave blend.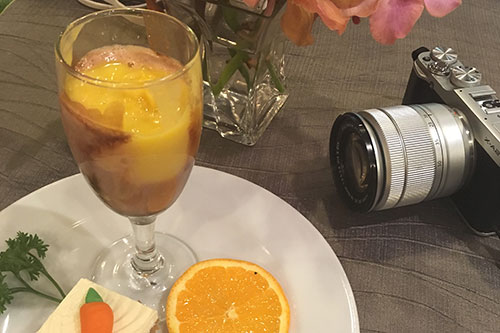 The function room turned into arena when the game time started ticking. Since everything in the room were at our disposal, everyone had all eyes to the fresh picks.
My team did not win but we were able to craft an interesting layered smoothie.
Contact Cebu Marriott
For your gathering venue need, you may reach Cebu Marriott thought the following contact infos.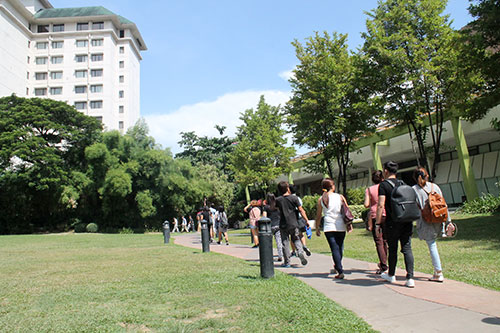 Address: Cardinal Rosales Ave., Cebu Business Park, Cebu City 6000
Telephone: (032) 411-5800
Email: mhrs.cebph.sales@marriotthotels.com
Website: www.marriott.com/cebu
Facebook: /CebuMarriott
Twitter: @CebuMarriott
Instagram: @CebuMarriott
Online hotel booking: www.Agoda.com/CebuMarriott