Weekday routines could be grueling. Working with difficult individuals, bumping to some annoying strangers, and getting stuck in an unrelenting gridlock strained me to my limits. That is why, I love weekends. I can go to random getaways around the province to flush out toxic stress. Returning to work refreshed increases both my productivity and tolerance to pressure.
But sometimes, travel could be equally stressful, especially when the weather and traffic conditions are not that cooperative. Hence, instead of going out of town, I spent one of my weekends within the city boundaries—in a place where the ambiance is close to that of nature.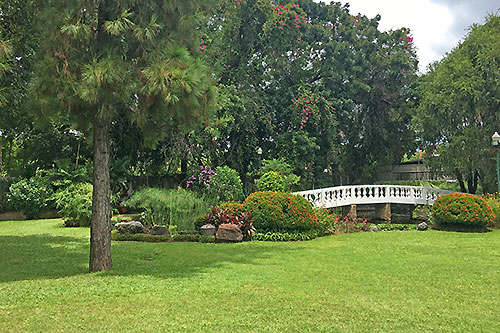 Fortunately, I found Montebello Villa hotel smack in the city. It emanates a rustic feel despite being situated at the city center.
Montebello Villa Hotel Harnesses Natural Beauty
The hotel facade is cloaked with brick, Catalan-inspired claddings and arches. Flowering hedges crawl across the pillars. These make a stunning backdrop of the multi-tiered ring fountain fronting it.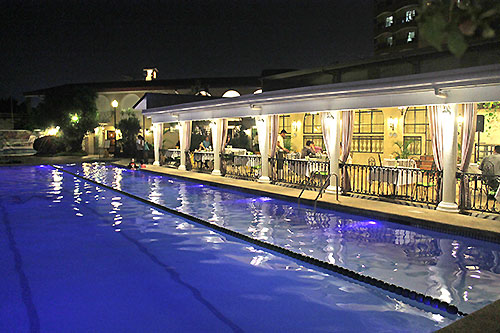 Two-level structures and bungalows were standing firmly around the sprawling four-hectare compound. The well-landscaped gardens and lawns act like accolades to the Hispanic edifices and native furnishings. The modern lap pool and cabanas show an exquisite contrast of the semi-classical edifices on its surroundings.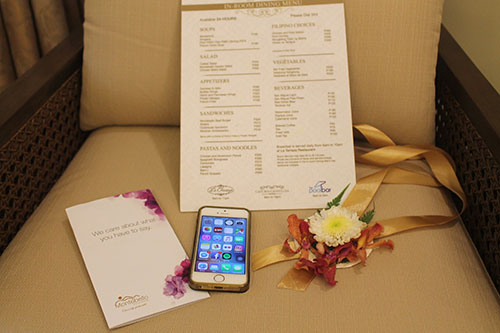 Moreover, the al fresco reception works with sustainability and class. Montebello does not need to spend a lot on energy resources to ventilate the massive, high-ceilinged chamber.
Restaurants are positioned outdoors as well. This kind of setup harnesses the natural resources for adornments and ventilation.
Checking in at Cebu's Only Garden Hotel
Every guest at Montebello is treated like a VIP.
A customer service personnel facilitated my check in, which made it smooth and fast. I was escorted to my room. That was to make sure that every ensuite facilities and amenities are working fine.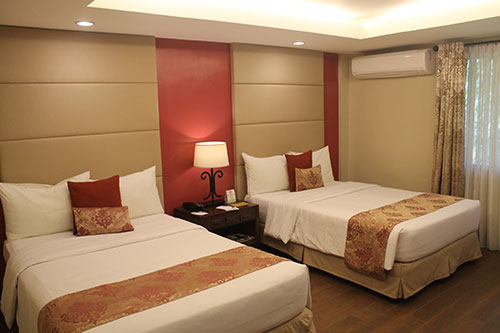 I got a twin-bedded deluxe room. Each bed is full-sized with comfortable sleeping sheets. It can actually fit 4 adults. But they market it only for 2 adults and 2 children.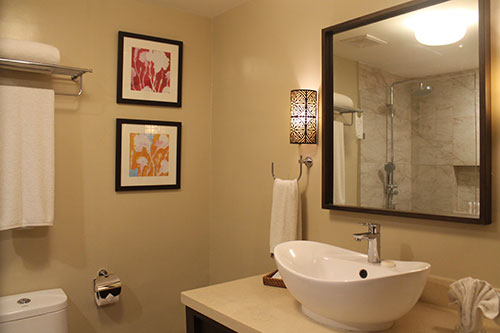 Also included in my room are working table, huge dresser, fully-stocked minibar, ensuite toilet and bath with complete toiletries, well-functioning A/C, 32-inch TV with international channels, tea and coffee maker, reliable safe, and a chic garden view.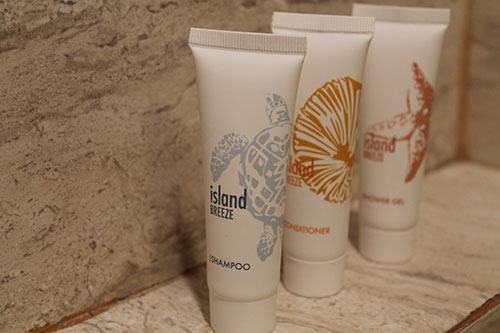 Inside the Hotel Premises
Montebello Villa Hotel features two nice pools. The lap pool seats in front of La Terraza, the hotel's flagship restaurant. It is fenced with metal divisions at one side and adorned with elegant cabanas on the other. A smaller one is situated near the array of the famed garden suites.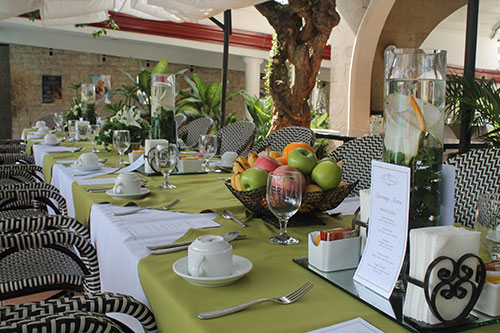 The lawn and the gardens are well-landscaped and well-maintained. Though the hedges are not cut to perfect geometry—they are trimmed to look naturally blossomed—which make them appear unaltered.
An artificial lagoon hovered with a mini Venetian-looking footbridge is settled at one corner. Though man-made, the lagoon looks as if it was there before the resort was erected. Lotus pods float on the surface. The bank is well vegetated and the water on it sustains the living swimmers.
Hotel Facilities and Amenities.
Aside from the complete room amenities, Montebello Villa Hotel offers a lot of complimentary gimmicks for the guests. The gym was put up for their health conscious guests to keep in shape. Of course, the two swimming pools are available to beat the sun heat.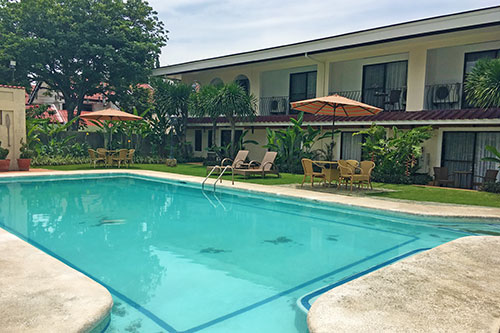 Yoga by the Garden is also a regular offering every Sunday morning.
La Terraza Restaurant
La Terraza is Montebello's flagship restaurant. It serves a variety of international cuisines. Located at the hotels poolside, the restaurant offers a one-of-a-kind al fresco dining experience.
The in-house bar, on the other hand, offers fine selections of drinks, cocktails, and juices.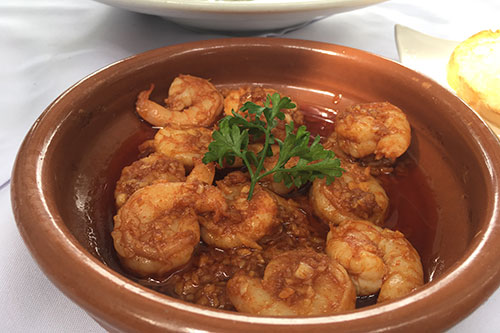 My outward favorites are gambas al ajillo and lengua steak. The interesting presentation of fried tilapia made me pick a piece even though I personally don't like tilapia.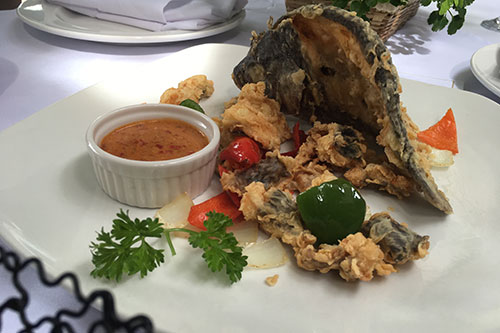 Live bands grace at La Terraza during Wednesdays to Saturdays from 06:30PM to 09:30PM.
Exclusive Deals for BPO and Government Employees and Teachers
BPO and government employees as well as teachers can enjoy a buffet breakfast from 06AM to 10AM at La Terraza Restaurant for only ₱299 per head. If you want to include a day use of the swimming pool, all you need to pay is ₱500 per person.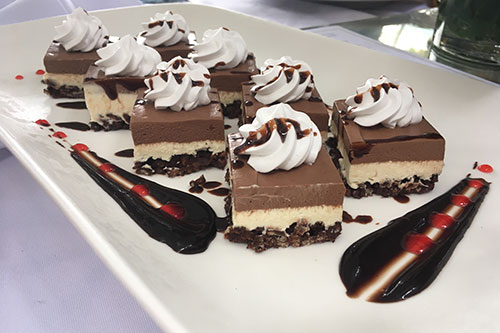 Make sure you bring with you your ID to avail the promotion.
Contact Montebello Villa Hotel
Address: Banilad Cebu City (back of Gaisano Country Mall)
Email: info@montebellovillahotel.com
Telephone: +63 (032) 2313 681
Website: www.MontebelloVillaHotel.com
Facebook: @MontebelloVillaHotel
Online booking: www.Agoda.com/MontebelloVillaHotel