Oysters, shrimps, and pork sausages are mainstays – that was the only info I have about Creole cooking. I never tried one either, and was never curious. Aside from being rare in the Philippines, only few restaurants specialize such cuisine – most of them are too pricey.
Creole traces back to Louisiana, more particularly in Big Easy or New Orleans. You may think of haunted houses, vampire movies, all-night parties, and the Mardi Gras.
My idea about New Orleans though is obscure, and tainted mostly with fiction. I must admit, the lowdown I have about the Big Easy is almost next to nothing.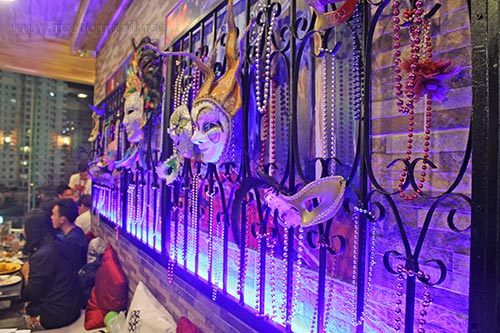 When I got an invite from Zomato to join their first foodie meet up at Murray's New Orleans, I immediately gave my nod. My tastebuds suddenly crave for French, Spanish, Amerindian, German, Italian, West African, and Irish food fusion.
Murray's New Orleans, serving Creole specialties, is perched at Ayala Center Cebu's new wing, a location that is almost unknown. Its rustic interior sets a stunning contrast with the modern dining sets. The old-fashioned iron railings, the carnival masks, the brick accents, and the shutter window paintings asserts the diner's theme.
After the meet-and-greet with the other foodie participants and some introductions from Zomato and from our host restaurant, Murray's New Orleans, we had feast.
Murray's New Orleans Cebu Starters
For starters, we were served with:
Baked four cheese [₱385 per serving] – baked oysters in white cheddar, cream cheese, Parmesan, mozzarella, and garlic, garnished with a lemon slice;
Dirty shrimps and spicy garlic [₱345 per serving] – thin crust pizza topped with dressed shrimps and spicy garlic;
Oyster in a half shell [₱295 per serving] – Fresh, chilled oysters served with house cocktail sauce and grilled lemon slices; and
BBQ chili and chicken nachos [₱295 per serving] – Nachos in cheese-based sauce, barbecue sauce, grilled chicken, mango salsa, and sour cream.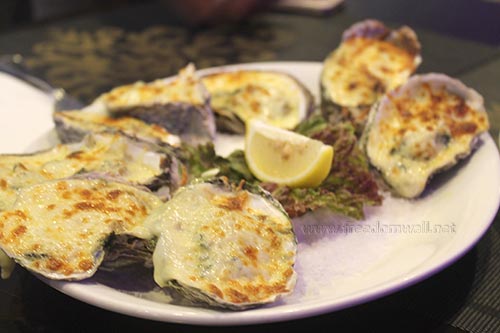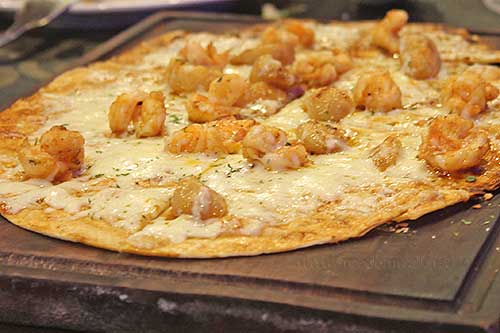 Among the starters, I highly recommend oyster in a half shell. A plate of chilled oyster seasoned with a lemon twist and salt gave a really comforting taste and freshness. I never expected that they will serve fresh seafood in the later time of the day. The house cocktail sauce, however, makes an odd pair. I would suggest a vinaigrette or lemon with ground garlic and spices as dip, rather than a sweet, tomato-based sauce. But this is a matter of preference though.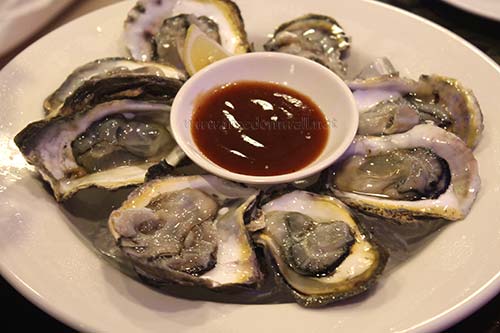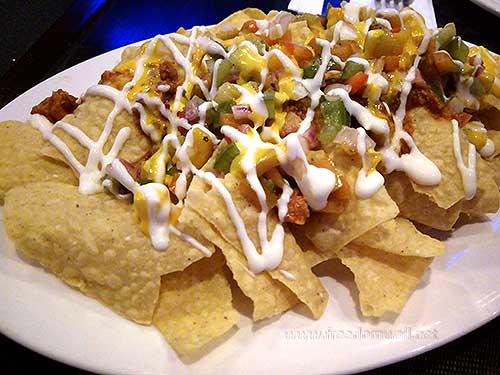 The Main Entrées
The main entrée started with the center of Creole cooking, the Jambalaya. Murray's New Orleans has two versions of it but we only tried the Everglades Seafood Jambalaya along with other yummy treats.
Everglades seafood jambalaya [₱395 per serving] – Creole rice with holy trinity, a mirepoix of bell pepper, onions, and celery, okra, andouille sausages, calamari, shrimps, fish fillet, and jambalaya spices.
Chicken fried steak [₱349 per serving] – Seasoned fried chicken fillet with special mashed potato topped with country white gravy and skillet corn, and veggie sides.
New Orleans famous baby back ribs [₱549 for half or ₱,098 for full serving]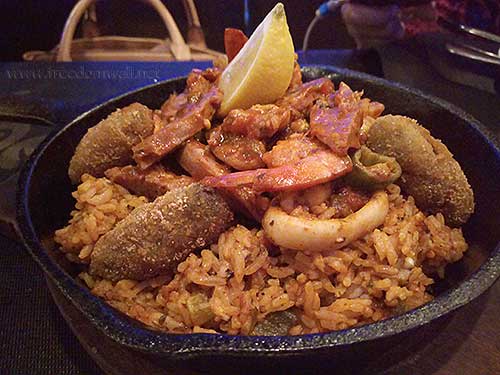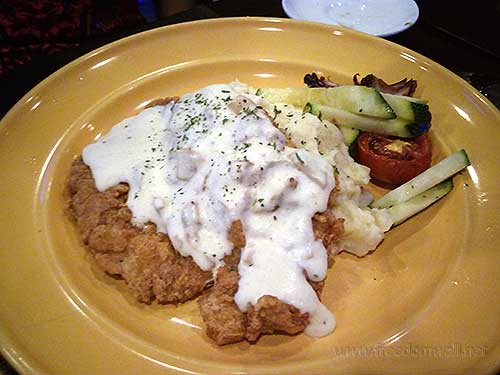 Desserts and Sweets
The authentic Creole meal won't be complete without the sweets. That day, New Orleans serves us two of their specialties.
Murray's old recipe mud pie [₱215 per slice] – A chocolate walnut-layered cake topped with warm caramel, melted marshmallows, ice cream, and dark chocolate ganache
New York blueberry cheesecake [₱215 per serving] – Brown butter graham with light cream cheese filling topped with blueberry jam.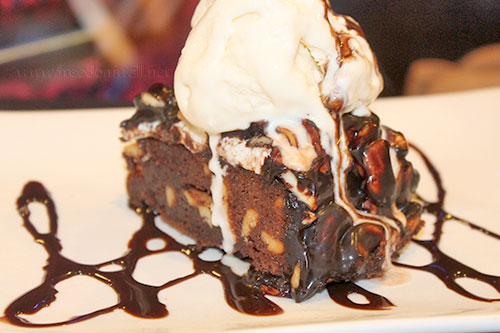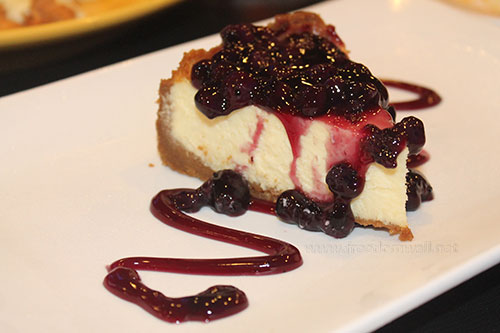 Tipsy and Refreshed with Jumbo Shakes
The refreshers don't disappoint too. They mango and pineapple smoothies in jumbo sizes. Pretty good for peer sharing. Some are alcohol based too – you are probably thinking how cocktail shakes taste like? The jumbo size is id definitely enough to make non-drinkers tipsy after the meal.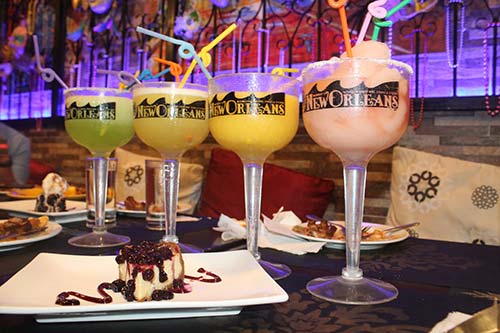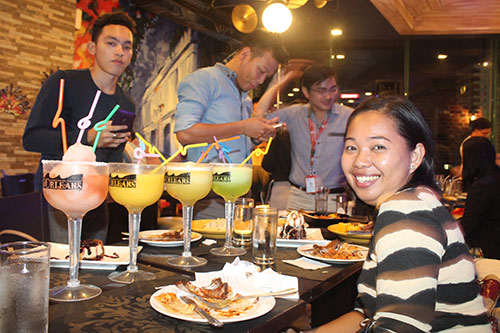 It was my first time to join a Zomato meet up and I really enjoyed it. The food and the company brings more fun to the event.
 Murray's New Orleans Cebu Contacts
Address: 4/F, Roof deck Wing, Ayala Center Cebu
Contact #: +63 32 410 2676 | +63 977 194 3304
Facebook: New Orleans Cebu