Around the later week of December 2014, I checked Siquijor before going home to spend the New Year with my family. When I am about to board a Dumaguete-bound ferry, the coast guard halted all sea-based trips – a pesky storm visited the Philippine islands again. Uh! That was a major buzzkill!
I tried to eavesdrop on local travelers' conversations, hoping for possible runaway options, however, I heard it was too risky. Both the pump boat operator and the passengers may face fines if caught.
So, I booked a room at the closest hostel and stayed for night.
The following day, the weather bureau announced that sailing was still not possible and the storm had intensified.
Bored with the monotony of my current accommodation, I looked for better options at Agoda. Then I found, Tori's Backpackers Paradise.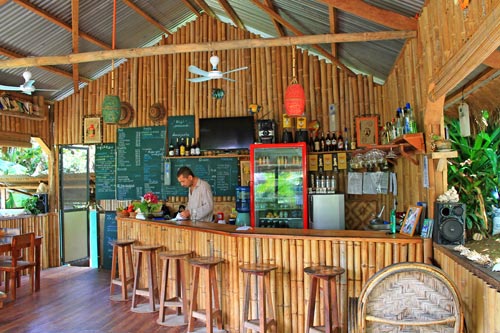 With less than ₱500, I was able to get a double room with en-suite bathroom, a queen-size bed, a working table, and a fairly great outdoor greens. Wifi is free, however, it was only available at the restaurant/reception area.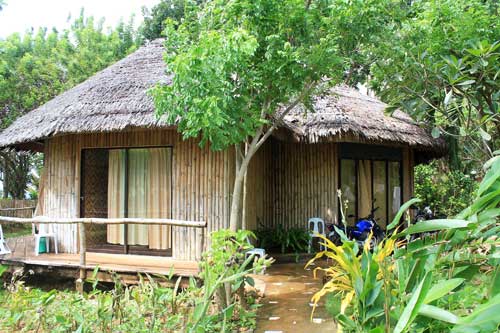 The bathroom, by the way, was only separated with a shoulder-level curtain and you may find it embarrassing if you are staying with (just) a friend. I did not mind it though – no one will peek at me anyway.
Since the walls were just made of layers of weaved bamboo sheets, the conversations and/or noise from the neighboring rooms were very clear. Good thing that everybody remained quiet at bedtime.
They have great food selections at the restaurant. You must try their chicken tinola.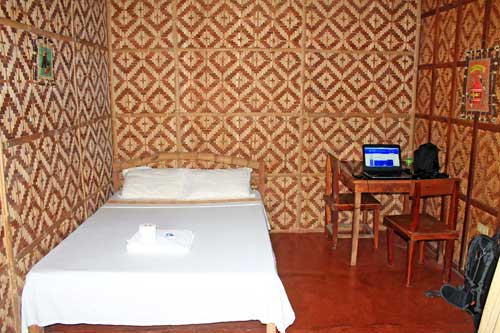 Outside my room was a narrow hallway/walkway where I spent most of my time, allowing the breeze to kiss me (yeah, since I don't have any companion). And not too distant is a small strip of white beach.
When the storm calmed, I strolled the beach area and walked further left. I found the long strip of Tubod Beach, just in front of Coco Grove Beach Resort, Siquijor's most popular luxury resort.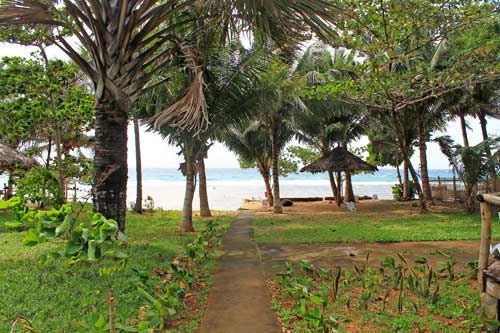 With high hopes on getting a return trip, I returned to Siquijor town proper after a day and night of stay in Tori's. It was short but quite noteworthy.
Tori's Backpackers Paradise: