Liverpool has always been a hive of fun. The city is not with mass appeal. Whether you want healthy food or popular culture, Liverpool is the place for you. It has been heralded as the birthplace of pop in the UK. Little wonder too. The Mersey Beats scene was incredibly popular in the 1960s. This spawned a wave of amazing bands; the Beatles being one of these bands. Who doesn't love the Beatles? Liverpool is also home to two of the UK's best football clubs; Everton and Liverpool. Whether are blue or red, you can enjoy the cities sports. If sports and music are not your thing, you will be spoilt for choice at the sheer amount of arts, culture and history. These are prevalent within the Albert Dock.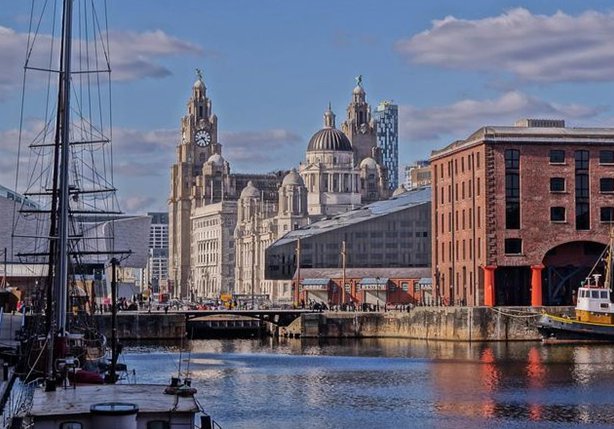 If you have not been to Liverpool, you are missing out. In short, it is one of the best cities within the UK. Don't believe me? You need to read on.
What to Do
Liverpool is not without its attractions. You can see a wide range of things in this city. You can take a small walk around the Albert Dock. Enjoy the plethora of cafes, souvenir shops and museums that are surrounded in the area. You can see a mirage of history come to life. Open top tour buses are a prominent feature in British tourist city. Liverpool is no different. If you cannot decide what you want to see first, take an open top tour bus and see it all.
Shopping in Liverpool is exceptional. The main shopping area is within Liverpool One. This boasts a lot of high street favourites, as well as some independent boutiques. For those that love the idea of high couture, there is Vivienne Westwood located within the city too.
What to See
There are some fantastic things to see within the city boundaries. There is a small China Town boasting exquisite oriental cuisine and shops. You cannot miss the entrance to Liverpool's Chinatown; the 10 foot oriental designed gate allows you to seek out the city. It is slightly out of the city confines, but is well worth a visit.
The Cavern Club is a popular must-see attraction for all. The Cavern Club is often heralded as the birthplace of popular culture. You can see up close and personal where the Beatles once played. The Cavern Club is bursting at the seams even at lunch time. It is a busy, noisy place to be. An absolute must for music purveyors.
Best Time to Visit
The summer is the best time to visit the city. If you want to experience high culture, then you will be spoiled for choice during July to September. This is high season, and while the weather cannot be guaranteed, the fun times can be.
Festivals and Events
During the month of August, there a vast amount of festivals and events within Liverpool city centre. You can visit the Liverpool International Music Festival within the month of August. This is an excellent opportunity to hear music from all around the world. Liverpool Biennial 2014 is a must for those who are keen to seek out the delights of contemporary art. Steve Levine's Assembly Point Sessions is another summer festival music treat. In 2014, the Charlatans and Boy George performed. These music events in Liverpool are nothing short of fantastic.
Museums and Art
Liverpool, like any city, has a rich history. This means that you can see a wide range of high culture affairs within the city itself. The Maritime Museum on the Albert Dock depicts the history of the Navy. Liverpool was once an integral part of the naval trade within the UK. For a more sombre look at history, you can also visit the National Slavery Exhibition. This details, quite graphically, the tragic history of the slave trade. Liverpool Dock played a huge part in this sad time in history. However, it is a must see. Do be prepared and take tissues with you. The stories that are told are upsetting.
The Beatles Museum is a must for any fans of the amazing UK band. It details their amazing history and has some fantastic memorabilia and artefacts. Do be prepared to queue for a while. This museum is vastly popular with tourists the world over.
Places to Stay
Liverpool is home to some of the most brilliant hotels. For those on a budget, you can seek out hostels and budget chain hotels. For those that want a little lap of luxury, you can experience the city from CityBase Apartments. You can also seek out some of the more independent, boutique hotels and bed and breakfasts that Liverpool has to offer. In short, irrespective of your budget, you will find an amazing place to stay within Liverpool. Whether you are going away with the girls or in a couple, you will find suitable accommodation within Liverpool.
Food and Drink
Dining in Liverpool is something of a gastro-treat. You will be spoilt for choice in Liverpool. There are some truly fantastic eateries. Of course, they are available to suit all budgets.
Yukti is a firm favourite for those like to dine in the epitome of style and class. This fusion restaurant is home to some of the best Indian cuisine that you will ever eat. It is bathed in a neon purple glow and looks seriously urban. It's funky, cool, and the food is divine.
Neon Jamon is something of a secret with Liverpudlians. This tiny cafe style Spanish restaurant is hidden in the depths of the city. If you happen to stumble across it, you will be in for a treat. The cafe style eatery is not entirely fancy. It serves good, Spanish tapas at a great price. Good, quality food is the name of the game at Neon Jamon.
Gourmet Coffee is another firm favourite. If you are something of a budget traveller, you will be pleased to know that lunch will only cost between £2 and £9. You can sit outside the grand building; sipping coffee and watching the world go by. It is a must.
You are sure to have an amazing time in Liverpool. Don't miss out.