How true that, in addition to Globe, PLDT's Smart and Sun Cellular, and Bayan Telecommunications, Vodafone will be powering our mobile devices soon? Will CDMA Networks be expanded? BayanTel is the only Philippine provider that offers CDMA under its license agreement with Verizon Wireless.
The world's second largest telcommunication company (after China Mobile) in terms of the number of subscribers (estimated to be at 333 Million) is gearing up for a launch in the Philippines. Though no official announcement has been made, but it is not a sin to anticipate.


"Vodafone Philippines" has already secured its username or page on top social sharing sites such Twitter, Youtube and Facebook. It is important for the company to maintain their username structure. In twitter for example, Vodaphone's UK account is @VodafoneUK while Italy has @VodafoneIT. So more likely, the @VodafonePH account is official for "Vodafone Philippines". I have no idea what happened why Vodafone Germany's username is of different format (@Vodafone_de), but I am sure that Vodafone is setting their Philippine accounts this early so that they'll be the first to register the said username.
Another reason to partly believe is that, Vodafone has already setup their Philippine domain (vodafone.com.ph) and the domain's nameserver (NS) is pointed to Vodafone official nameservers (ns1.dc-ratingen.de and ns2.dc-ratingen.de) which is also used by Vodafone Information Systems GmbH website (vodafone.de), a Vodafone subsidiary based in Germany. The registrant is Vodafone Group PLC. No website has been setup as of this writing.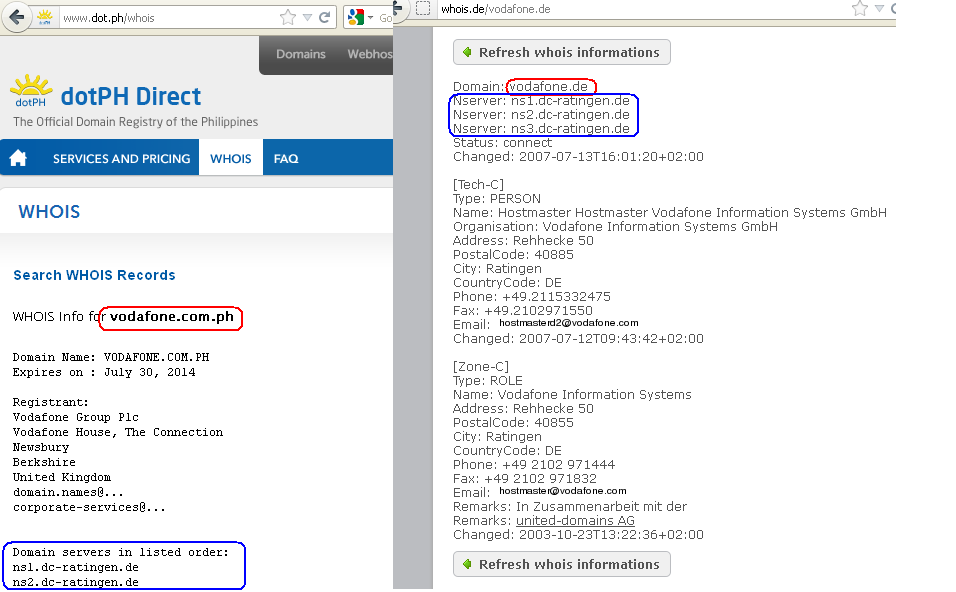 Vodafone Group PLC also registered vodafone.ph but is parked on domains.ph nameservers.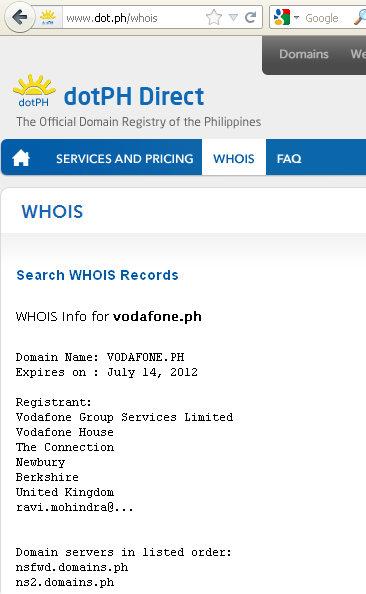 Currently, Vodafone has established physical presence in over 30 countries worldwide and has an existing partnership with 40 other telcos. Vodafone's listed partner in the Philippines is Smart Communications, Inc..