The country's leading telecommunications company, Smart Communications, recently rolls out its unbeatable plan ever. Smart lists the most advanced smartphones in the market today to its competitive mobile offerings. The iPhone 6s and the iPhone 6s Plus is bundled with super-sized data and other awesome perks. This offer is part of Smart's campaign to give Filipino mobile users a Smart Life experience.
Smart's Unparalleled iPhone 6s and iPhone 6s Plus Plans
What is very attractive on this offer is that, you can get the iPhone 6s FREE on Plan 2000 under a 30-month contract with zero cash out. The plan includes a supersized 10GB per month for your bandwidth heavy applications such as multimedia streaming (watching videos on YouTube, listening to music at Spinner, and playing online games; plus an All-Month Surf package which give you a contract-long access to all your favorite apps, such as Instagram, Facebook, Twitter, Viber, Whatsapp, Line, and Messenger.
If you want the bigger iPhone 6s Plus, you can get it free at Plan 2499 with 30-month lock-in period. The plan is inclusive of super-sized 15GB data allowance and All-Month Surf which you can enjoy throughout the duration of the contract. Similar to the iPhone 6s Plan 2000, the iPhone 6s Plus is also offered without any cash out.
The latest iPhones are also be available via Smart's premium postpaid brand. For Smart Infinity members, you can get complimentary iPhone 6s 128GB if you subscribe to Infinity Consumable Plan 5000 or two units of iPhone 6S 16GB when you sign up to Consumable LTE Plan 8000.
For a list of other plan options offered for iPhone 6s and iPhone 6s Plus, visit www.smart.com.ph/iphone. For more about Infinity's unparalleled perks and privileges that come with the new iPhone 6s and iPhone 6s Plus plans, visit www.smart.com.ph/Infinity.
About iPhone 6s and iPhone 6s Plus
Both the iPhone 6s and the iPhone 6s Plus features the most advanced Apple A9 chip integrated with M9 motion coprocessor, that makes the latest iPhones the fastest of its series. With its LTE Advanced connectivity, connecting to the internet would be blazing fast.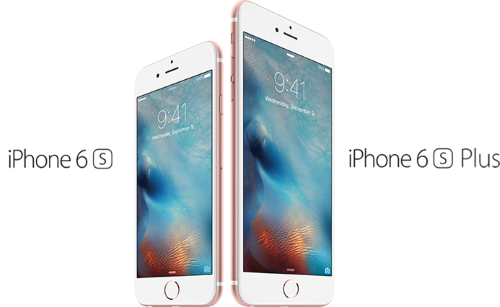 With the second-generation fingerprint sensor, which is built in to the home buttons of both iPhone, getting in is easier, faster, and more secure.
The latest iPhones also feature 12-megapixel iSight cameras, with auto image stabilization, auto HDR, burst mode, exposure control, and autofocus for still images. 4K (3840 x 2160) video recording is possible at 30 frames per second, making your motion picture documentaries a lot clearer. The continuous autofocus allows you to take 8MP still images while recording a video at 4k resolution. The Facetime (front) is pegged at 5MP with Retina Flash.
The iPhone 6s and Iphone 6s Plus also come with an improve battery performance. You can use your new iPhone 12 hours straight for internet on WiFI or LTE, up to 14 hours for HD video playbacks, and up to 80 hours for music.
The iPhone 6s has 4.7 inch diagonal screen while the iPhone 6 Plus has 5.5 inch display size. Both have Retina HD displays made from the strongest glass any smartphone could have, and are housed in a revolutionary 7000 series aluminum alloy.
Exciting Smart Offers
If you are new customer or an existing subscriber who plans to upgrade to the newest iPhone, here are the perks you can avail:
iPhone 6s

iPhone 6s Plus

PLAN

Plan 2000
FREE and No Cashout on 30 months lock in Plan 2000

With 6,000 cashout on 24 months lock in

Plan 2499
FREE and No Cash-out on 30 months lock in Plan 2499

With 4,000 cashout on 24 months lock in

DATA

10 GB allocation per month for the whole  duration of the contract
15 GB allocation per month for the whole  duration of the contract

ALL-MONTH SURF

Access to your favorite websites and aps like:

News sites and blogs
Search – Google, Yahoo!
Social – Facebook, Instagram, Twitter
Chat Apps – Viber, Whatsapp, Line
Navigation Apps – Waze, Google Map

and a whole lot more!

PERKS & FREEBIES

3 months iflix access plus 1GB of data per month for 3 months for TV and movie streaming

FREE Gadget Shield for 30 days for your new iPhone 6s

Enjoy P2,500 Airbnb discount

Get 20% discount from Zalora

Purchase from Apple Music, App Store and iTunes even without a credit card through Smart Pay-With-Mobile

Chance to win another gadget through Smart Share The Joy promo just by getting a new plan or recontracting