The once rumoured futuristic oceanographic marine vessel that will conquer world's oceans has completed its industrial design phase and construction is set to commence this October. The brainchild of French architect Jacques Rougerie, the SeaOrbiter – part submarine, part research ship, would also be the world's first vertical ship to stand at 58 meters. The ship will serve as a scientific, mobile laboratory that aims to study the world's most abundant habitat, the oceans and will soon sail in 2013.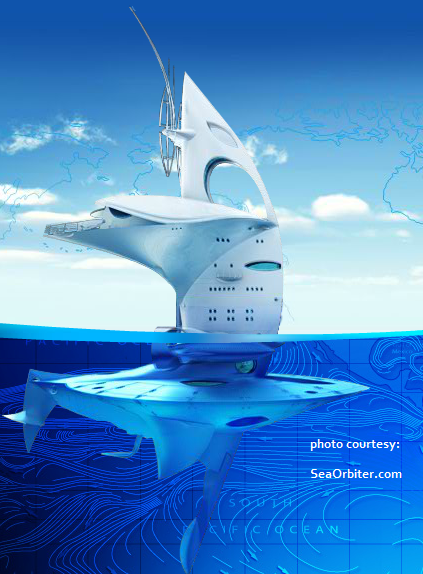 The concept of SeaOrbiter has been discussed for 12 years and Rougerie's inspirations in designing the vessel are ocean explorer Jacques Cousteau and oceanographer Sylvia Earle, whose experimental Tektite underwater capsule laboratory sailed in 1969. The project is estimated to cost $52.7 million.
"It is from the ocean that will be born the destiny of civilizations to come"

-Jacques Rougerie
The station will have laboratories, workshops, living quarters and a pressurized deck to support divers and submarines. SeaOrbiter also features 350 square meter solar panel for electricity production.
Vocal supporters of the projects include HSH Prince Albert II of Monaco, National Geographic Oceanographer Sylvia Earle, and former NASA Administrator Daniel Goldin.