Can you remember what you feel on your first flight? If you don't, you can relate to these two grandma's on their first sky cruise experience, crossing the skies of Europe from Netherlands to Spain.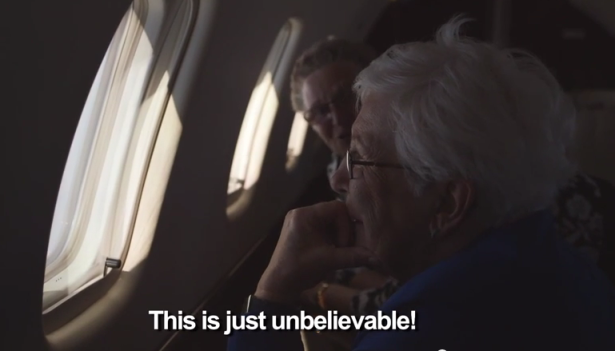 Grandma Ria asked Daisy (the flight attendant of the chartered, private jet) about how the take-off feels and Daisy replied: "Grandma, its just like you're in love".
Grandma An called her husband, Jan, to tell him about the experience – and it was a very touching scene.
This video maybe a promotional ad of Vodafone but I admit, it struct me big time. Want to see how they react? Watch the video in full below.