Reymund Enteria, an OFW based in UK, was chosen to bear the Olympic torch in London. He was assigned at Barking and Dagenham stop, one of the six boroughs to host the Torch relay. The Olympic Flame will come to the said borough on July 22, 2012 as part of its national journey.
According to Reymund, in his interview with the Manila Bulletin, he found the magazine article stating that the Olympic committee is looking for inspiring individuals to bear the torch. He was, at first, reluctant to present himself. Then his mind changed when he found out that they are looking for a living individual who can become a good inspiration to everybody. He then wrote his experiences and life challenges as a son of an OFW and as an OFW himself. Sometime in December 2011 when he received the confirmation that he was chosen.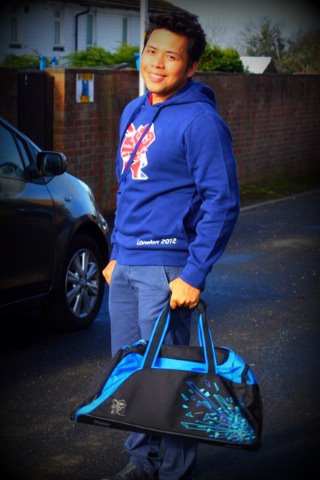 As a fellow and as aspirant, I am so happy to hear this news. Congratulations to Reymund!