With an intention to create an innovative and effective travel and tour programs, TOURS7 or Tourism Operators Unite in Region 7 was institutionalized to create a venue to enhance partnerships and encourage healthy competition among its members. The association helps member to find valuable support in enhancing business opportunities and expanding the networks.
The network grows from 14 members to 30 as of this writing. TOURS7 is recognized as the official Cebu Chapter of NAITAS Philippines, Inc. All members of the association are legitimate and are fully accredited by the Department of Tourism for Central Visayas.
As a testament to its promise to provide quality tour programs, TOURS7 organized its first ever travel fair, dubbed as Byahe Ta Bai: A TOURS7 Travel Fair.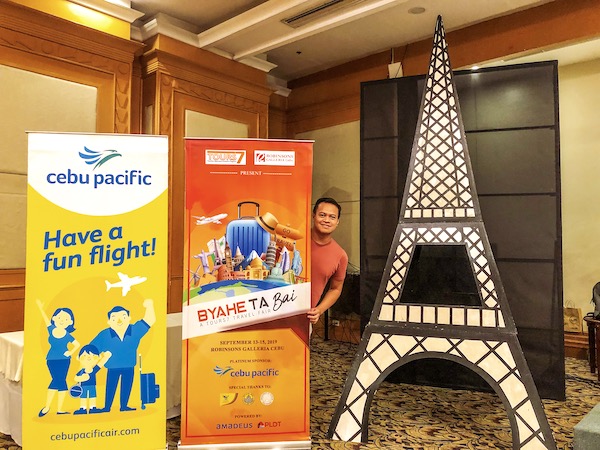 The travel fair will be held on September 13 through 15 at Robinson's Galleria Cebu. Various tour operators, hotels and resorts, and airline companies are expected to participate.
Among the exhibitors are:
Cebu Pacific Air
Philippines Air Asia
Savoy Hotels
Kandaya Hotel
Golden Sands Destination Resort
Parklane International Hotel
Summit Galleria Hotel
Department of Tourism
Barkota
Bigstart Travel and Visa Assistance Services
Sole Searchin Travel
Frolics Travel Agency
Lovely Planet Travel
Tripplaners Travel
Experience More Travel
UHX Travel Central
Smartways Travel
Skyhorizon Travel and Events
EON Travel
Divaishnavi Travel International
Grand Hope Travel
Bal Tours
MQL Travel
Comfort and Leisure Travel Agency
Starr Assist Insurance
During the Fair, TOURS7 will be giving away exciting prices, such as round-trip tickets to Shanghai and Macau and 4 days and 3 nights land arrangements to Prague, Paris, and Rome.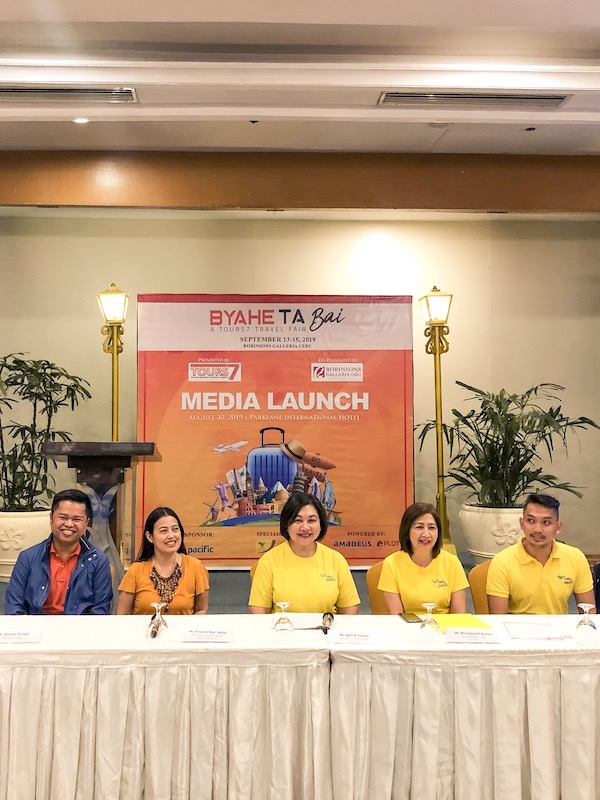 Apart from that, some exhibitors are raffling of amazing prizes.