More than two years had passed since it all started. With that short period of time, I am proud to be part of something interesting, fun, and bubbly, which presence spans from web 2.0, social media, up to the tangible life realities. It isn't merely a blogging community or an impulsive group of content creators but a society of spontaneous, multifaceted, and focused individuals.
Cebu Bloggers Society (CBS), as it celebrates a decade of fun-filled life adventures, embraces individuality, making the group a great diversity on its own right. Our differences sometimes get us into quarrels, but at the end of the day, we realize that we are still one family. That's the beauty of it. The 10 long years is the very testament that we stood through the tests of time.
Cebu Parklane International Hotel, AirAsia, Honestbee, Oppo Philippines, and SkyWaterPark Cebu saw the passion and persistence of Best Cebu Bloggers, so they will be with us as we toast to our 10-year journey, reminiscing our inexhaustible past and gearing up for the uncertainties ahead. Also sponsoring our anniversary ball are BigSEED PR and Events, Megaworld Corporation, McDonalds, PLDT Home, Ayala Center Cebu, Smart Communications, Starbucks, and Havaianas.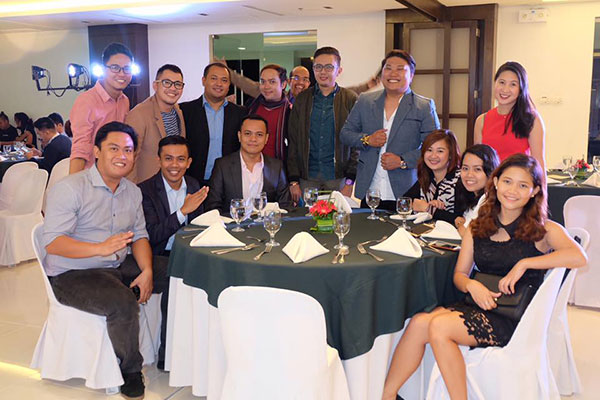 Like the rest of the members, a lot of doors opened when I joined CBS. Allow me to narrate how #MyCBSJourney started.
Here's #MyCBSStory:
A Move that Changed it All
I knew it wasn't an ordinary end-of-business-day for me. The 21st floor of Cyberscape Alpha was my home for a year since we moved from our Makati office. The stunning bird's-eye view of the upscale Corinthian Gardens, the fascinating geometric distortion of the horizon made by the Eastwood City urban jungle, the riveting sound of the rolling steel of the MetroRail Transit, the warm sunrise kiss penetrating through the UV-filtering window panes, my frenzied yet 5S-compliant workstation, and the good friends were just few of the things that kept my grip.
I was trying to understand what was happening that moment. With the glass panel as the only thing that separated me from the 80-meter fall, I firmly grasped the metal railing as I silently battled the incomprehensible feeling of sadness, loss, and pandemonium. It was like falling into an abyss of cluttered thoughts and emotions. And then suddenly, I fell into oblivion, while staring the concrete landscape of the Metro Manila suburbs.
Afterwards, a blissful reminisce took over. A marquee of happy memories rolled like phantasms. I remembered clearly how I brought some of my teammates to unforgettable getaways and awesome adventures.
I eventually won that internal struggle, and then left the office without farewells. I knew it wasn't a good-bye for everyone, rather, a see-you-soon type of departure. That was June 30, 2015, my last day in Emerson, which had been part of my being and routine for the past five years.
I had no regrets. It was a well-thought decision. Though the trade-offs were uncertain, I took the risk. Taking risks is a genetic thing by the way; I had it encrypted in my DNA.
Found a New Home: Cebu
Immediately after my last day with Emerson, I flew to Cebu. I had a new job waiting. It was odd, though, that I wasn't excited of my new office, but the new opportunities for me out there, waiting to be unravelled.
In a matter of weeks, new office mates became new friends, and then Cebu eventually felt like home. I am very familiar of the language, so I easily adapted the Cebuano's way of life. No long adjustment period happened. I easily fitted in the chaotic mosaic of exuberant faces.
Found a New Family: Cebu Bloggers Society
Being the most active blogging group in Cebu, I effortlessly found Cebu Bloggers Society. I signed up online, then "poof!" I was officially instated as member just two months since I moved to my newly found home.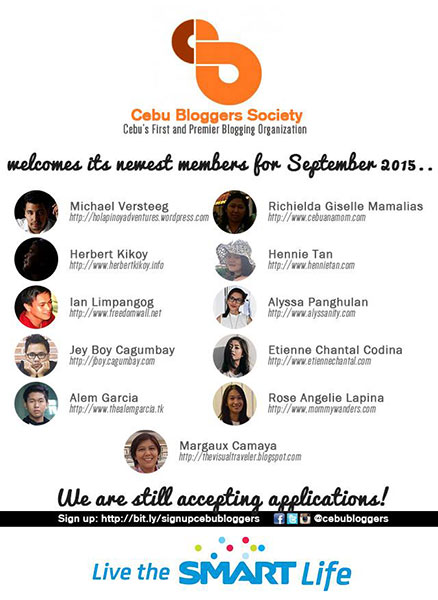 When I joined CBS, I wasn't interested of the member benefits. I don't usually socialize, I don't do lifestyle, and I don't like events. Instead, I was banking on what can I contribute to the group.
Then it all happened instantaneously. I got new friends, or more fittingly, a new family. It got really rewarding.
#MyCBSStory
My first activity with CBS was a canyoneering quest down south. I was able to join a group of strangers for a noteworthy, fun-filled getaway. We returned to the city fully acquainted, as if we knew each other for a long time. The friends that I met that day are still part of the good ones I have today.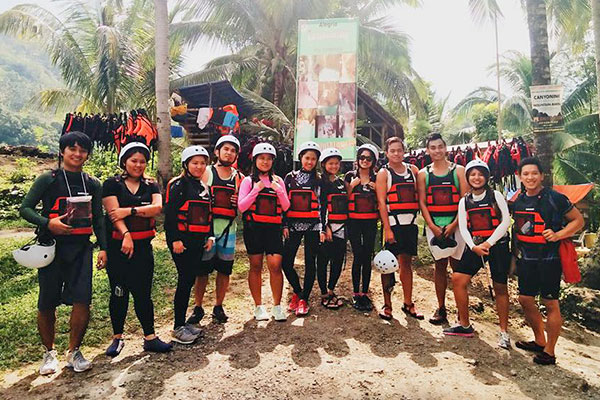 The connections then spread like a scrounging vine, which, in a good way, linked me to the rest of the members and channeled me to various opportunities.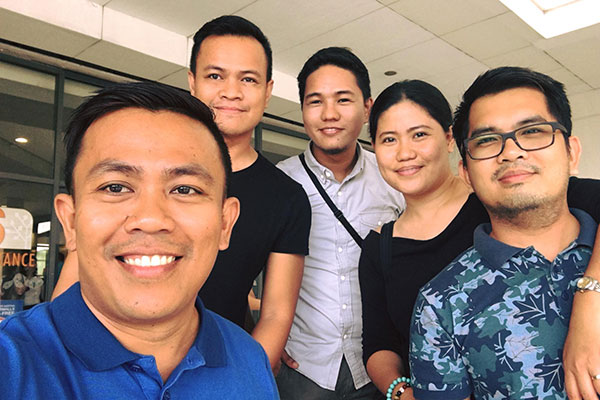 The first ever Cebu Food Crawl was launched and I was one of the lucky 25 to experience the sumptuous feast married with amusing stories and laughter. At the end of the event, I raked all the Zomato contest awards, garnering a total of 18,500 pesos worth of food gift certificates. Behind that great gift were happy office mates, friends, and family.
I ended my 2015 with CBS by winning an iPhone 6S, a recent released that time, from an internal contest sponsored by Smart Communications, our long-time partner.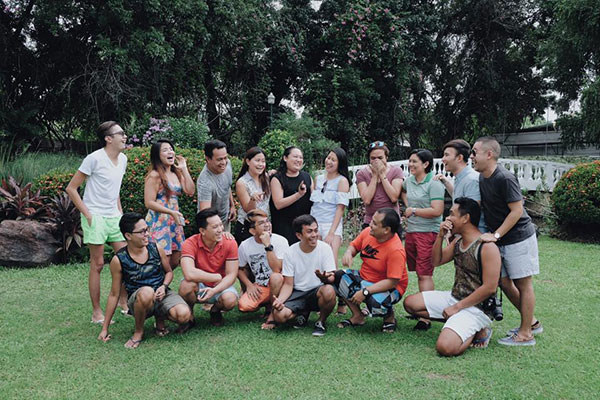 More than all the material rewards were fulfilling contributions. In 2016, I became a trustee, a responsibility I never doubted to accept, and served as the organization's Head for Member Development. With my stint, I was able to organize internal training for members, such as Search Engine Optimization, Branding, and Creative Writing, as well as the second installment of the CBS flagship event, the CBS Talks. I became a speaker myself and I was able to share my insights to my fellow members. I just hoped that those were valuable enough for them to move forward on their blogging goals.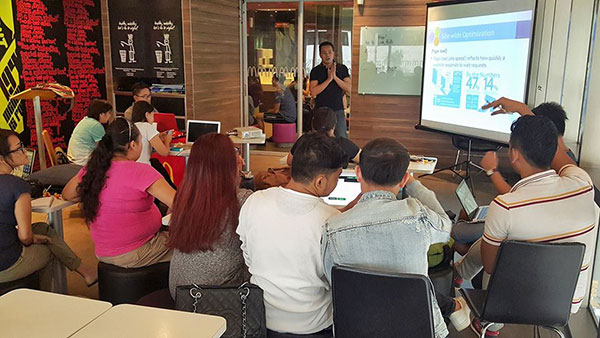 Since then, CBS opened priceless partnerships to its members. However growth came only to some, only to those who diligently made a good use of that partnership, and only to those who saw the bright side of what lies beyond every opportunity. Despite the hiccups, we continue to work for the inclusive development of our members.
We also continuously collaborate on how we can add value to our partners and sponsors. We work on keeping what we promised and delivering more if possible.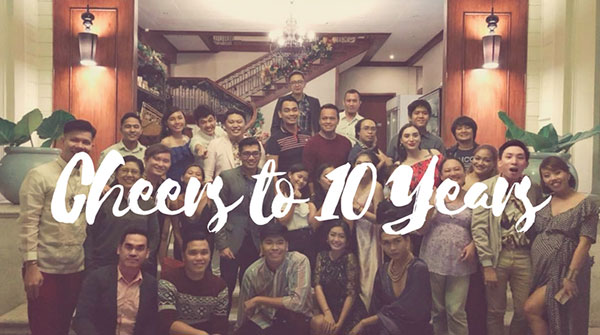 I may not be part of CBS for its first 7.5 years of existence, but my 2.5 years of organizational footprint is enough to support that I was able to uphold its DNA.
If still given a chance, I can work in the shadows to help CBS as it moves forward. As the landscape of blogging and social media change, we continue to adapt and survive. That is what CBS is all about.
Moving to Cebu was more than a fair trade-off after all.
Happy 10 years and good luck to us all as we take on new challenges.