Why do you travel? If not a business requirement, you just probably want to escape the corporate jungle once in a while, or to vent out a saturated working week dealing with annoying folks.
You may also want to see the world at different vantage points, learn the ways of life, experience variety, meet interesting individuals on the road, or quench your thirst for adventure. But whatever reasons you may have, I know you will agree that there is so much good in traveling.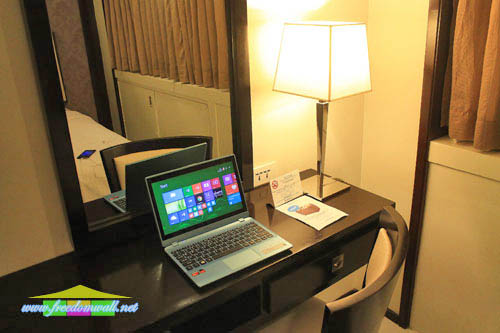 The more you spend time at different places, the more motivated you are to keep on moving. Routine office work will no longer entertain you. You will consider to explore the rest of the world. This, however, is not sustainable.
But, what if you can travel and earn at the same time? Will you leave the corporate world forever? I don't want to influence your decision, but this move requires careful planning and preparation. When you are all set, check the list below and see which money-making options are viable for you while traveling.
Investment
Having an investment is one of the best ways to earn while you are on the road. Investment is actually making your money to work for you. I mean, instead of working overtime to earn more, you just need to let the part of you – your money specifically – to grow itself. And, more importantly, the more money you put on investment, the more value you will reap in the future.
Investment includes putting your money in bonds, stocks, mutual funds, and real estate. Starting a business is another form of investment. Some of these investments, though, are tied with risks. Thus, you must be very careful when choosing where to put your hard-earned income.
Essentially, the more fitting investment for you as a traveler is a low-risk, managed investment. How could you focus well on leisure if you have to regularly monitor the market to check if your money is safe? However, if you choose the low-risk ones, you can relax on your destinations worry-free.
PhilAm Life's money tree is a high-potential, high-growth investment scheme for investing money. Not to mention, your investment also includes a life insurance coverage that is equivalent to 125% of your total investment. Great deal, huh! That is hitting two targets with one stone: a great ROI and a guaranteed protection.
You can also start a business at home and manage it remotely while travelling.
Earn Through Blogging
You can start documenting your travels by publishing it online via your own blog. You will not only help fellow travellers by giving them tips but you can earn few bucks as well.
With a travel blog, you can earn by posting few ads and earn from the clicks and thousand visits your site received. Google Adsense pays decently if you are getting significant amount of traffic to your blog.
Another way to earn with your blog is through affiliates. This is done by posting niche-related products on your articles and earn commissions whenever your readers buy any of those. You can partner with Agoda, Booking.com, Klook, and other online merchants that sell tour packages, hotel and flight bookings, attraction passes, etc.
Be a Local Tour Guide
As a traveller, you are probably one of the most familiar person in your state, province, or city. Your friends will ask you for guidance and will be grateful with your company.
In some occasions, you will meet random strangers on the road asking you directions and recommendations. You can help for free, of course, but you can also make a living out of it
ToursByLocals, for instance, is a community of guides where tours are arranged and guided by the locals themselves. You just need to pass the guides selection process before you can offer your services.
You can also tap local travel agencies to fill their employee shortages during high seasons.
Working in Restaurants, Hotels, or Guesthouses
If you happen to visit popular tourist spots and you have time to kill, you can apply for a part time job in restaurants and hospitality establishments.
You can help in the kitchen, bar, and dining areas. Meeting diners and serving guests are part of the travel experience you can share with friends as well.
During peak seasons, hostels, hotels, and guesthouses may open short-term jobs to accommodate the increasing guest volume. Jobs in the reception, housekeeping, and utility section may go on demand and are up for you to grab.
These jobs may not pay very well but some employers include free accommodation and meals. This will translate to savings on your travel expenses.
Photography
While on the road, chances are great for you to capture stunning images. You may need to invest on excellent camera and basic photography lessons nevertheless. A DSLR with 18-megapixel resolution is perfect to capture billboard-sized photos.
Make sure you establish a professional-looking portfolio first. ShutterStock, 500px, and iStockPhotos are just few of those image marketplaces out there where you can sell your masterpieces.
Virtual Assistance
Some businesses and companies outsource clerical and customer service jobs. You don't need to be in the office to perform these type of works. All you need is an internet connection, which should be available in your hotel, and a laptop.
The virtual assistance tasks you can apply are managing emails and chats, booking appointments, doing transcriptions, working as an online receptionist, following up clients and customers, writing for newsletters and press releases, creating basic reports, and many more.
Affiliate Marketing
Your frequent travels make you an expert. People will consult you on some tips, guides, and recommendations, such as where to stay, what and where to buy stuff, what and where to eat, etc. The good news is, you can actually earn by making recommendations.
Many online travel agencies out there pay every time you refer a customer. You just need to register to their individual affiliate programs. An affiliate ID will be assigned to you once you are approved. You can use this affiliate ID when making recommendations. If done right, these networks can provide you a passive income stream.
For Freedom Wall, we are an affiliate of Agoda, Booking.com, Klook, and TravelBook.
Writing Jobs
A lot of companies online pay for your writing contributions. Some will hire you via short-term contract and some even pay for one-time contribution only.
In-flight magazines and other travel journals are the best partners to tap when you want to earn from writing about your travel experiences.
Social Media Management
Another way to earn while away from the office is social media management. You will only need your existing smartphone with stable internet connection to perform the job.
All you have to do is to regularly post updates and run campaigns on the company's social media accounts. You may also need to handle comments and private messages, but this can be managed by simple time management.
Freelance Work
Finally, if you have other talents and/or technical skills, you can look for a job at Freelancer, oDesk, Remote Staff, etc. You can apply as graphics artist, web developer, software and app developer, SEO specialist, web researcher, accountant, bookkeeper, and other outsourced jobs.
If you perform well, most of the employers will give you a long-term contract.