I hardly forgot those footprints I left at the edges of Camiguin's White Island. It was probably erased by the tide now, but the memories are still fresh and apparent. It constantly reminds me to get out and plunge into a clear waters somewhere else. It is summer time again, and I should keep my ass off the office ergo seat.
The White Island isn't the only attraction you'll find in Camiguin. There are majestic cascades, hot and cold springs, interesting underwater wonders, remarkable pieces of history, among others.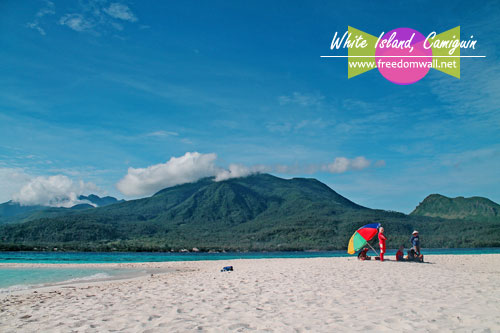 Camiguin is one of those amazing places in the Philippines that you should see before kicking a bucket. So, if you plan to experience the "Island Born in Fire" in the near future, the guide below may be handy.
How to Get There
Via Cebu: Cebu Pacific flies at 06:10AM daily to Camiguin from Cebu. If you are coming from Manila, you need to book the earliest Manila-Cebu flight for you to catch the Cebu-Camiguin flight.
Ferries such as Trans-Asia has nightly voyage from Cebu to Cagayan de Oro (CDO). From CDO, follow the instructions below.
Via Cagayan de Oro: Major Philippine airlines have daily flights from Manila to Cagayan de Oro (CDO) via Laguindingan Airport. Take the airport shuttle from the airport to CDO's Agora Market Terminal. The Fare is ₱200, and travel time is around 45 minutes to an hour.
From Agora Market terminal, hop on a Butuan-bound bus and pay about ₱150 for a ride to Balingoan Pier. This could take up to 2 hours depending on traffic conditions.
You then wait for ferries to Camiguin's Benoni Port. There are trips almost every 45 minutes starting 05:45 in the morning to 06:00 in the evening. The ferry tickets will cost you ₱130.
From Benoni Port, you can hire multicabs for your round-the-island tour, including the ride to your hotel. A day tour would cost around ₱1,500 for a group of 6 to 10. Solo travelers may rent motorbikes (Habal-habal). Habal-habal fees are as follows:
Habal-habal with driver = ₱800/day
Habal-habal without driver = ₱500/day
Habal-habal without driver for 3-7 days rent = ₱400/day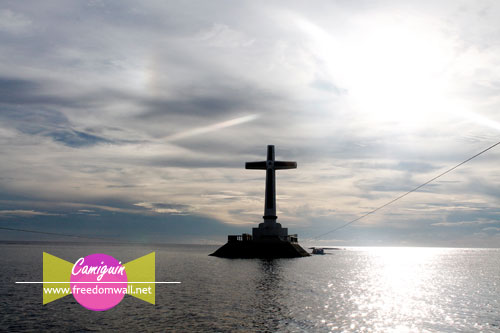 Things to Do in Camiguin
Below is just a list. However, if you want a bit detailed info on the things to do in Camiguin, you can check my article as titled.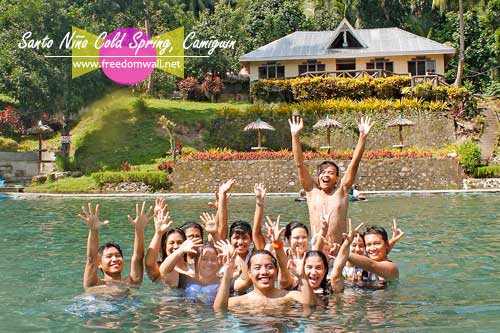 Where to stay
Camiguin does have some classy but humble accommodations. You can check my suggestions below or visit my other article entitled; "Budget Places to Stay in Camiguin".