AOC, once again, proved as a leader in display technology. With the recent release of the curved G1 series, expect no refresh delays on every viewing angle. The 144Hz refresh rate with 1 millisecond response revolutionizes your entire gaming experience. Though the refresh rate sounds over specced, since most online games are designed at 30 FPS or 60 FPS, you won't be needing another monitor once game developers decide to make the video a lot more fluid and smoother. AOC talks about scalability and future proofing of their gaming monitors.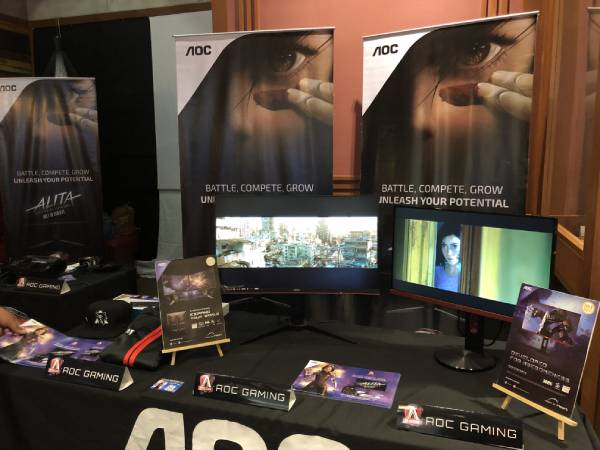 The G1 also features a vertical alignment panel and an excellent coverage of sRGB color space, which makes high-contrast, vivid display. It also supports AMD Radeon FreeSync™ that gives you a tear- and stutter-free gaming experience. With the anti-glare feature, you will see every detail on your screen—you will not miss an item or an enemy.
Every AOC monitor also supports flexibility and ergonomics. Depending on your gaming position, you can adjust its height and angle, configure to either landscape or portrait orientation, and make tilt adjustments. The slim bezels give the monitor the sleek, premium look.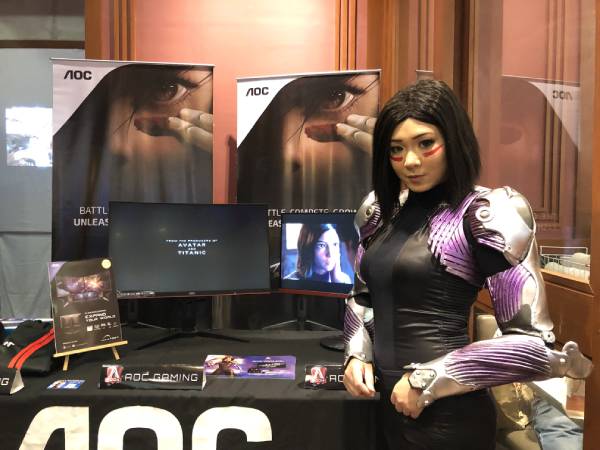 AOC's gaming monitor, by the way, is marketed as Agon that is targeted for gamers.
AOC Agon and Alita: Battle Angel Partnership
AOC and Twentieth Century Fox are long time partners. The partnership will involve various cross-promotional activities including regional social media contests, and a simple web-based game.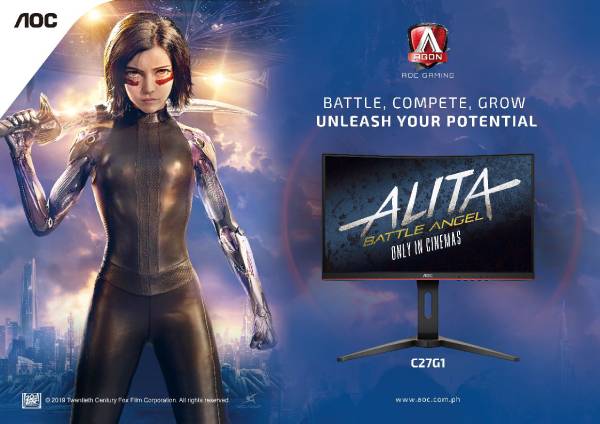 With the launch of Agon G1 series, AOC partnered with Alita: Battle Angel movie. As a cyborg with elite battle abilities, both Alita and Agon displays represent how technological excellence can bring combat potential to new heights.
Agon Gaming Monitors and Bundles
G1 comes in three variants: the 32-inch C32G1, the 27-inch C27G1, and the 24-inch C24G1.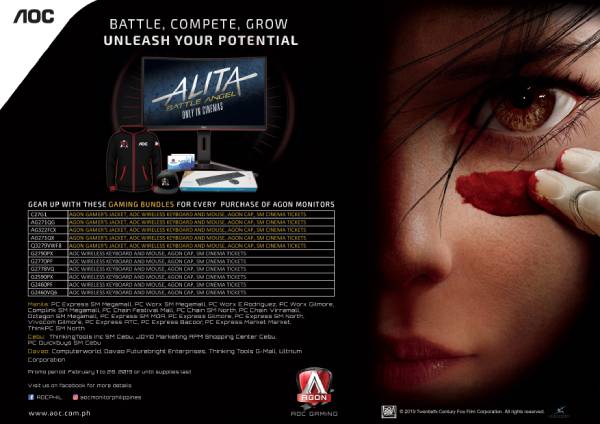 If you buy a G1 today, until February 28, 2019, you will a free gamer's jacket, AOC wireless keyboard and mouse, Agon cap, and Alita: Battle Angel movie tickets.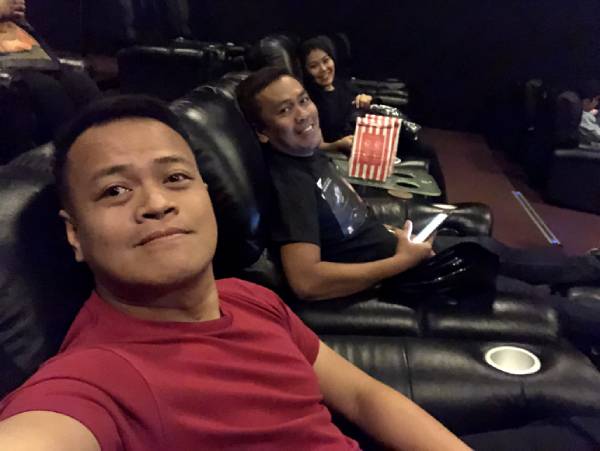 About AOC
Sold in over 107 countries, AOC is a market leader in electronic displays and is positioned to be one of the top global brands in providing the best display technology to users worldwide. With nearly 50 years of experience in market analysis and consumer feedback, AOC is dedicated to designing products that address rising technological trends, as well as the diverse and changing needs of different consumers. Our commitment is emphasized through AOC's slogan: "Vision at Heart." At AOC, we've kept the hearts of our users in our vision, and we've kept their vision in our heart.
Find out more about AOC at: www.aocmonitorap.com.