This is the first ever article under the SCAM BUSTER category of Freedom Wall. The purpose of this new category is to help you guys not to get scammed. So, if you happen to encounter a potential scam business, scheme, offers, or website, send us a message, and then we will try our best to investigate.
While a lot of people are scrambling to earn money, opportunistic individuals out there are taking advantage of others misfortune. With little trickery, appealing easy-money offers, and small investment with high-gain promises, people are lured onto biting the potential scam.
Note that there is a simple rule to follow on determining whether the offer is a scam or not. If it is too good to be true, then it is more likely a scam.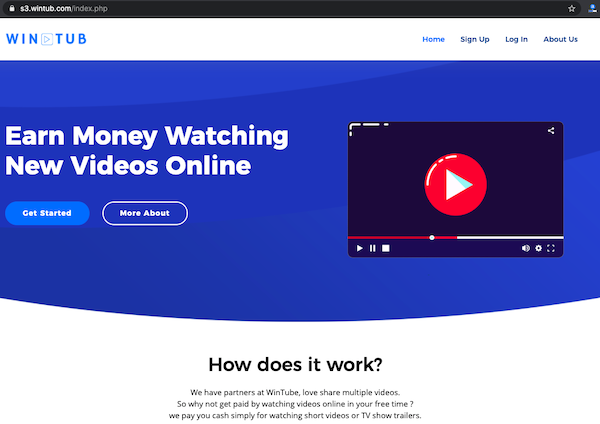 Wintub could be a scam
Now, let us talk about wintub [wintub(dot)com]. I don't want to link to it because I don't want Google to consider my blog to be associated with such a spurious website. I first learned about it when a cousin sent an invite link to our family group chat. I immediately investigated for the website's legitimacy. My findings are shocking.
I immediately informed my cousin that wintub is probably a scam. He responded with a video providing a supposed proof of authenticity, but then again, the video did not provide hard evidence that the website is indeed legitimate. It is sad that a lot of people already believed it.
Reasons why wintub is not legitimate
1. Zero domain reputation
Their website is barely new. It was registered on March 12, 2020 and is set to expire on March 12, 2021. Legit online businesses normally register their domain for 5 to 10 years. Owners normally consider the ROI when setting the length of their domain registration.
Wintub is basically testing the waters. If they are not caught, then they can continue to operate their fishy business.
2. No Organization-validated (OV) SSL Certicate
Online businesses that sell or pay for goods or services must have their own OV SSL Certificate. OV SSL is a proof that the organization has been verified as legally authorized or registered. Wintub only uses the FREE SSL certificate from Cloudflare.
Don't they have any budget to pay for the premium OV SSL? Or, don't they have any business documents to show for the validation or verification process to begin with?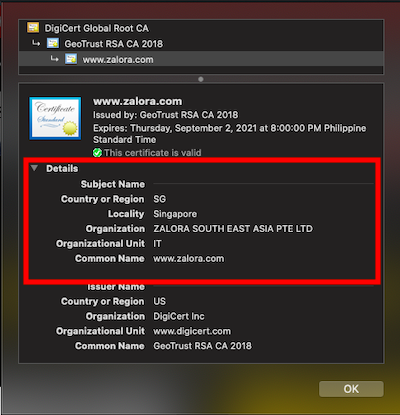 3. The privacy policy and the terms and conditions are poorly written
Both the privacy policy and the terms conditions are the legal contracts between the company and the users. It should be well thought and must consider all factors about the use of the website, including the applications running on the background that affect users.
Wintub mentions about payments. However, the payment scheme, how the payments will be processed, and the payment threshold are NOT stipulated in details in the terms and conditions.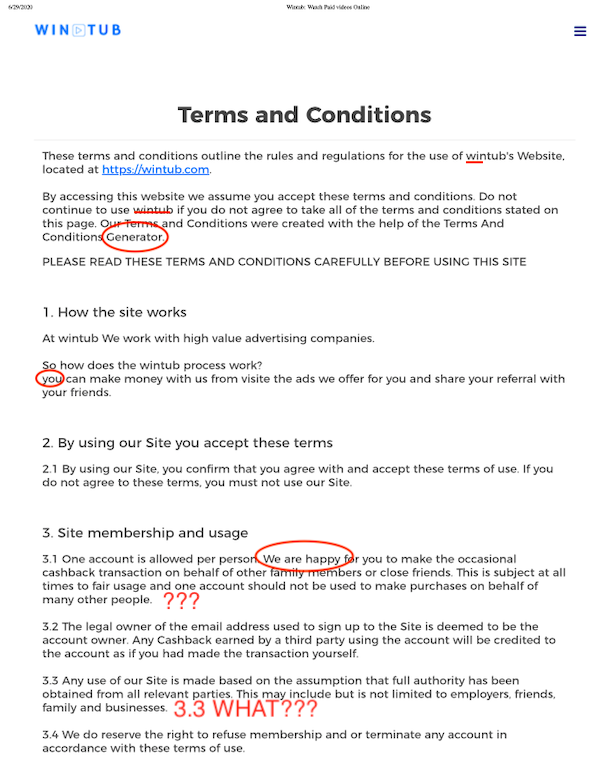 They don't even mention any information regarding cookie handling, analytics, tracking, and other data processing schemes. Moreover, there are provisions in the terms and condition that are downright confusing. Some information don't make any sense at all.
4. No office address or contact information
If there are financial transactions involved, there should be an office address and contact numbers provided. Yes, it is a must for verification purposes, and to make sure that you are dealing with an existing and legit business entity.
How will customers or regulators contact them whenever there are disputes?
In addition, the WHOIS record of their domain is redacted. Are the owners hiding?
5. They are NOT SEC or DTI registered
Operating this kind of scheme without regulatory permit is illegal. Wintub is not registered in the Philippines, therefore it is illegal in the country.
There is no information available on their website as to where they are currently based. Redacting their WHOIS record makes it hard for non-technical internet users to trace their roots.
Remember, legit businesses must declare their locations explicitly on their contact or about page to enforce customer trust.
6 Wintub has a BAD Trustpilot rating
One user complain that wintub cancelled his account when he is very close to the minimum withdrawal limit.
In addition, TrustPilot reviews rate the site as Poor with the 63 percent of the reviewers giving it the lowest possible rating.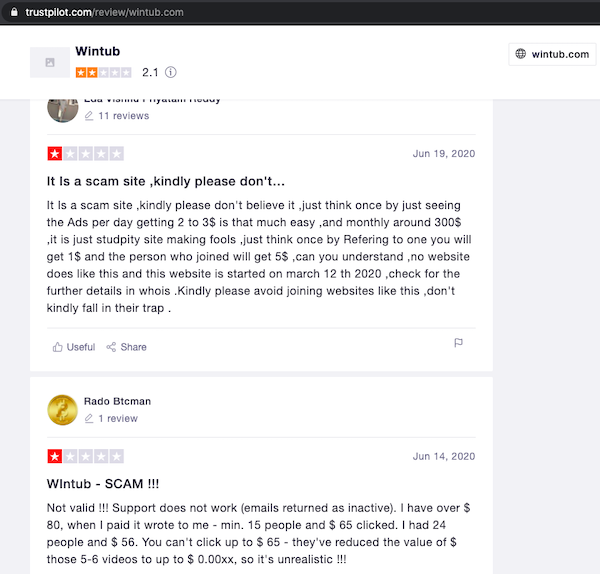 Is wintub a scam?
So, is wintub a scam? Our take is that, wintub does provide any proof that they are operating legally. Hiding their location and not providing contact numbers make them more shady. Avoid wintub as possible.