Preparing for the happiest day of your life can be exciting, yet overwhelming. Thinking about all the things you'll do as a married couple can be fun, but there are a few things to consider before you take the plunge into married life. From discussing your future and talking about finances to figuring out your living arrangements and planning your honeymoon, these are things you should seriously think about before you get married.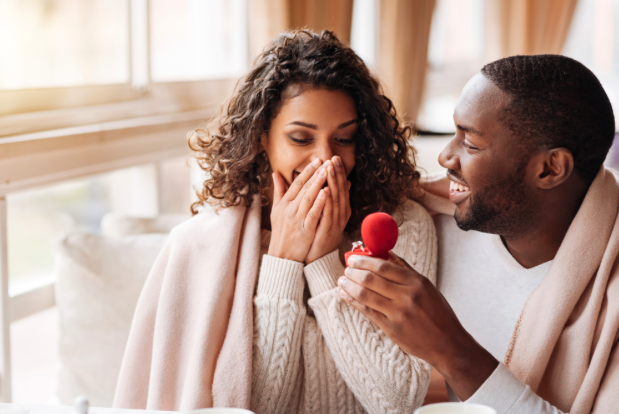 Here are five things you should get in order now before you tie the knot.
1. Figure Out Where You're Going to Live
If you didn't live together before the wedding, you'll need to figure out your living arrangements ahead of time so that when you come back from your honeymoon, you have one less thing to think about. Will you move in with your new spouse or will your new spouse move in with you? Or will you find a totally new place to live together so that you can create new memories in a whole new space? Have a discussion about that prior to your big day and come to an agreement you can both be happy about. The last thing you want is to create tension and drama right after your honeymoon for no good reason.
2. Get Life Insurance
Before you make things official and become husband and wife, you should both probably think about getting life insurance. It's not a discussion any of us really want to have, but life insurance can be a godsend when a loved one passes away. Life insurance can give you peace of mind by giving you the money you need to cover burial expenses, replace lost income, pay off debt, or leave a legacy for your family. Get this in order now, along with your financials, prior to your wedding day so you can check this off of your to-do list and feel confident that your family is protected if the unthinkable were to happen.
3. Talk About the Future & Your Relationship Expectations
Prior to your big day, talk to your future spouse about…well, the future. Discuss things like whether either of you wants kids. If so, how many kids do you want, and how long will you wait to have them? What kind of parents will you be?
You should also talk about finances. For example, will you both stick to a budget? Will you share a bank account? How much debt does each of you bring to the table? Then, there are things like how to divide up the household chores, what religion you'll practice (if any), and what expectations you have for each other in terms of roles in the marriage. Will either of you be OK with the other having friends of the opposite sex? Talk about these things beforehand and you'll have a much better chance at a successful first year of marriage.
4. Plan Your Bachelor and Bachelorette Parties
Planning your bachelor and bachelor parties is one of the best ways to celebrate your upcoming nuptials. Because we're still on partial lockdown, you probably won't be able to do anything too extravagant, but you can each still have fun at your parties. You might consider just doing a small dinner with close friends and family members at a restaurant that's recently opened back up, or keep it small and intimate and have a little gathering at your home. For the ladies, a bachelorette slumber party could be pretty fun and for the guys, a backyard barbecue might be nice (think beers and burgers).
5. Finalize the Details of Your Honeymoon
The earlier you finalize the details of your honeymoon, the better. If you're not too far away from the wedding date, you've probably already planned the perfect honeymoon together. You've picked a location you both like, you've booked a hotel, and you've even decided on a few activities you'd both enjoy. Make sure everything goes according to plan by confirming the details of your flight and your transportation arrangements and you should have no issues when the day finally arrives.
Preparing for Life After the Wedding
Keeping the above tips in mind as you prepare to say your vows can ensure that you're well-prepared for life after your wedding day. Securing your family's future means talking about your finances and relationship expectations, figuring out where you're going to live, and finalizing the details of your honeymoon. Do all you can to make sure your family is safe, protected, and prepared.