I never expected that our first activity in Coron would be a 724-step hike to the summit of Mt. Tapyas. We climbed the steep hill without reconditioning my joints so I did a hard time defying the gravity. We'll, it wasn't that resistive all the time since going down was a lot easier. The dark even spiced up the excitement wherein we ended up scaring ourselves. Some of my friends are seeing apparitions.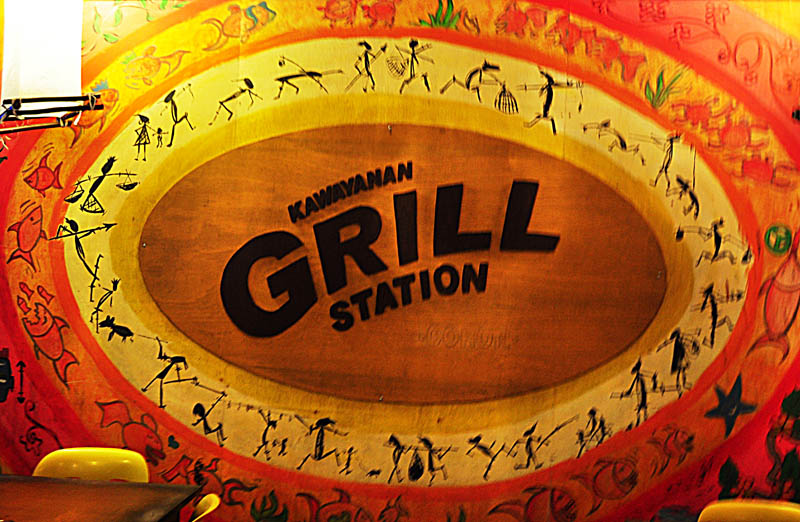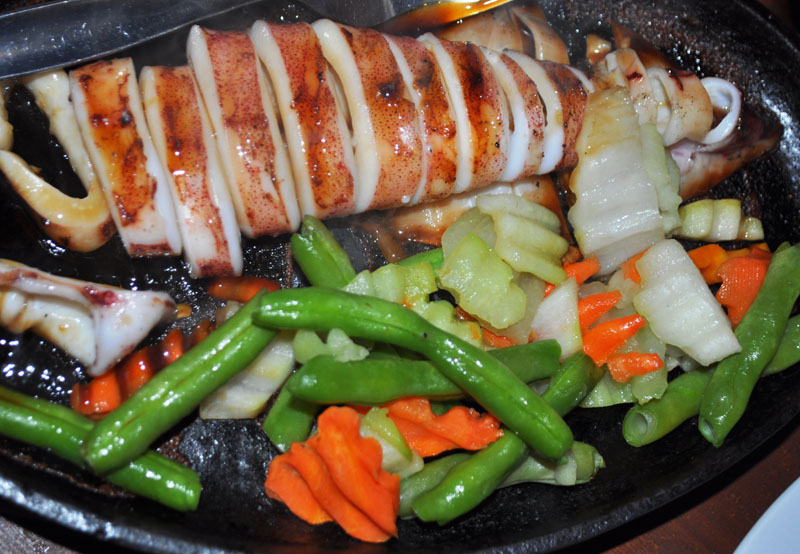 After the hike, we looked for a good place to chill, a place where we can satisfy our hunger. Marx took us to this cool place in town, the Kawayanan Grill Station. The open-air ambiance was quite welcoming. The dining stations were made of bamboo huts which was perfect for bonding with friends, and a good place to relax after the tiring climb.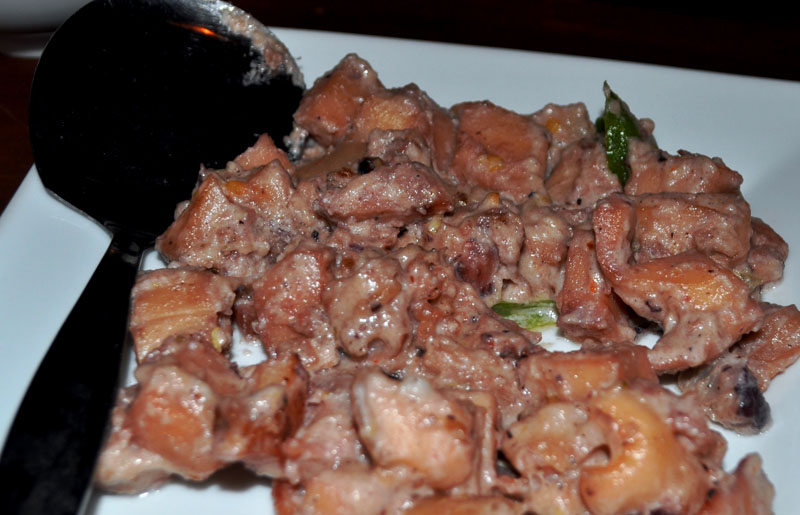 Though they serve mostly grilled meat and fish, there were other variety of Filipino cooking to choose from in their menu. The most popular in the list were grilled kibao (local clams), pitik lobster, Bicol Express Octopus, Kinunot na Pague (Sting Ray), grilled squid, and grilled pork. You can also find other typical Filipino dish like adobo, barbecue, and sinigang.