After the successful release of Android 4.0 or Ice Cream Sandwich last year, Google is set to release a new version of the mobile operating system called Jelly Bean or Android 5.0. Jelly Bean, which will be available in the third quarter of 2012, is available for both mobile and tablet devices. The release is said to coincide with Google I/O, an annual conference organized by Google.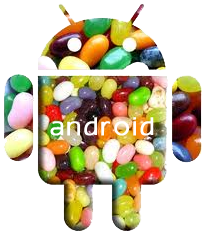 If you may have not noticed, Android versions are released in alphabetical order named after delightful sweets or desserts. These versions are C for Cupcake (Android 1.5), D for Donut (Android 1.6), E for Eclair (Android 2.0/2.1), F for Froyo (Android 2.2/2.2.x), G for Gingerbread (Android 2.3/2.3.x), H for Honeycomb (Android 3.x), I for Ice Cream Sandwich (Android 4.x), and finally J for the soon to be released Jelly Bean (Android 5.0).
Android 5.0 has Google Chrome already integrated, which means that you have the browser installed once you get the upgrade. Also, better battery or power management is a great feature of the new OS and the file manager app is rumored to be included in the update.