I don't actually spend much money on accommodation. Hence, I usually end up staying in hostels or in bed and breakfast hotels, which are usually at the bottom of the list when talking about the price.
Normally, I will get a small room with a flat sheet on a thin bed, two hard pillows, an analog TV (if lucky), and just a fine comfort room. But that is not worth complaining. I am completely aware that I only shell out few hundreds for the humble space to sleep.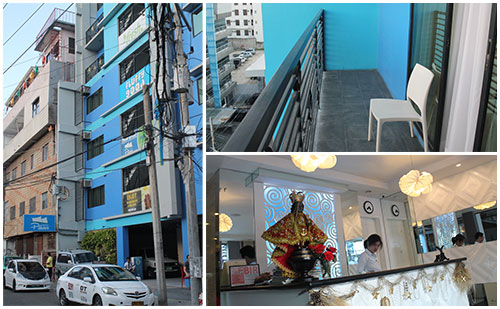 So, if I find a little extra, I note them. When I get much more than what I expected, I celebrate. And for you to know, I don't do this very often because I rarely encounter budget hotels that extend more than what they are expected to offer.
Pillows Hotel: Going an Extra Mile
There are only few hospitality businesses out there that go an extra mile to treat each guest a real comfort. Usually, they will come with a high price. But Pillows Hotel is entirely a different story. The rates are at the lower section of the chart yet the bundled amenities are at par to that of the five stars.
Pillows Hotel invested on high quality beds, pillows, and linens. In line to the hotel's tagline, "fluffy good", Pillows treats every guest with utmost comfort and quality sleeps with their fluffy bedding and lighting options.
You can also extend your sleep 'til noon because the rooms with windows are equipped with blackout curtains that filters the daylight.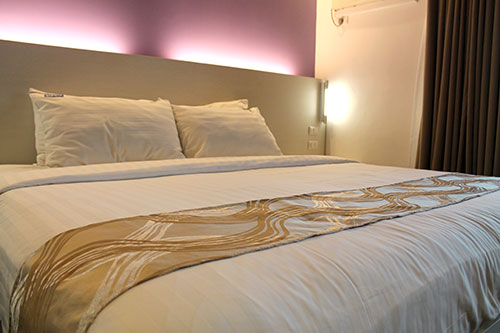 Upgraded Amenities
The spacious and modern wash rooms, the flat screen TV, the in-room safe, the AC, the comforting beds, and the fluffy pillows are the extras you won't normally get in other budget accommodations. Pillows Hotel standardizes these offers to every rooms.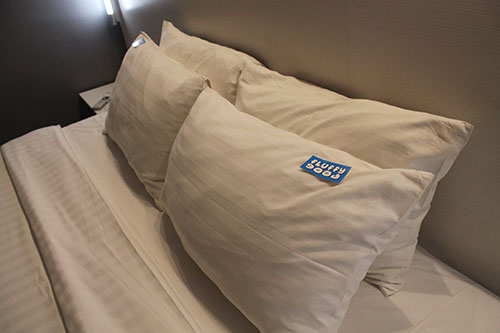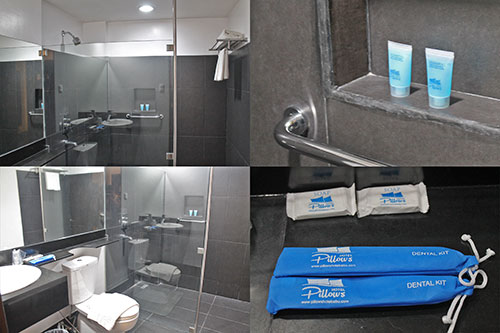 If you look for much a bigger room, Pillows has suite rooms with king-sized bed, mini kitchen with electric kettle and refrigerator, a private terrace, and a much bigger wash room. And, you have daily newspapers too.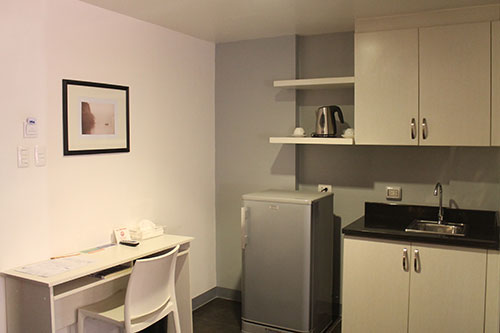 Pillows Hotel does not limit their guest to budget travelers. The hotel also welcomes clients on business assignments and they are highly capable on hosting them and providing them their needs.
Pillows can arrange airport transfers and does have stand by amenities and services for business traveler's use.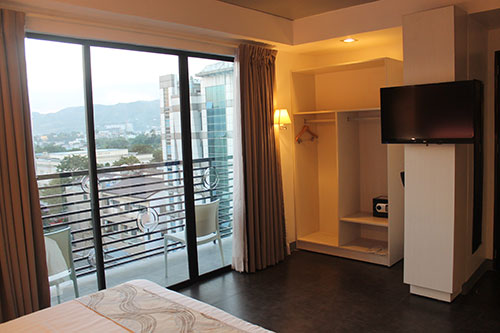 In-house Fitness
For buff travelers, Pillows hotel is also a place for you. Their fitness room at the 7th floor is equipped with facilities to keep you on good shape.
I should also not forget to mention the accommodating and polite staffs. I always got a greeting every time I meet one in the hallway, in the elevator, in the restaurant, etc. – a good vibe booster that I don't always get everyday.
With all these offers, I can proudly say that Pillow Hotel Cebu actually raises the bar of the budget hotel industry. They invest on your comfort without asking you extra bucks.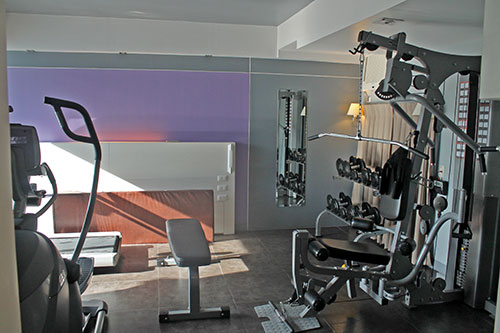 Accessibility
Location-wise, Pillows Hotel is located in a quite and safe neighborhood but is just few steps away from where the fun is. Mango Avenue, Cebu City's to-go place for parties and dine-outs, is just a walking distance away. Situated close to Osmeña Circle, the hotel is accessible with almost all types of transportation available in the city.
Pillows Hotel is also a hotel of choice for Sinulog guests or spectators.
Contact Pillows Hotel
Address: 208 Gov. M. Roa Street (previously Kamuning Street), Fuente Area-Capitol Site, Camputhaw, 6000 Cebu City
Contact Numbers: +63 (32) 2688000 / +63 942 366 6756 (Sun) / +63 906 225 1899 (Globe)
Facebook Page: www.facebook.com/Pillows-Hotel
Online Booking: www.Agoda.com/PillowsHotel (click to view rates)