Valentine's Day has passed but it is still a love month. So I guess, it isn't too late for me to share my love story, a story that isn't all about what you are thinking. It is a love affair that hopeless romantics could not get an inspiration with – but, I wish, globetrotters do.
Unlike any other tales, it wasn't love at first sight. In fact, it started bitter. Her name is Travel and I don't like her at first. It wasn't because of her weird attitude, her peculiar character, or her not-so-ordinary look but because of my unusual activities when I was with her. In the beginning, I feel dizzy, then become strangely silent, and eventually vomit. Yes, the problem was me, my motion sickness, and because of it, we couldn't be together.
When I was a kid, I usually say no every time my mom invited me to accompany her. My mother, by the way, is a fish vendor and she has to travel miles, usually in Dumaguete City which is 70-kms northeast of our village, to sell boxes of fishes. During good catch seasons, she filled plenty fish boxes and she needed my assistance to keep an eye to those boxes while she's negotiating with the market dealers. However, I really hate Travel that time, thus, I kept on declining my mother's pleas. I was so guilty and even felt I wasn't a good son. Good thing that my uncle was there to be in my place.
My high school years demanded me to get closer with Travel. I wasn't the brightest but I got a chance to represent my school in division quiz bees, press con, regional contests, and Boy Scout jamborees. That time, I got no choice but to make myself comfortable in the road.
I encountered several embarrassing moments but those weren't enough to hold me down. I pushed myself to its limits. Then I realized, it was the first major effort I made just to be with Travel. OMG! I got a crush!
Time has passed, I found myself on a top load of a jeepney, dumper of a dump truck, and on the edge of a habal-habal ("motorcycle with extended seat"). The timid personally I had during my elementary years transformed into being a little outgoing. I couldn't say no if my friends and classmates invited me for a weekend getaway either in a sweet beach, remote waterfalls, high peaks, or dark caves. This time, I was pretty aware that all I feel for Travel was love – but they called it puppy love.
After graduating high school, I asked my parents that I will study in Manila which they allowed. I had to pursue my love for Travel and going to Manila is another opportunity for me to be with her. Also, returning home during long breaks could be an intimate moment for us.
My college organization's outreach activities made our relationship a lot healthier. It introduced me to some of the Philippines' hidden gems. We'd been to remote villages in Cavite, scenic highlands of Rizal, and to the impressive localities in the provinces of Batangas, Laguna, and Quezon.
I was formally introduced to backpacking when I got my second job. A friend, who happened to be a travel blogger, invited me for a trip to Coron, Palawan. I was reluctant because I was still new to the job and I hadn't earned enough yet to pay the supposed expensive trip. When he told me that the trip will happen in the next six months, I agreed. The fact is, it was Travel that who persuaded me to join him.
We booked dirt cheap airline tickets to Busuanga Airport 6 months early, and the accommodation few months after that.
When the big day came, the most anticipated trip that year was about to turn into a misadventure. Marx, the master planner, along with Lyndi, one of our travel companions, arrived few minutes before the closure of the check-in counters for that flight. It was almost a flap. I learned that they had a leisurely shopping before travelling to the airport. Well, the lesson learned was; be mindful of the time.
We arrived in Coron safe and sound. We hiked to Mount Tapyas on our first day and it was the spectacular view that greeted us on the summit. The astounding burst of the sunset was equally breathtaking. We also had awesome food trip in one of Coron's most visited al fresco diner, the Kawayanan Grill.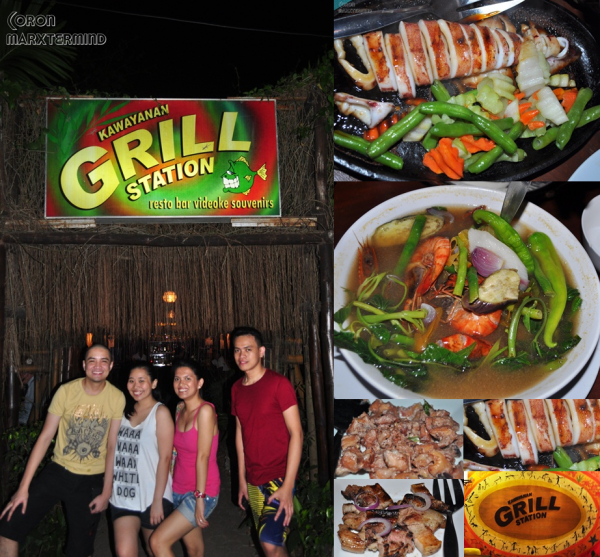 On the second day, we went on Island hopping and checked the islands of Bulog, Banana, and Malcapuya. The sceneries were a lot mesmerizing wherein I ran out of words praising them. I even wished to stay longer.
We also camped overnight on the beach of Banana Island, and it turned into one of the most memorable camp out I ever had. The wind whistled abruptly that night which disturbed the trees and its inhabitants. Then it rained hard and wetted our stuff, even those inside the tent. But instead of complaining, we chose to enjoy it – it was just a state of mind though. We planned that trip to be one with nature, so if nature strikes, we should be ready to accept it.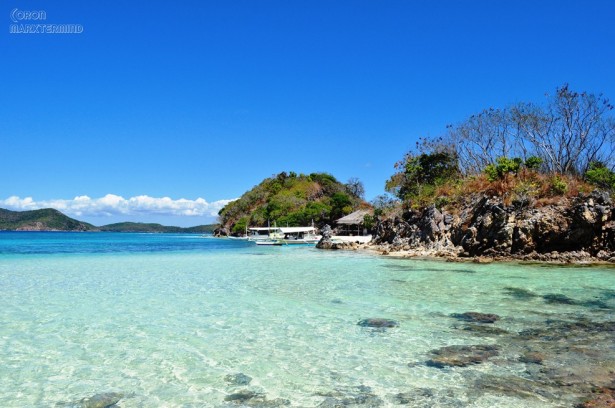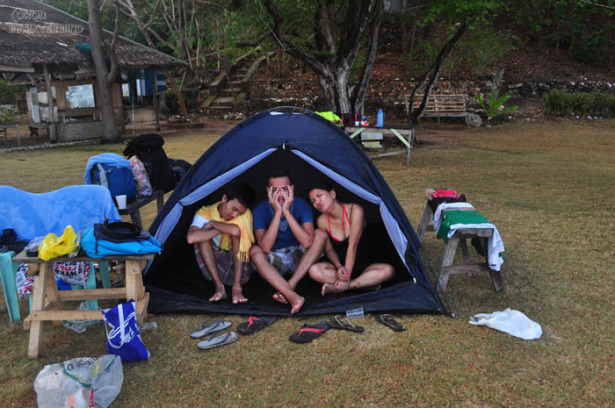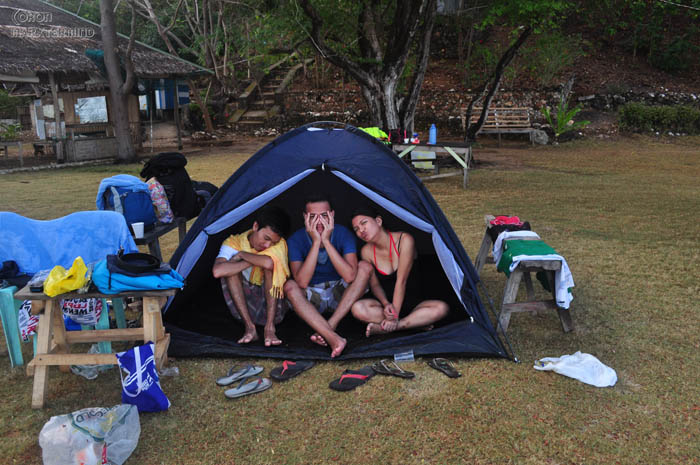 The day after, we headed to the main attraction, the Coron Island, and hopped to its amazing wonders.
We returned home with several stories to tell, plenty of memories to cherish, and lot of laughter to revisit. This time, I was sure that Travel is my true love.
With my experience in Coron, I revamped my personal blog into a travel blog and wished to explore all of the Philippines in the future. Now, I am saving not just for my family but for my love with Travel.
Travel transformed me from being timid into a bit outgoing young man while my trip to Coron caused me to fall completely in love with her.