Freedom Wall was originally a forum
It all started with a vision, a vision to create a website that would allow its members to share everything under the sun. I was thinking for a virtual freedom wall – so I bought the domain, freedomwall.net. Freedom Wall was originally planned as forum site. When I started to create the webpages, it was then I fathomed that I have close to zero knowledge in web development. I really thought that my Blogger.com experience would be enough. Sad to say, with no machinery, I was not able to realize that vision.
So, I explored more on blogging. I blogged about everything; technology, news, opinions, reviews, politics, etc. With no specific niche, I have lot of ideas playing in my head, but they seemed too cluttered. I couldn't organize a single thought and put it into writing. In the end, it did not work out as well.
The Paradigm Shift
However, one event changed it all. It was the adventure I had with friends last February 2012 that completely altered the landscape of Freedom Wall. That trip to Coron turned this "colorum" site into a travel-branded blog. Though Freedom Wall may not be as popular as the rest, at least, I could humbly say that the blog now has a category to belong.
Currently, I am traveling around the Philippines (and sometimes in neighboring countries) on my free time, and then share the stories behind those travels here in Freedom Wall.
I am also sharing some of my webspace to those who are willing to share their own travel stories. If you have a narrative to tell, please contact me. For those who would like to use my photos, please see our Terms and Conditions.
One June 19, 2020, Freedom Wall or the blog is registered as FreedomWall Information Services in the Philippine Department of Trade and Industry (DTI).
About the author and what he believes
He loves the white beach, the blue sky, and the green massifs most specially if these three are together.
He likes things to be in place, but I believe that nothing beats the thrill of spontaneity.
He thinks better, decide quickly, and do things faster when he is alone. (Please don't misunderstand this. He is very much willing to join you in your next adventure. Just send him an invite.)
He doesn't worry for the future. What is important is how he is enjoying life today.
He is always curious, always willing to learn, and always willing to try new stuff (and stunts).
He is a big fan of beaches. He loves to swim and free-dive.
He loves old and classical architecture.
He finds a vast prairie truly fascinating.
If he has the luxury of time, he prefers the 10-hour bus ride rather than the 45-minute plane transfer.
He is living a nocturnal lifestyle (nightshifter).
"Kaladkarin" – He is game to all travel invites, provided that he has available resources for the outright trip.
A mere observation is not enough to substantiate a fair judgement. A single fact is not enough to reveal the entire truth.

-Ian Limpangog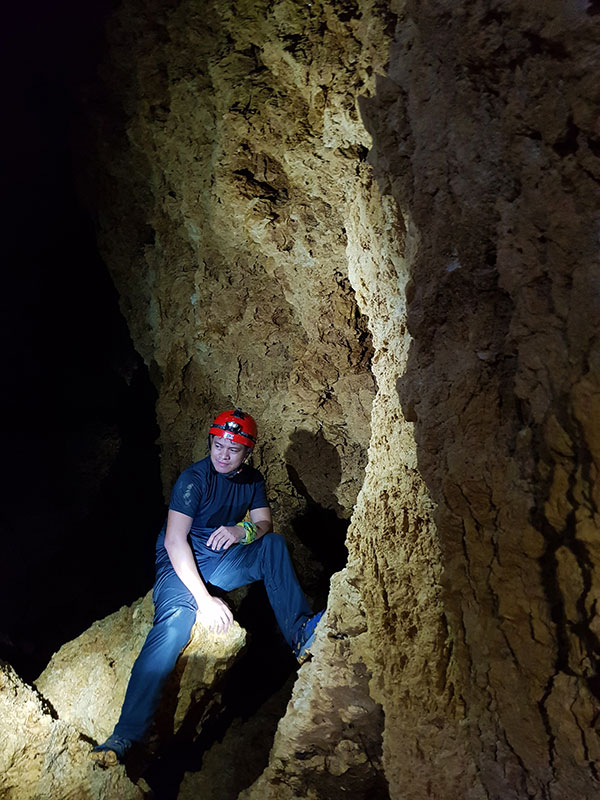 Bucket List
Let us dream big and live longer to complete the items on our bucket list:
Travel around the Philippines' 81 provinces [almost done, yeay!].
Backpack India and China.
Explore the ruins of Machu Picchu.
Try Pisado de la Uva (Grape Stomping in Alava, Spain).
Witness the Scandinavian aurora borealis.
Feel the splashes of Angel Falls
Experience Moscow – Vladivostok Trans-Siberian Railway ride.
Lay a hand to a 10+ century old architecture.
Roam around Italy and Greece's ancient and medieval cities.
Touch a Panda's fur [just once, please].
We are on Instagram. Follow us.
---
Milestones
Provinces of the Philippines visited
81